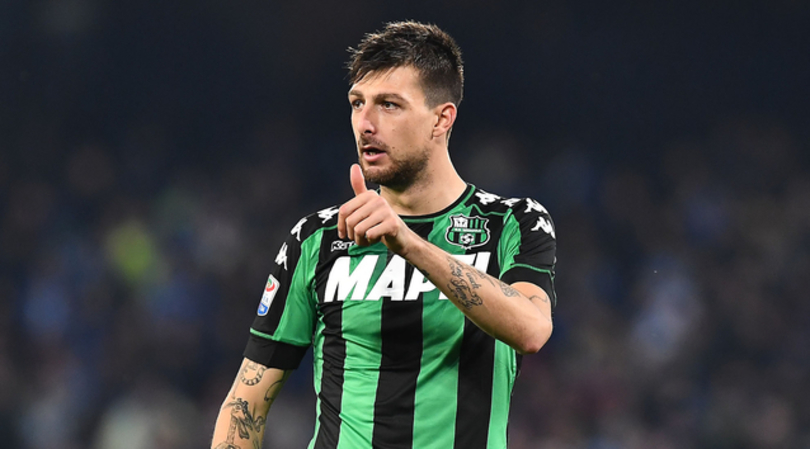 Lazio has been continuously approaching Sassuolo for 30-year-old Francesco Acerbi: the experienced Italian Serie A TIM center-half.
The president of the Neroverdi club, Giorgio Squinzi, will tend to the matters surrounding the facilitation of the negotiation – Giorgio has done this for many years at Sassuolo, as a sign of gratitude to the club. His father was the owner of and founder of MAPEI – a leading manufacturer of mortars, adhesives, grouts, sealants, waterproofing agents, additives for concrete and other specialty products for the building industry – and Sassuolo's current sponsor. The company is still family operated and owned, as Giorgio has taken control of the business that generates more than one billion euros per year.
The Acerbi drama has been going on for a month now, as we have provided updates of the many rumours and updates arising throughout the negotiations: the first was an initial offer of €7million; the second was the initial offer + the inclusion of young striker Simone Palombi; the third an offer of €10million; and lastly, news of an agreement with the player, but Sassuolo deciding to raise their valuation of the player up to €15 million, thus creating a difficult situation for Lotito.
Good news is on the horizon however. Today, Gianluca Di Marzio and LaLazioSiamoNoi have reported that a deal for Acerbi is reaching the finale: midfielder Danilo Cataldi has also been included in the operation to bring the defender to the biancocelesti, but Sassuolo is currently asking for more than what Lazio offers as their valuation of Cataldi is different from the biancocelesti's.
Sky Sports claim Lazio's offer for Acerbi stands at €6 million euros + the permanent transfer of Cataldi to Sassuolo. If Lazio raises the cash amount to €8, a deal will be accepted.
Will the deal be concluded soon?