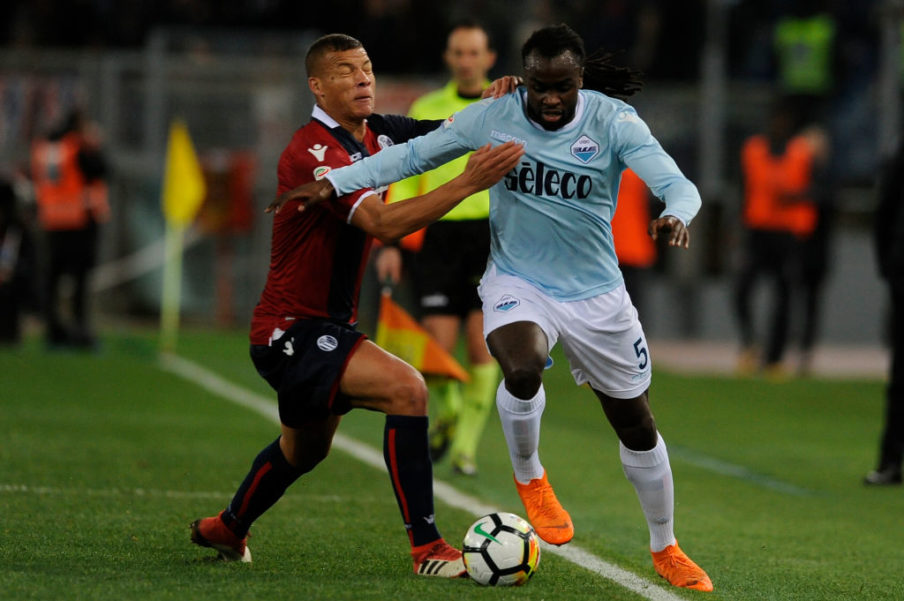 Lazio are in real danger of losing Jordan Lukaku, with West Ham, and a number of other Premier League clubs, reportedly interested in signing the left-back. A reputation perhaps stemming from his brother Romelu, as it seems a host of clubs want a piece of the Lukaku action.
With the signing of Danish left-back Riza Durmisi confirmed, some would go as far to say that Lukaku is no longer needed or that Durmisi was signed as a replacement for the Belgian. However, Lazio selling Jordan Lukaku would be huge mistake.
Approaching the age of 24, Jordan Lukaku is still young and many of his weaknesses can only develop and grow strong with time. Whilst Lukaku's fitness appears to be an issue, this can be ironed out easily and without hassle. Additionally, his defensive abilities can be trained up too; especially with the more experienced Senad Lulic and Riza Durmisi available to tutor him.
Lukaku offers Lazio a valuable super-sub option from the bench and with the imminent departure of Felipe Anderson, Lukaku should remain in Rome to offer a burst of pace and energy up the left-flank when called upon. This is one of the main reasons why Lazio should not be letting Lukaku move to England.
The case for the sale is that Lukaku is unhappy at the club and could become disgruntled if not given game-time, or a move elsewhere. Lazio are said to be wanting to foster a positive dressing room atmosphere and there is a worry that an unhappy Lukaku could disrupt the team's dynamics.
In all – letting the Belgian go, at least without discussing the possibility of him staying on, could, and should, be considered a failure. With lots of potential and a big impact on the left-flank, the biancoceleste should do whatever is in their power to keep him onboard.