FERNANDO MUSLERA
I came to think of professional footballers that could have had different careers depending on what happened when they made their debut, obtaining the chance to show their worth. How easy it is for a player of the sport to make or break the chance: one bad match and you could be cast away from your squad and club; one good match and you could be making the headlines. Perhaps, your career could never recover, continuing to slide downhill, losing morale, passion, confidence and love for the game, or it can take-off like a rocket, allowing you to reach your final destination.
During this World Cup you can see former Lazio goalkeeper Fernando Muslera guard the Uruguayan goal – a position and place in the starting 11 he has had for nearly 10 years. He has now made 100 appearances for his country after the 3-0 victory against Russia, and is one of the most important players of a team that can actually can compete for the World Cup. This is not what you could have expected when he arrived at Lazio as a shy and childish youngster in 2007 – more so after his debut in the Lazio match against Milan.
Muslera had come to Lazio as a desperate measure since the transfer of Argentinian goalkeeper Juan Pablo Carrizo fell apart in the last-minute.
After his debut in a 3-1 victory against Cagliari in 2007, he made 4 more consecutive starts, the last being AC Milan. When Milan came to Olimpico all hell broke loose for the young goalkeeper and Lazio lost 1-5, with Muslera single handily gave away four goals to the visitors having a disastrous game. Muslera has himself recently described the event and how he had to meet the fan's anger and disappointment. He was scared about what would happen to him and he wasn't prepared for the game that had so much  pace and quality – it had run him over.
Following that meltdown, Fernando only managed 4 more starts in the Serie A that season. He did not play anything else, except for the Coppa Italia matches. However, his chance to redeem himself did come. The signing of Juan Carrizo did not prove to be as good as expected and Muslera was given the green light to prove himself again. The same childish looks between the posts, but with a totally different determination and presence. Muslera made impressive saves and was dominant – he also became a hero when he saved Antonio Cassano's penalty in the shootout, to give the chance for teammate Ousmane Dabo to score and secure the victory (he did).
In 2011, after 4 years at Lazio, he moved along to Galatasaray in Turkey, after his agent Daniel Fonseca fell out with Lazio president Claudio Lotito. Muslera has really had a good career despite what happened to him in Rome, and it shows that the boy surely became a man.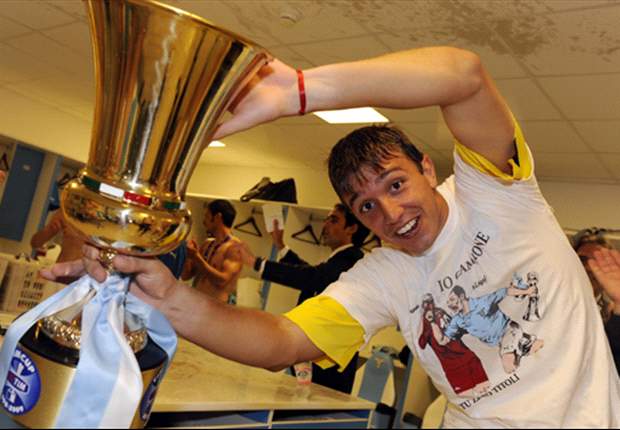 SENAD LULIC
Another player that also comes to mind when we think about heroes in recent years, is off course Senad Lulic, our current team captain.
When he arrived from Young Boys he was a wild and unknown footballer that no one really knew what to expect of. Lulic too made a disastrous debut against Milan in 2011, where he came off the bench to replace Stefano Mauri.
Lulic then didn't have a single correct pass and everyone wondered what sort of clown Lazio had bought. However, in the 2013 Coppa Italia final, Lulic career was turned around for the better: we will all remember and cherish that right foot goal from Senad Lulic that allowed Lazio and all the fans to celebrate, securing another Coppa Italia.
It is perhaps never to late for heroes.