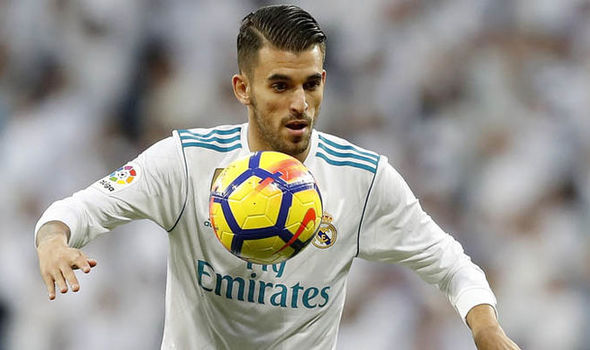 As rumour after rumour circulates about the potential departure of Lazio's 23-year-old Serbian midfielder, Sergej Milinkovic-Savic, the only certainty is that the player's future will be decided after the World Cup. Serbia could be heading out of the World Cup after narrowly beating Costa Rica and losing to Switzerland; with it all hinging on their final group game against Brazil tomorrow. According to Repubblica, Real Madrid are thinking of offering Lazio the services of Dani Ceballos in order to try and sweeten the deal, as well as reducing the astronomical price-tag of the Serb.
With Serbia's exit potentially imminent, we can expect the pursuit of the midfielder to really heat up over the coming weeks. Juventus, Real Madrid and Manchester United are the primary contestants for Sergej's signature, yet Barcelona reportedly are interested after missing out on the signing of Antoine Griezmann – and following the departure of veteran Andres Iniesta.
According to the reports, Ceballos would be Real Madrid's perfect way to tempt Lazio despite having signed for Madrid last summer. He failed to settle in and reportedly is a big fan of Lazio director Igli Tare. Even if Madrid don't work for Milinkovic-Savic, Ceballos could be lined up as a signing anyway.