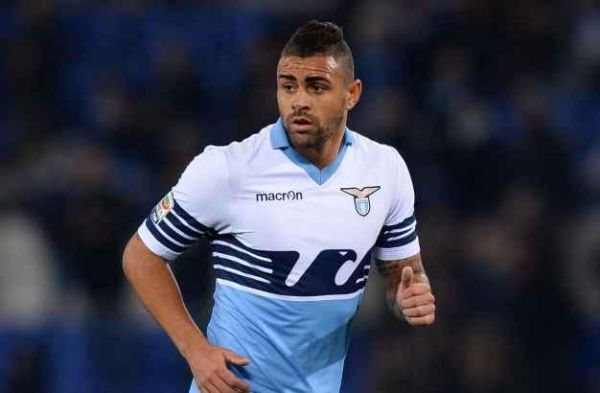 Mauricio. The mere mention of his name is enough to send shivers down the spine of many a Lazio fan. However, what if Mauricio in fact has better defensive statistics than Stefan de Vrij, Kalidou Koulibaly and Milan Skriniar? What if the Brazilian who most Lazio fans would pay his wages themselves to get him gone, was better on the ball and less frequently dispossessed than some of Serie A's top defenders?
Well, last time Mauricio featured in a proper Lazio season, he achieved some impressive statistics – both defensively and on-the-ball. Although prone to the odd error and suffering from quite a poor disciplinary record of 2 fouls per/game, in the 15/16 Serie A season, Mauricio won 1.8 tackles, 3.5 interceptions and 4.4 clearances per/game; whilst being dispossessed on just a couple of occasions throughout the entire season.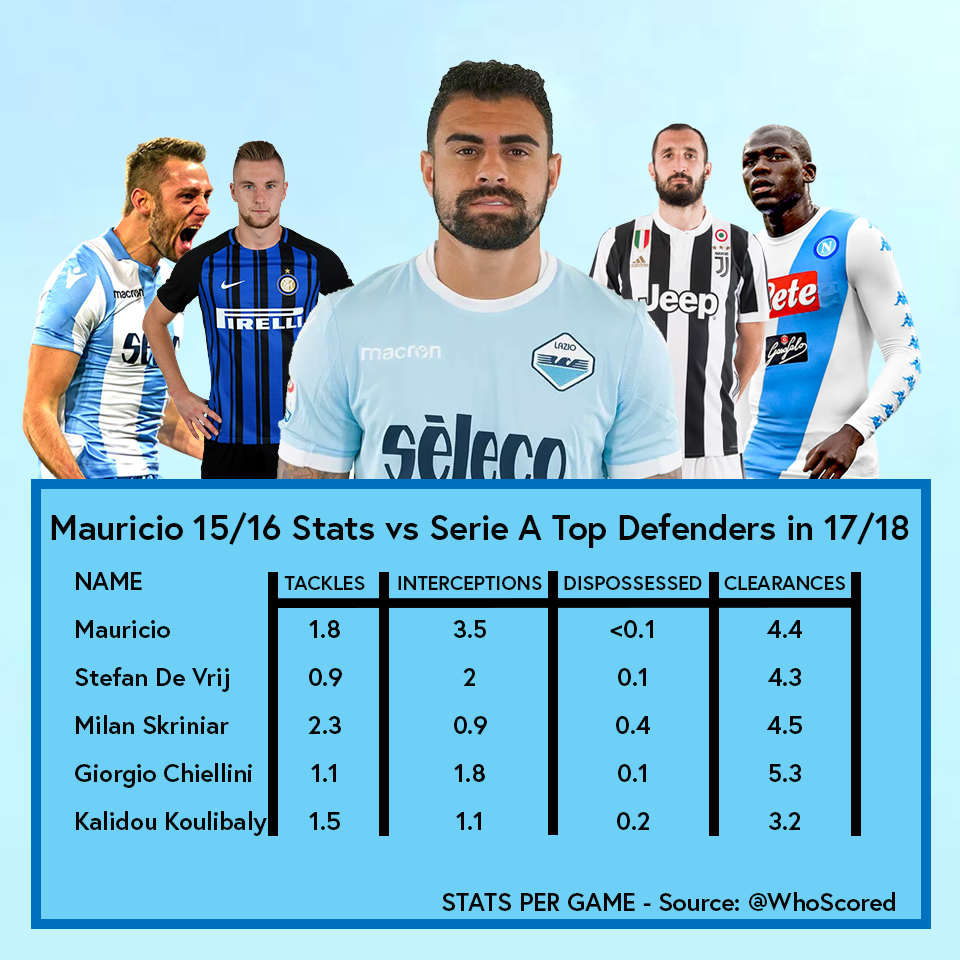 Mauricio signed for Lazio back in 2015 for a fee of around €2.65 million from Liga NOS side Sporting Lisbon. Prior to Lisbon, he had played for 7 different Brazilian clubs; most of which were loan deals. Since moving to Lazio, Mauricio spent just one full season in the biancoceleste squad, spending the 16/17 season with Spartak Moscow (where he won the Russian league) and the final half of the 17/18 season with Polish outfit Legia Warsaw.
The stats say one thing but quite often, a player's in-game abilities are far more telling. Does Mauricio deserve another chance? Well, he is more experienced than Luiz Felipe, Wallace and Bastos and with Caceres and Radu, both 31, perhaps nearing the twilight end of their careers – the 29-year-old could still fit. It certainly wouldn't hurt to have him at the club; he has just a year left on his contract and it is unlikely that he will be attracting large bids from other clubs.
Warsaw refused an option to sign him permanently – yet this could be due to the player's wage demands and not entirely down to ability. He played just 111 minutes at Warsaw, never really given the opportunity to truly impress.
In all, Mauricio certainly won't be the fix for De Vrij that we are all asking for; nor will he be, or should be, a first team starter throughout the 18/19 season. However, what Mauricio might offer is a valuable back-up, should Lazio choose to part with Wallace, Bastos or even Martin Caceres. In his time at Lazio, he has an average WhoScored rating of 7.03 – and although stats aren't always the greatest sign of talent; it can't hurt to give him another chance.