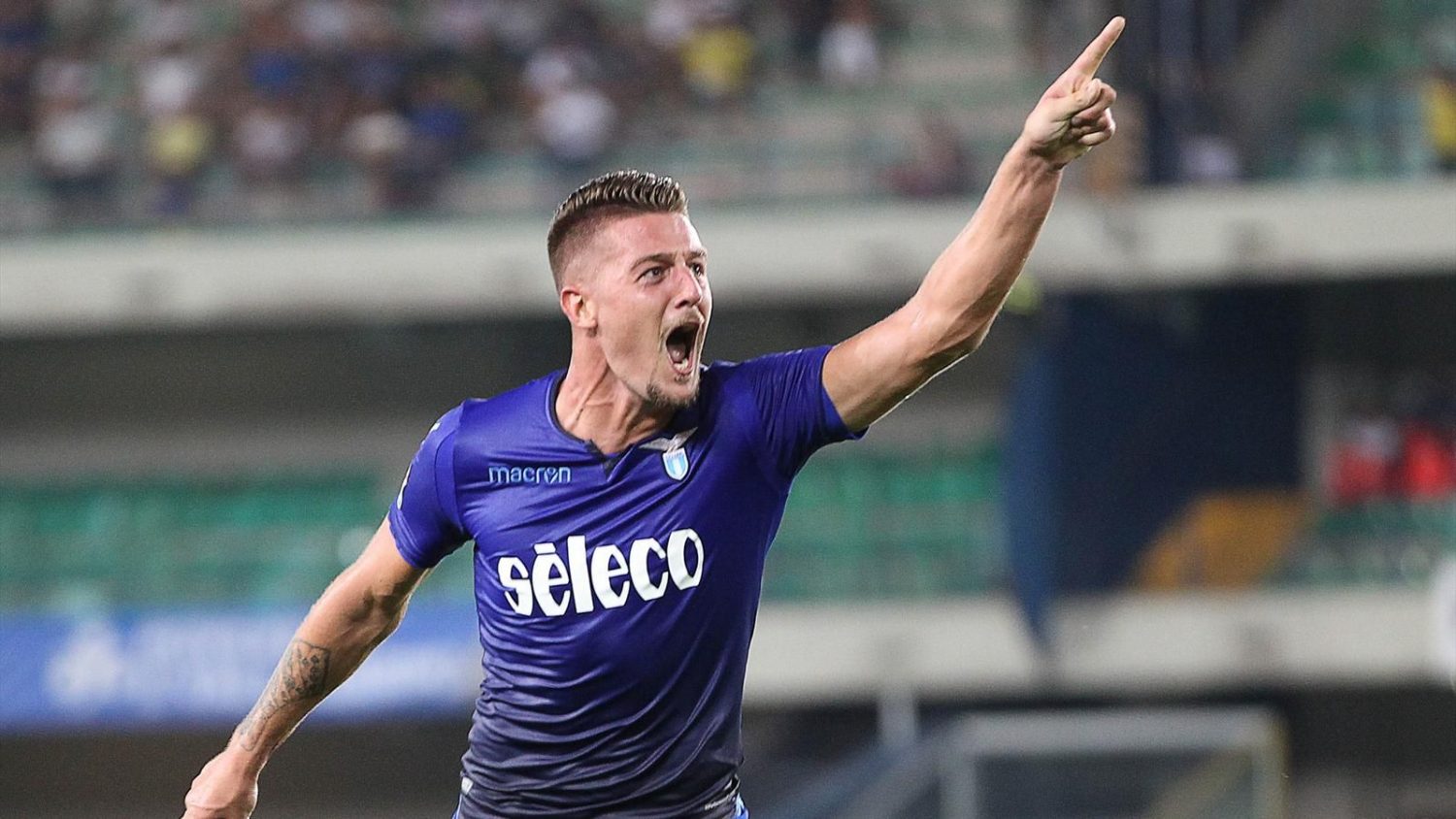 After Serbia's World Cup adventure came to an early end against mighty Brazil, Milinkovic-Savic's vacation could finally begin after a very long season. With this being said, it won't stop his name being linked to the biggest clubs in the world. Now is the time for his agent Kezman and Lazio to finally sit down and discuss the future of their Serbian gem.
Everyone knows Lotito will not even consider selling Sergej unless a club meets his asking price. Lazio have a great relationship with their star player, but also with his agent and a meeting is scheduled to take place between the two parties this week in Rome to discuss what the immediate future holds for the player.
Kezman will present the Lazio brass with offers he has received from some of the biggest clubs in the world, with Real Madrid leading the way, followed by their arch rivals Barcelona and Atletico Madrid trying their luck at acquiring the Serbian midfielder. In Italy, the Italian press keep linking Milinkovic-Savic to Juventus, but relations between Juventus and Lazio have been strained as of late and the Bianconeri would need to unload some players to even consider the monster asking price Lotito demands.
There have been rumours Juventus are willing to pay 80 million while adding multiple players to the deal in order to acquire the midfielder, but Lotito has made it very clear he is not interested in side pieces being added and would want his asking price all in cash.
There is also the possibility that during the meeting, Lazio can convince Milinkovic-Savic that one more year in Rome would be best for his career, as it was reported that Inzaghi has been in touch with his star player during the World Cup and is also hoping he gives Lazio another season. Should be an interesting week, stay tuned fellow Laziali, we will keep you up to date with updates and breaking news regarding the situation.
If you like what we do, support us on Patreon. We ask for just the price of a cup of coffee each month to help us cover the costs involved with running the website!
For more reports, exclusive news and features, visit our homepage!