At 21-years-old, there's no doubt Duje Caleta-Car already has a lot going for him. Currently Sevilla, Lazio and other top European clubs are bidding to steal him away from Austrian Bundesliga outfit Red Bull Salzburg. The Croatian National Team called him up to start against Iceland in the FIFA World Cup, where he earned a 88.9% pass completion.
Today we will explore the play, strengths, and weaknesses of the towering 6'4″ defender hailing from Sibenik, Croatia.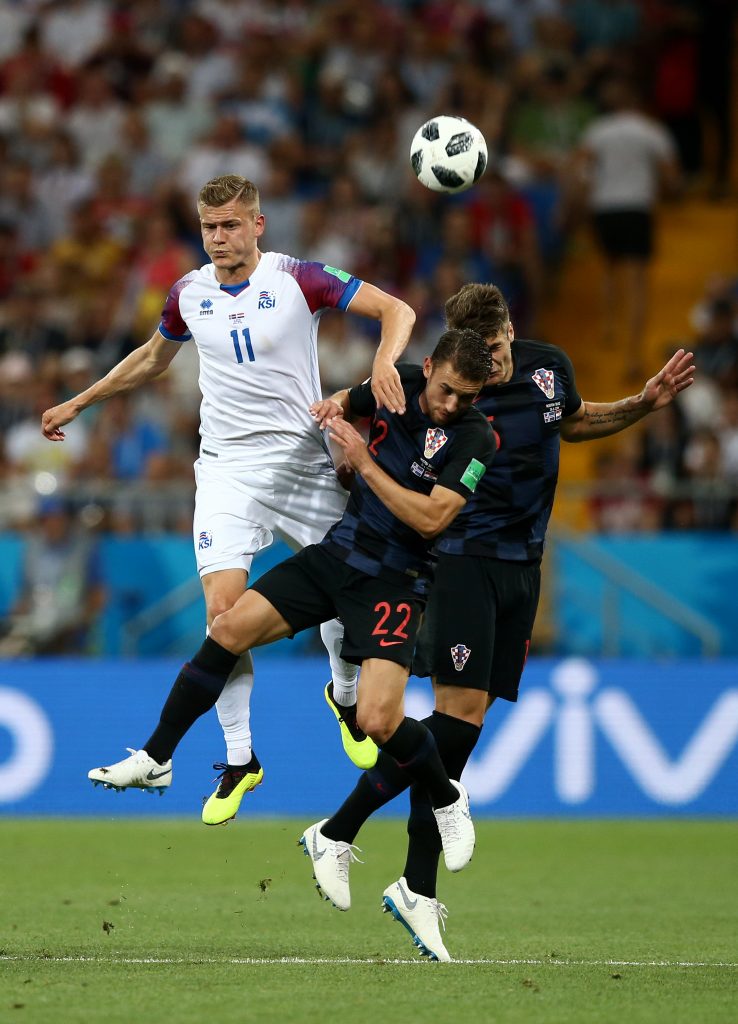 Style of Play:
Caleta-Car stands out for more reasons than his incredible height. Being a larger player you'd expect a slower player with heavy use in blocking cross attempts and dead-ball situations. While he is definitely utilized there, Caleta is also an incredibly physical player that constricts the space of any forward that happens to come into his zone.
While he is mostly a wall to stop smaller forwards with his size, Salzburg has found a use for him as a play-maker in certain situations. Caleta likes to use his strong kick to play lobbing through-balls up to the front.
Strengths:
Most obvious is his size. 6'4″ is tall even by defender standards and weighs in at a surprisingly light 89kg(196lbs). This makes him hard to shoot over but also light enough to beat strikers on the run. This has enabled him to be an outstanding duelist, winning 56.5% of his duels.
One of his best features is his heading ability, and as a defender he has scored a nice handful of goals for Salzburg from corners. Something Lazio desperately needs on corner situations, both to hit them through and stop opposing corner shots from going in.
Last but not least is his amazing pass completion. Car currently sits at a career 86.4% pass completion according to wyscout, with 52.2% of his long passes being accurate.
Weaknesses:
Unfortunately Car is a hyper-aggressive player frequently landing yellow cards. He was suspended twice this past season with a total of 10 yellow cards in 28 appearances for Salzburg. He also earned a suspension during their EL run only 7 games in.
He also lacks the ability to confidently hold onto the ball. According to wyscout he has lost the ball on his half around 44.6% of the time. Though he does make this up with an impressive number of interceptions. Ironically enough, his worst rated game was against the Eagles in the EL.
His last weakness would be experience. At 21 he has not had much international exposure although he has clocked in an impressive 1,740 minutes between the Europa League, EL Qualifiers, and CL Qualifiers for the '17/'18 season.
How he fits:
It's been obvious for sometime that Lazio has needed a physical defender with the ability to block crosses into the box for some time. Many of our players have trouble reaching the ball with their head to knock it out of the box.
Inzaghi's 3-5-1-1 could possibly see Car earn a starting position ahead of Luiz Felipe for CB, and certainly over Bastos. While Car and Felipe are the same age, their build is much different and Lazio will likely appreciate the extra height and physicality Caleta-Car brings. Should he be signed, it is unlikely Acerbi will be pursued any longer.
It will be interesting to see if Lotito coughs up the 10mil euro he is potentially worth, and word on the street is that Sevilla is offering anywhere between 10-15mil. Much more than Lotito's recent 7mil offer.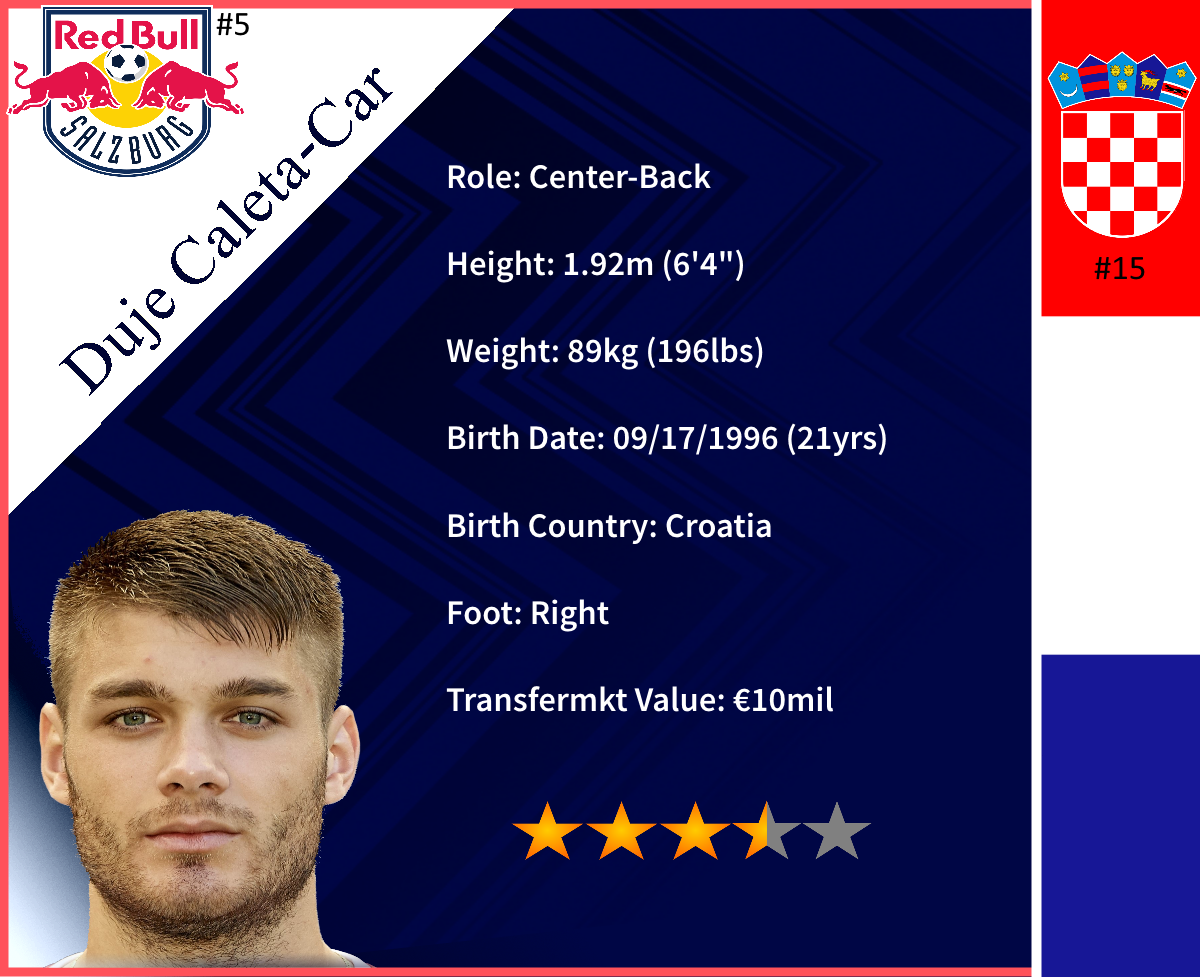 If you like what we do, support us on Patreon. We ask for just the price of a cup of coffee each month to help us cover the costs involved with running the website!
For more reports, exclusive news and features, visit our homepage!