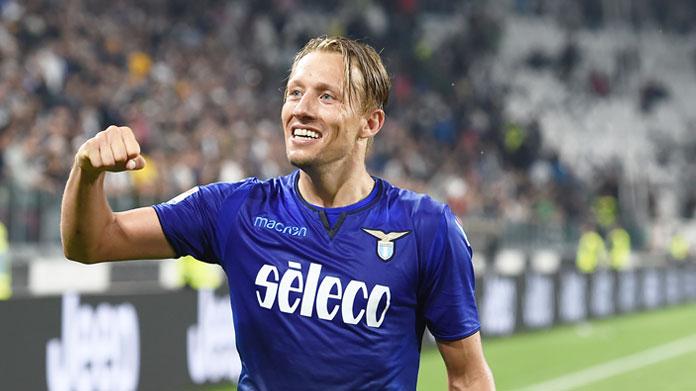 Lazio and Lucas Leiva, the perfect example when it comes to love at first sight. In an interview with FourFourTwo.com's bimonthly magazine, the Brazilian recounted the milestones of his season. An important year for him, where he relaunched his career with the biancoceleste jersey after his time at Liverpool: "The award for best player of the season? It was really nice. I adapted easily and very quickly in Italy: I feel suited for Lazio's style of play and this is important when starting an adventure with a new club. All this has allowed me to play well in this first season".
On the Champions League: "It was very frustrating. We worked hard and deserved to qualify for the good season. But this is football. We made some mistakes and paid for them dearly at the end. It was a big disappointment, but we have to go out with our heads up to improve ourselves again. Next season will be extremely important for Lazio". 
On his goalscoring: "Scoring was a very, very special thing for me. Anyone who knows me knows that is not really my specialty, but at Lazio I had the freedom to go back and help the team in transition from midfield to attack. I found a good feeling with the net and I do not want to give up".
On Milinkovic-Savic: "He is a very talented player and he always puts in a lot of effort. These two key characteristics will allow him to succeed for any European club".
On Rome: "This city is not bad at all. It's a place full of culture, the weather is good and you live well. I left many friends in Liverpool, it will always remain a part of my life".