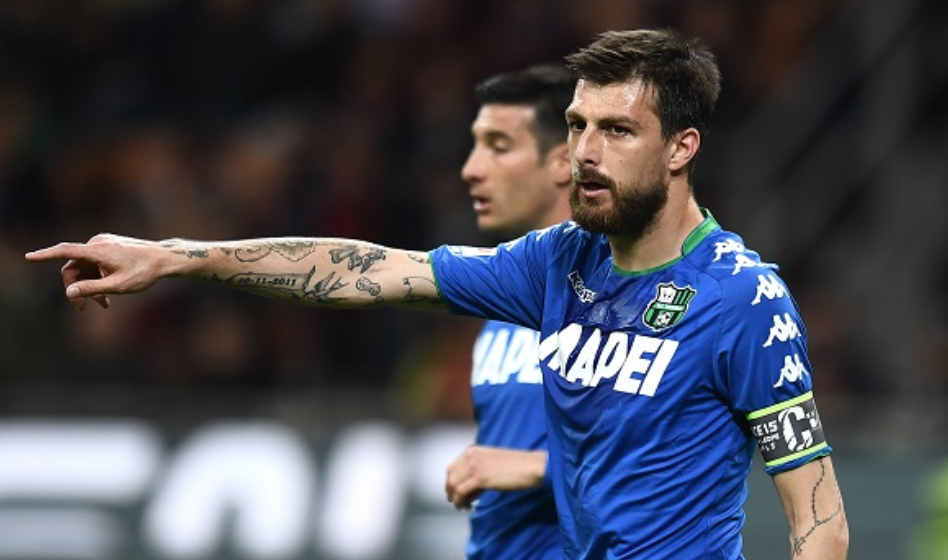 Gray smoke has appeared from the meeting that took place this afternoon between the agents of Francesco Acerbi and Sassuolo of the Serie A TIM. After we has reported that Acerbi had failed to show up for his medical visits, most Lazio fans were excited and hopeful about the transfer, as the Italian defender has been trying to push for the deal to become a reality as well.
According to information in the possession of Sky Sports reporter Manuele Baiocchini, Lazio has modified its offer, taking young Italian midfielder Danilo Cataldi out of the operation and raising the cash offer to 10 million plus bonuses to reach a total of 12 million euros. Sassuolo, however, is very strict on the evaluation of the player and have asked no less than 12 million euros (without bonuses).The two clubs continue to stay in touch, but at the moment, there is the feeling that the deal is very complicated.
Lazio, in fact, thinks it has done its best for a 30-year-old player, and is considering returning to the free transfer Holger Badstuber – a defender born in 1989 who spent the last season at Stuttgart in the Bundesliga and was close to Lazio earlier in the summer.