It is Thursday July 5th, and @S_K_MOORE and @_snhw of @The_Laziali will be providing the LAZIO NEWS LIVE BLOG for today.
As always: IF YOU APPRECIATE WHAT WE DO, BE SURE TO SUPPORT US ON PATREON!
The Round of 16 of the World Cup has now ended – we are now onto the quarter finals, but first a quick break today!
Be sure to keep up with the daily action at our sister website https://theinternationalbreak.com/ and the youtube channel at https://www.youtube.com/channel/UC-M_DlOi_Lrs5XpfAZdy07g!
21:00 – Gelson Martins close to signing with Atletico Madrid
The newspapers of Marca and Mirror, have in fact claimed that talented winger born in 1995 Gelson Martins, has found an agreement with former Lazio player, now Atletico Madrid manager, Diego Pablo Simeone. Read the full report here.
19:00 – Lazio show interest in Milan's Gomez
Lazio has joined for the race for Milan's Gustavo Gomez: there has been contact with Milan and given the problems with Boca Juniors, Lazio is hoping to swoop in for the player. The Rossoneri, however, have an agreement with the Argentinians and hope that it will be respected. Full report here.
07:05 – Konstantinis Laifis emerges as a possible defender to be Stefan De Vrij replacement after Acerbi stalls
Corriere dello Sport have contradicted their recent reports on Francesco Acerbi, by stating that the negotiations between Sassuolo and Lazio are coming to a halt. The deal has become too complicated and Igli Tare is apparently weighing up alternatives. One of the first on the table is said to be 25 year-old Standard Liege and Cyprus international Konstantinis Laifis. Full report, soon.
06:30 – West Ham to ask Santos for discount on Felipe Anderson
West Ham will not give up for Brazilian pacey winger Felipe Anderson at any cost. The club are trying every possible alternative, even now asking Santos for help, the team from which Lazio took the Brazilian in 2013. Our full report here.
06:00 – Lazio changes offer for Acerbi, but still no agreement found
Gray smoke has appeared from the meeting that took place this afternoon between the agents of Francesco Acerbi and Sassuolo of the Serie A TIM. After we has reported that Acerbi had failed to show up for his medical visits, most Lazio fans were excited and hopeful about the transfer, as the Italian defender has been trying to push for the deal to become a reality as well. Read more here on the figures of a new deal.
[FEATURE] The Scout: Caleta-Car – The Croatian Sentinel
At 21-years-old, there's no doubt Duje Caleta-Car already has a lot going for him. Currently Sevilla, Lazio and other top European clubs are bidding to steal him away from Austrian Bundesliga outfit Red Bull Salzburg. In addition the Croatian National Team called him up to start against Iceland in the FIFA World Cup. You can read our report and analysis on potential future Laziale defender here!
[FEATURE] Federico Marchetti Trivia Quiz – The Laziali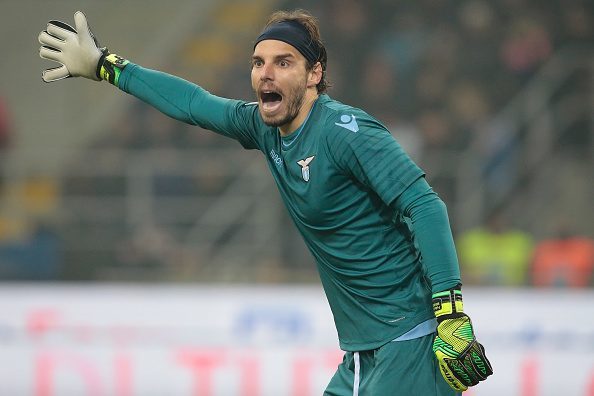 Federico Marchetti was one of our brightest goalkeepers who is now moving on to Genoa – are you able to answer all 15 questions correctly about the Italian on our Trivia Quiz? You can try your luck here!
[FEATURE] Lazio and Albania – the bond of two eagles
Have you checked out our recent feature on the Albanian effect at Lazio? You can read the full analysis and report here where we talk about former and current players such as Igli Tare, Lorik Cana, Thomas Strakosha, and many more!
[FEATURE] The Scout: Silvio Proto – Lazio's new vice-Strakosha
Be sure to check out our exclusive feature on the one of our newest signings set to take his medicals today: Ital-Belgian goalkeeper Silvio Proto! You can read the full analysis here.