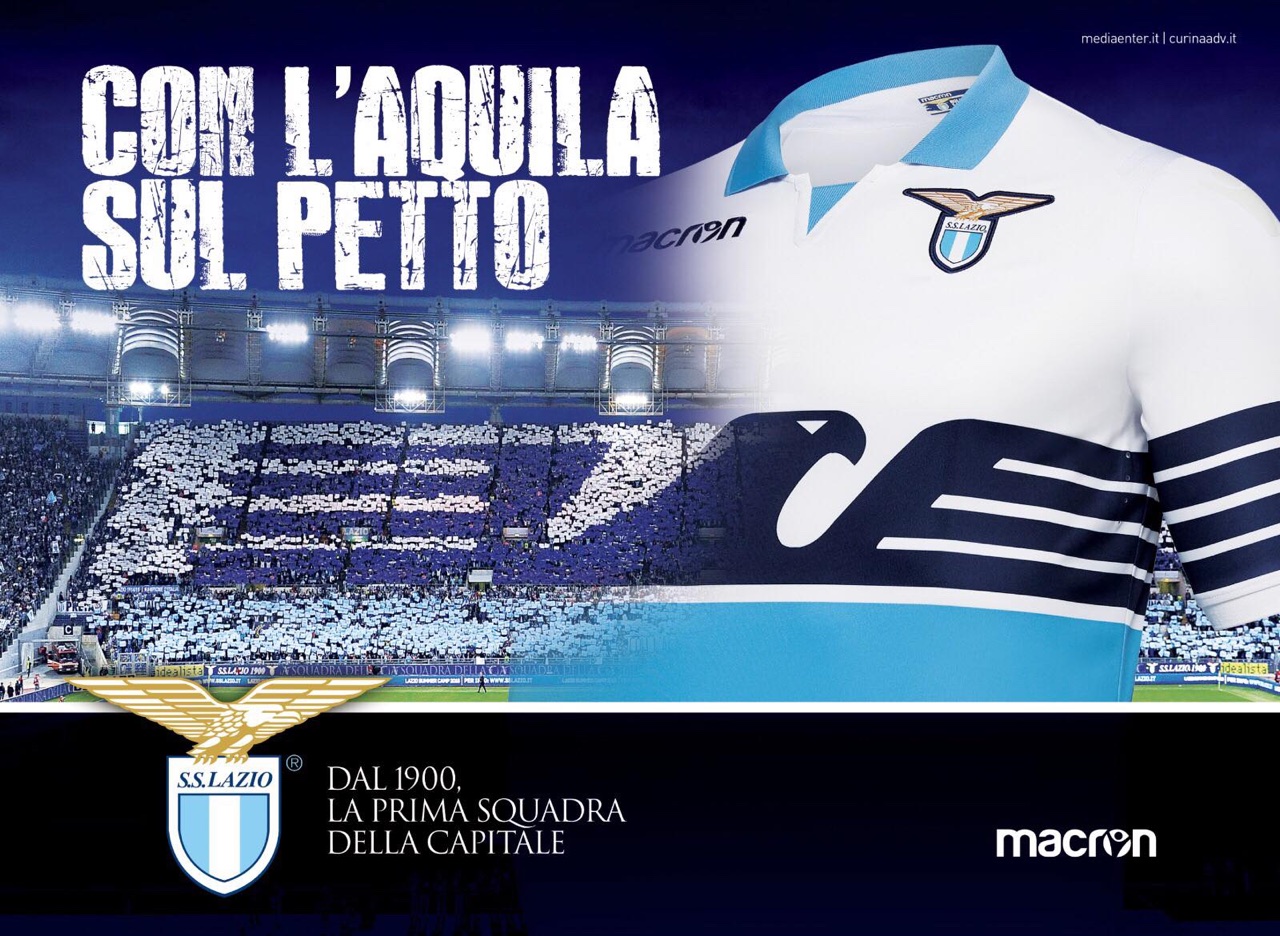 Lazio fans rejoice! The day is nigh for the announcement of next season's kits, and both the home and away kits have been made public.
Billboards around Rome popped up this morning with the above image, showing that, for the 18/19 season, Lazio will once again wear an eagle on their chest.
The kit is similar to the 15/16 home kit, which celebrated 115 years of the club – and was extremely popular.
The away kit has only supposedly been leaked thanks to LaLazioSiamonoi.it; yet it was confirmed to mark a similarity to the centenary kit which Lazio wore in the 2000/2001 season.
The official presentation of the kits take place tonight but, both are looking nice – and the home kit is available on the Lazio website already.