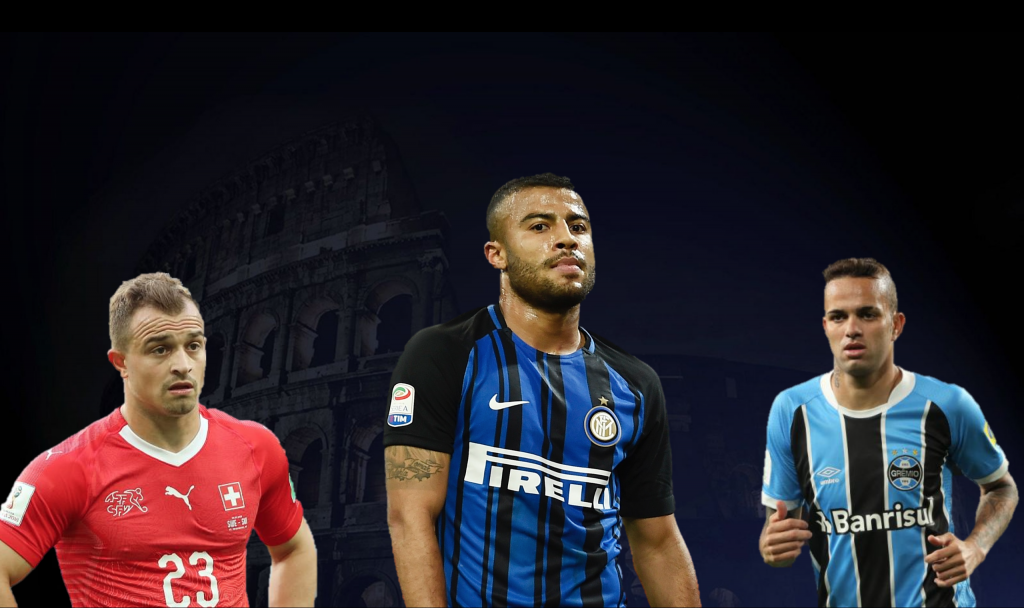 It is all agreed upon: Felipe Anderson will officially join West Ham. After missing out on the first medical visits yesterday morning, Anderson arrived to Formello later in the afternoon at 4:50pm. However, his stay was not long as the player left after a couple of hours – not appearing on the pitch at all with his biancocelesti teammates. As he was leaving in his car, there was a box and various shoes lying in the passenger seat.
He is said to have went to say his final goodbyes to his teammates and the club. Today, he will appear in London, and Inzaghi has immediately asked for a replacement, especially with the large fee of the sale (being around 40 million), although Anderson's old club Santos will receive 25% money.
Igli Tare has already said to have multiple profiles in his mind. All important profiles, in pole position are Rafinha or Luan, while Xherdan Shaqiri is a suggestion:
The Brazilian from Barcelona (Rafinha) appears to be the ideal substitute as he already knows the Serie A and above all can also play as a secondary striker, becoming a viable alternative to Luis Alberto. However, there is competition from Inter that still want to take him on loan once again. He would cost around 25 million euros.
Luan is a jewel, but must still demonstrate his true value as he plays in Brazil. Born in 1993, the Brazilian is known for playing as a striker, but has no issues playing behind Immobile, gaining experience – his signing could also lead to a 3-4-1-2 formation being put into use. With 25 million euros, his club Gremio would have no doubts about the sale.
Shaqiri's Serie A experience with Inter was short-lived – only half a season to be exact, before he was signed by Stoke City in the Premier League where he still plays to this day. However, after they were relegated to the second division in England last year, the Kosovo-Swiss born attacker is looking to leave the club to play in European competition. With Switzerland this World Cup, he played very well, increasing the amount of suitors interested in him. Lazio has joined Liverpool in the chase for the player, who would cost 17 million euros.
Simone Inzaghi however insists for the Papu Gomez instead – the biancocelesti pursued him last year and at the beginning of this transfer market, but negotiations were unsuccessful as Atalanta stated his was not for sale. His price would have fallen now though, and the president of Atalanta could let him leave for a figure close to 15 million euros.
If you like what we do, support us on Patreon. We ask for just the price of a cup of coffee each month to help us cover the costs involved with running the website!
Follow us on Twitter!
Like us on Facebook!
For more reports, exclusive news and features, visit our homepage!