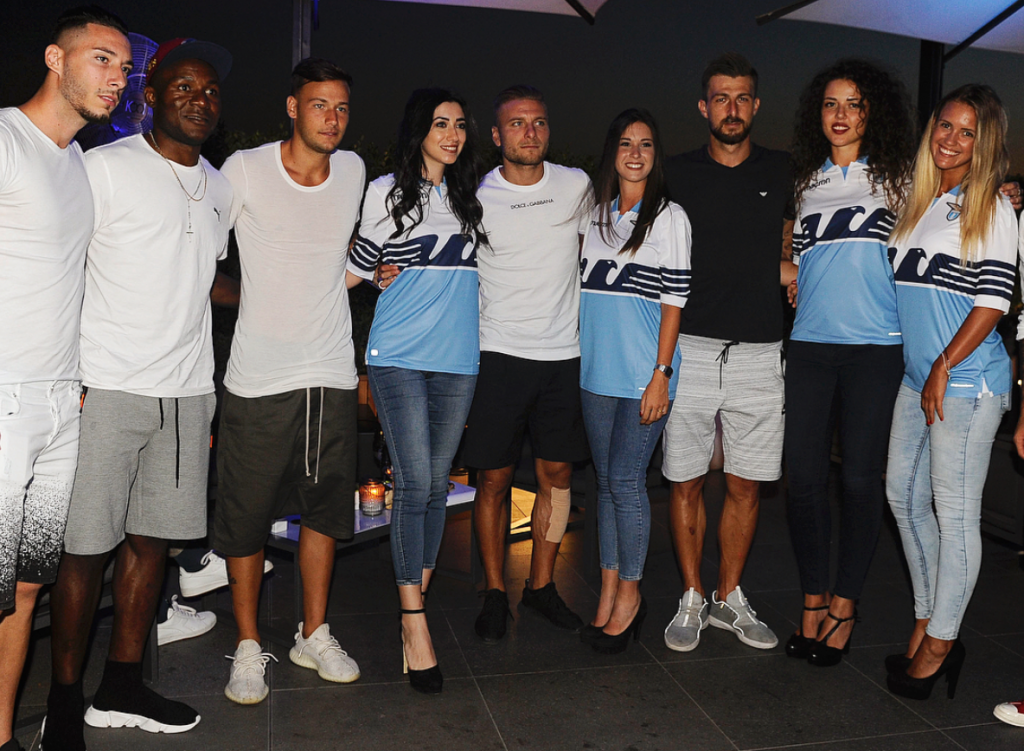 Lazio fans' enthusiasm for the upcoming season is through the roof. Since the season tickets have been available (July 13th), 2000 fans have already bought them, with the number on the rise. At this rate, this season could become the all-time record for season ticket sales in the Lotito era.
All the hotels in Auronzo di Cadore are almost filled to capacity for the upcoming pre-season training camp: there was also a large amount of fans for the jersey unveiling at Rinascente di via del Tritone, where players signed autographs and introduced the Home and Europa League kits for the 2018/19 season. There seems to be a breath of fresh air sweeping through the capital that has not been seen for quite some time for Lazio – an excitement for a team that made many fans dream last season, scoring the most goals of any team in Serie A and staying competitive on all three fronts until the end of the season.
If you like what we do, support us on Patreon. We ask for just the price of a cup of coffee each month to help us cover the costs involved with running the website!
Follow us on Twitter!
Like us on Facebook!
For more reports, exclusive news and features, visit our homepage!