Recent reports from Brazil's Gazetae Sportiva suggest that Lazio have pinned Léo Cittadini as a replacement for Felipe Anderson. Hailing from the club Santos FC, the center midfielder is 24-years-old with dual nationalities of Brazilian and Italian, although he was born in Rio Claro, Brazil.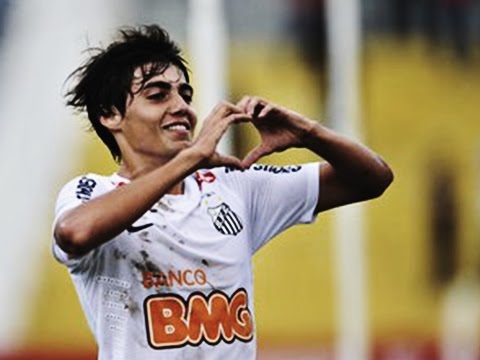 This deal could prove to be efficient as the player is listed on transfermarkt as being worth only €1.13m and his agent, Giuliano Berolucci, is the same as Felipe Anderson's. With the ability to play as both an outsider on the left and playmaker behind the point he seems to have the basic skills required to grow into the spot. Due to his dual-passport he would not affect the non-EU spot: he is free from his contract with the Brazilian side in December 2018, and is allowed to sign a pre-contract. However, Lazio will be competing with Benfica in Portugal, who are part of the Primeira Liga and regular Champions League competitors, for the signing. While Benifica is not the biggest threat Lazio have dealt with over recent signings, the transfer window is becoming shorter by the day and the Eagles will have to act fast.
This type of signing is typical of Igli Tare – a young promising talent that has yet to be given their big shot, and is incredibly cheap which naturally is music to Lotito's ears. However, Inzaghi is pushing harder than ever before for Papu Gomez, one could say even more so than last window. Especially now that the club has the money from the Felipe Anderson transfer to West Ham, it is reasonable to suggest the center-attacking replacement is left wide open with a lot of different opportunities. As always the case, in the end it depends on the speed of negotiations and ultimately the pen of Lotito to decide on whether the Biancocelesti will make a move.
If you like what we do, support us on Patreon. We ask for just the price of a cup of coffee each month to help us cover the costs involved with running the website!
Follow us on Twitter!
Like us on Facebook!
For more reports, exclusive news and features, visit our homepage!