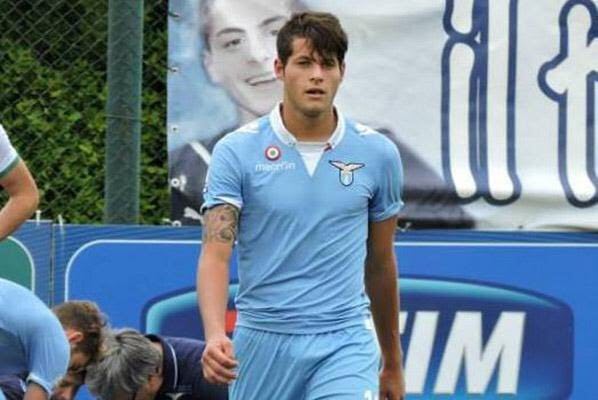 Striker Alessandro Rossi is present at Lazio's pre-season training camp in Auronzo di Cadore. Despite rumours that he could be heading out on loan yet again, there is a chance he will remain in Rome; with Inzaghi surely to make his assessment during or after the pre-season.
Rossi spoke to Lazio Style Radio today, about topics including his past season and his future:
"Going home is another matter, you have other stimuli. There are people like Immobile, Leiva and Parolo. I have to learn from them to try to get close to their level. It's nice to be with the guys I grew up with in the Primavera; the memories of the past come back to you and when you try to reach this situation, my heart fills."
"The coach always gives me lots of advice. The results obtained by Inzaghi in the last two years change the way of looking at the coach. For me, I've always known him nothing has changed, he's always the same person who works enthusiastically in search of his goals."
"It is a warm environment, a square that does not wait and needs to be ready. Coming down in Serie B was a defeat for me because my goal was to stay at Lazio but in the end it was like a victory, I had a great time and I will always carry it in my heart. It was an experience that raised me, I felt improved from a mental and physical point of view. I have to improve on the other hand from the point of view of goals because 3 in 27 appearances are not many and I could have scored more."
"[Sprocati] is an exceptional guy who speaks little but well. In my opinion it is very strong and now we have to see how it behaves in Serie A after a fantastic season. He has a great shot, a big dribble. I am very confident for him ".
"My goal is to create the space for myself. It will not be easy, I hope that Lazio will keep me ."
"Ciro is very strong, I try to learn from him. His main quality is movements, he is never standing still."
If you like what we do, support us on Patreon. We ask for just the price of a cup of coffee each month to help us cover the costs involved with running the website!
For more reports, exclusive news and features, visit our homepage!