Among the players mentioned as a replacement for Felipe Anderson, a rumor has recently been confirmed by Italian newspaper Il Messaggero today, that the Eagles are carefully evaluating the possibility of signing Arjen Robben from Bayern Munich.
This would be one of the most highly profiled players have signed by Lazio in recent memory since German legend Miroslav Klose. Typically Tare and Inzaghi chase after young undiscovered talent, who in their careers have never been worth more than €10 million, seeking to build them up into super-stars. Robben's arrival would be a complete 180° of this strategy given his status of an already built weapon. It should not surprise any fan that the main reason Lazio are even considering this kind of player is due to the fact that age and injury has seriously driven his market value down. According to transfermarkt, it rests at €7 million: this is in line with Lotito's strategy of buying players typically no more than €10-12million. Arjen is also apparently willing to reduce his €4.5mil salary for a transfer to the biancocelesti despite a contract renewal with Bayern.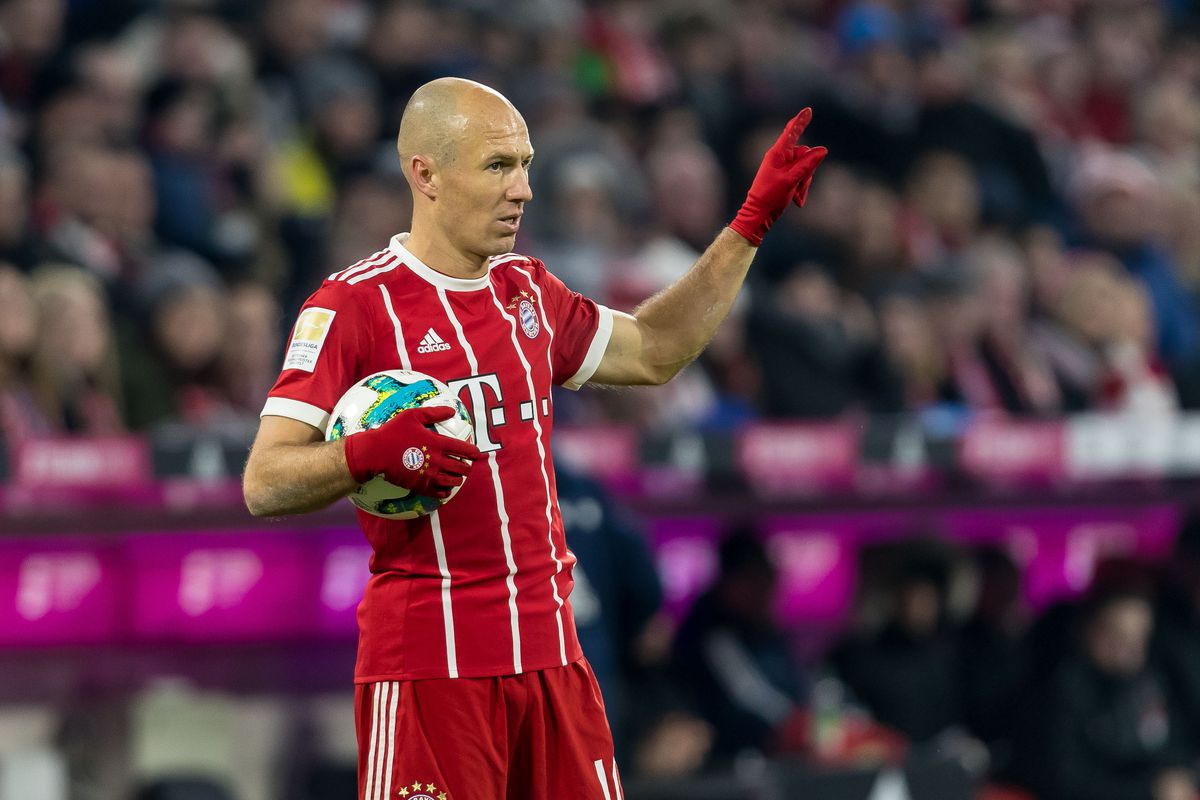 However, Lazio are said to be taking this deal with extreme caution, weighing carefully the pros and cons of the player. It's going to be a tough crowd for Robben to compete with, one that includes Hans Vanaken of Club Brugge, Rony Lopes of Monaco, Alan Dzagoev of CSKA Moscow, and Hirving Lozano of PSV Eindhoven.
Whichever player Lotito chooses, the transfer window will be closing in 3 weeks time. Since the World Cup is now over, any performances from players during that time have been factored in. The squad has started practice in Auronzo, and a quick deal will be important to build synergy between new players and the team veterans. If a 2018/19 Champions League run is sought, then it would be best to move fast and integrate the new talent for the strongest start possible.
If you like what we do, support us on Patreon. We ask for just the price of a cup of coffee each month to help us cover the costs involved with running the website!
Follow us on Twitter!
Like us on Facebook!
For more reports, exclusive news and features, visit our homepage!