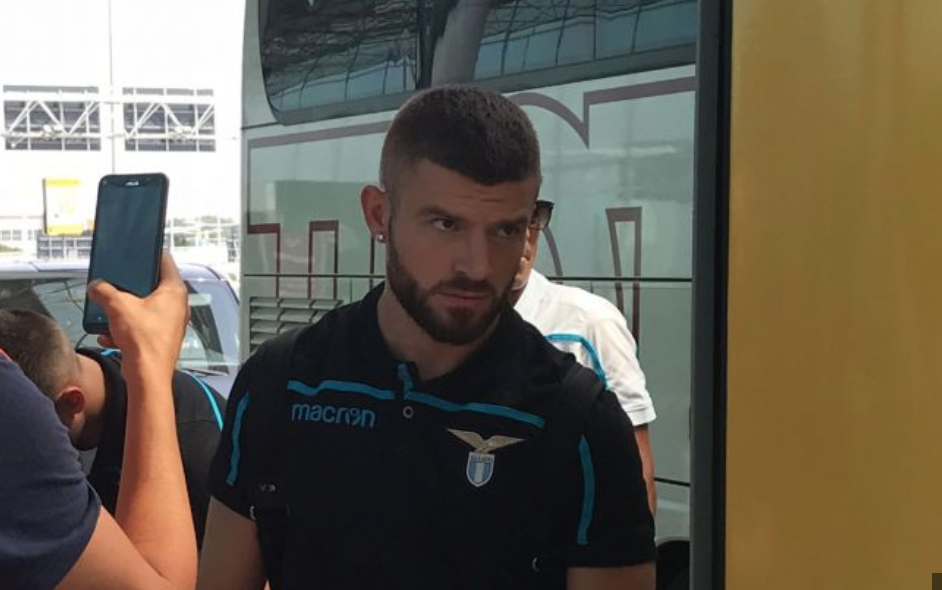 In the first few days of training camp in Auronzo di Cadore, Valon Berisha is already making a great impression on teammates and fans alike. Always available for the fans present at training camp and picking up all the material and balls at the end of each practice like a young primavera player, Berisha's attitude is already drawing comparisons to when Miroslav Klose first arrived at Lazio.
His new teammates are also already bonding with the player, making jokes about Lazio's dreadful Europa League exit to Berisha's former team Salzburg, which the Kosovo international responded jokingly "If I would have known earlier I'd be part of Lazio, things could have been different."
When it comes to his play, he's already being slotted into Milinkovic-Savics' spot in midfield while the Serbian gem is still on vacation following the World Cup. He's playing the mezzala role in Inzaghi's 3-5-2 formation alongside Parolo and Leiva, with Lulic and Lombardi playing on the flanks.
For now he offers Inzaghi great depth in midfield and who knows, he might even become a regular in the starting 11 once all is said and done.
If you like what we do, support us on Patreon. We ask for just the price of a cup of coffee each month to help us cover the costs involved with running the website!
For more reports, exclusive news and features, visit our homepage!