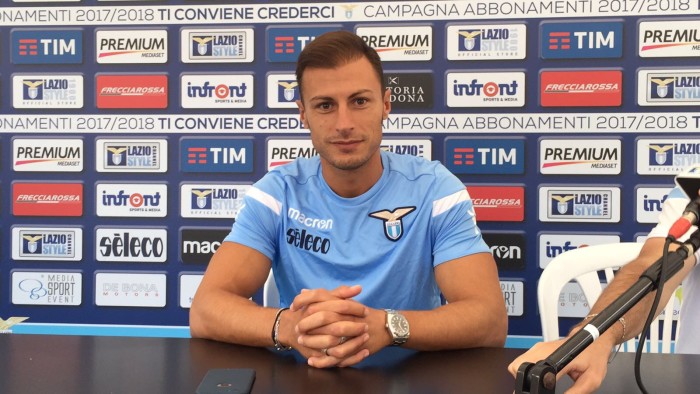 After yesterday's training session in Auronzo di Cadore, Lazio's Romanian defender Stefan Radu was interviewed on how the preparations for the new season were coming along.
He started by stating how great he is feeling physicality wise and that training hard in the offseason during his vacation time really got him ready for the training retreat.
As for the group, he feels the team has not changed too much from last year and the new additions are integrating well into the Lazio 'way of life', with the help of veterans like himself.
The amount of fans present at Auronzo di Cadore has really impressed Radu. In his opinion, it is a testament to all the hard work they put in and the great season they had last year.
As for the famous Lazio-Inter game that ended Lazio's Champions League dream, it is still a hard one for Radu to digest. He hopes they can put it behind them and work hard to get back to where they want to be.
When asked about Acerbi, he admitted he thought it would be a tough task finding a replacement of De Vrij's caliber, but feels the team did just that when acquiring Acerbi. He is already showing signs of being a leader and he cannot wait to play alongside him.
Defensively, they did give up a lot of goals last season, but Radu does not feel all the blame should be solely put on the defensive unit, as they were caught on the counter too many times, with too many players in the attacking half of the field.
He finished off the interview by commenting on another new addition to the team, Valon Berisha. He is thrilled to have a player of his caliber join the team and feels he already has the right attitude and determination that is needed when joining a team like Lazio.