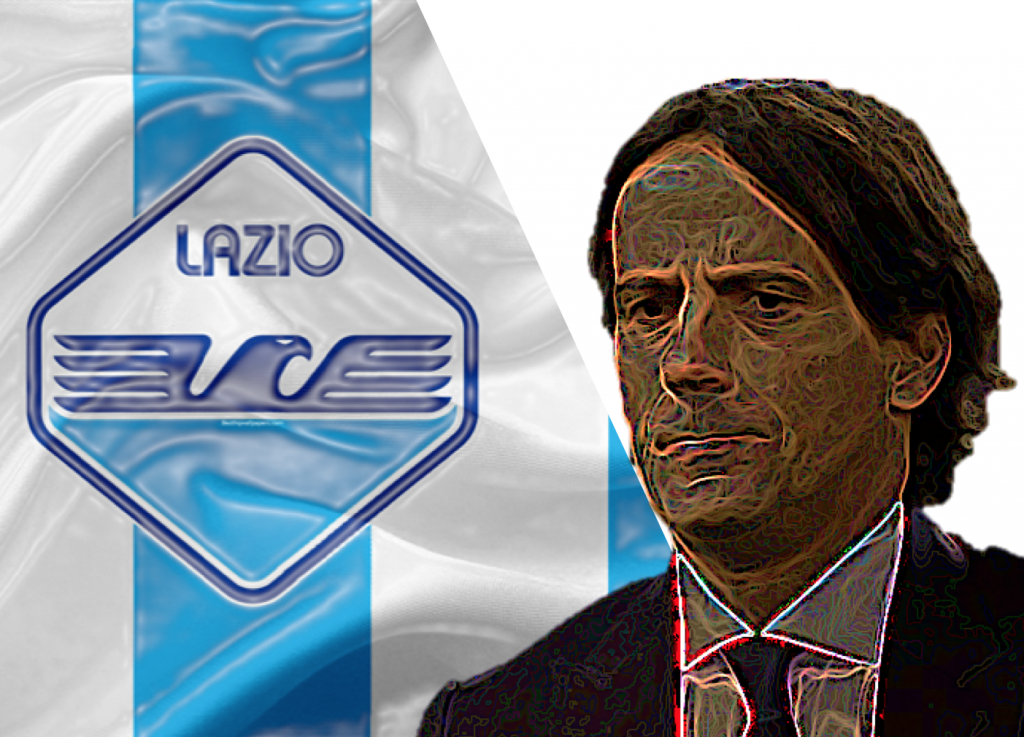 Lazio has to register a squad consisting of a maximum of 25 players for both Serie A and the Europa League. The squad also needs to include four players who were brought up by Lazio since a young age (*) and another four players who have been brought up by another Italian club (**). Let's see how the squad is looking.
Goalkeepers
1 Thomas Strakosha *
2 Silvio Proto
3 Guido Guerrieri *
A quite ready and set goalkeeper trio with the new addition of an experienced option in Proto to Strakosha this season. In addition, two of the three keepers are homegrown. The new acquisition of Proto will give Lazio the much needed cover they needed, as well as provide competition for the young Albanian goalkeeper.
Defenders
4 Stefan Radu
5 Francesco Acerbi **
6 Martin Caceres
7 Luiz Felipe Ramos
8 Bastos
9 Wallace
A number of six central defenders seems to be the minimum required to cover the 3 center-half positions in Inzaghi's 3-5-1-1 formation (starting 3 with a sub for each). The probable line-up looks to be Radu-Acerbi-Wallace, but we will see what occurs or changes throughout Auronzo.
A left-sided central defender might be needed to cover Stefan Radu's side properly, as he is the only left-footed center-half, and a sale of Wallace or Bastos might be able to fund that. Lorenzo Filippini – who is with squad in Auronzo di Cadore – fits the profile, but some might want a more appealing name.
Midfielders
10 Sergej Milinkovic-Savic
11 Lucas Leiva
12 Marco Parolo **
13 Valon Berisha
14 Alessandro Murgia *
15 Danilo Cataldi *
16 Senad Lulic
17 Riza Durmisi
18 Adam Marusic
19 Patric
20 Dusan Basta
A few questions remain concerning the Lazio midfield for next season. The biggest one is of course whether Sergej Milinkovic-Savic will stay or not, but that is a question when and if the departure in fact become a reality.
Jordan Lukaku is not included in this list since as he is most likely to be departing the biancocelesti this summer.
Also, Dusan Basta and Patric have been rumored to be on their way out, but the latter is now said to be nearing a renewal with Lazio making him the number one alternative to Marusic. Not the most 'wanted' profile for the job, Patric and Basta need to be sold or sent on loan if we care to sign a new right-wingback. Brazil's rightback Fagner has been mentioned, but wouldn't you love a Lazio return for Lorenzo Di Silvestri? 
We strongly need a vice-Leiva and if Cataldi is not considered up to the task, we need a new signing. If Cataldi is to leave, Cristiano Lombardi or Joseph Minala might be able to cover the homegrown slot left behind. Simone Inzaghi is said to be wanting some more muscle for the midfield that is able to cover the defense like Leiva does. Perhaps the rumors about former Chelsea midfielder Ramires could fill the roles as both defensive midfielder and right wingback?
Attackers
21 Ciro Immobile **
22 Luis Alberto
23 Mattia Sprocati **
24 Felipe Caicedo
25 'Substitute for Felipe Anderson'
Club Brugge's Wesley Moraes is said to be the new vice-Immobile, but firstly Lazio need to free up wages and a non EU-spot with the departure of Felipe Caicedo.
Sprocati is now included as a interesting squad member that also fills a spot of italian formed players.
Lazio also needs to replace Felipe Anderson before the window closes and are heavily linked with Papu Gomez (can a deal be reached soon enough?)
Pedro Neto and Alessandro Rossi might be possible jokers as they are not needed to be registered because of their low age (Under 21 from the 1st of January this year). But for their own development they should really be loaned out the coming season. 
What changes in the squad would you like to do? Let us know!
If you like what we do, support us on Patreon. We ask for just the price of a cup of coffee each month to help us cover the costs involved with running the website!
Follow us on Twitter!
Like us on Facebook!
For more reports, exclusive news and features, visit our homepage!