Today, Lazio played against the Top 11 Radio Club of Auronzo di Cadore, in which they won 14-0. Lucas Leiva even earned himself a goal. Since joining Lazio, Leiva has become an early fan favorite, especially in a well shared moment against Juventus (earning cheers from reminiscent Liverpool fans as well):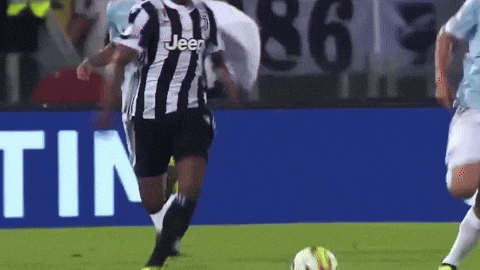 Today he gave a press conference interview after the 14-0 win, talking about his choice to transfer to Lazio. "I'm fine here, and I'm happy. Lazio gave me the chance to change my life after 10 years in England."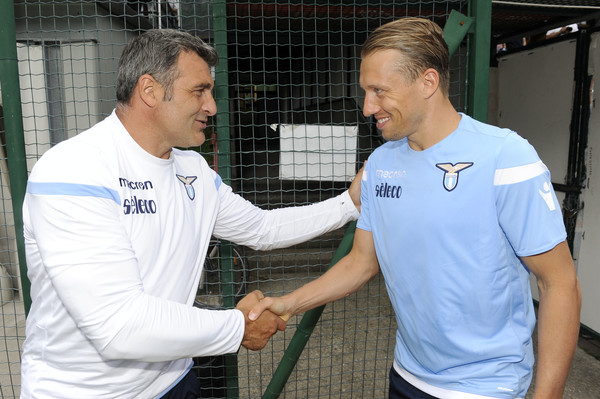 When asked about the training at Auronzo he said: "We are doing well, the team has the drive to improve. Last year we had the same points as Inter and with less goals conceded it could've been even more memorable. Football is like that. No one even expected us to be in a fight for the last place of CL."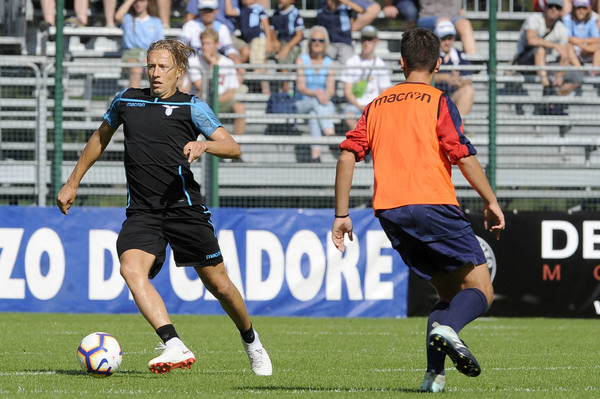 When asked about the transfer market he wouldn't comment much, but had this to say of the new arrivals: "They've done well. Acerbi has adapted quickly, but Berisha and Durmisi will need some time. When you play so offensively it is normal to concede a bit more, but with the new guys we can improve a lot. Even offensively."
He was then asked about his Serbian team-mate, and superstar, Sergej Milinkovic-Savic and the rumors of his departure.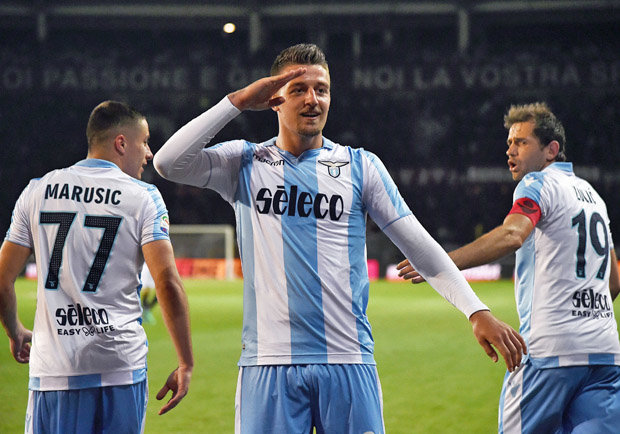 "Sergej is still with us, and I cannot say anything on transfers. I'm happy he's here, his a great player, had a great season, and I hope he'll have another one this year."
Milinkovic-Savic will make his return on the first of August, and will mark the first time in months that last seasons starting XI will be together in one spot. Hearing positive words from Leiva should spark hope in Laziali for a good season to come.
If you like what we do, support us on Patreon. We ask for just the price of a cup of coffee each month to help us cover the costs involved with running the website!
Follow us on Twitter!
Like us on Facebook!
For more reports, exclusive news and features, visit our homepage!