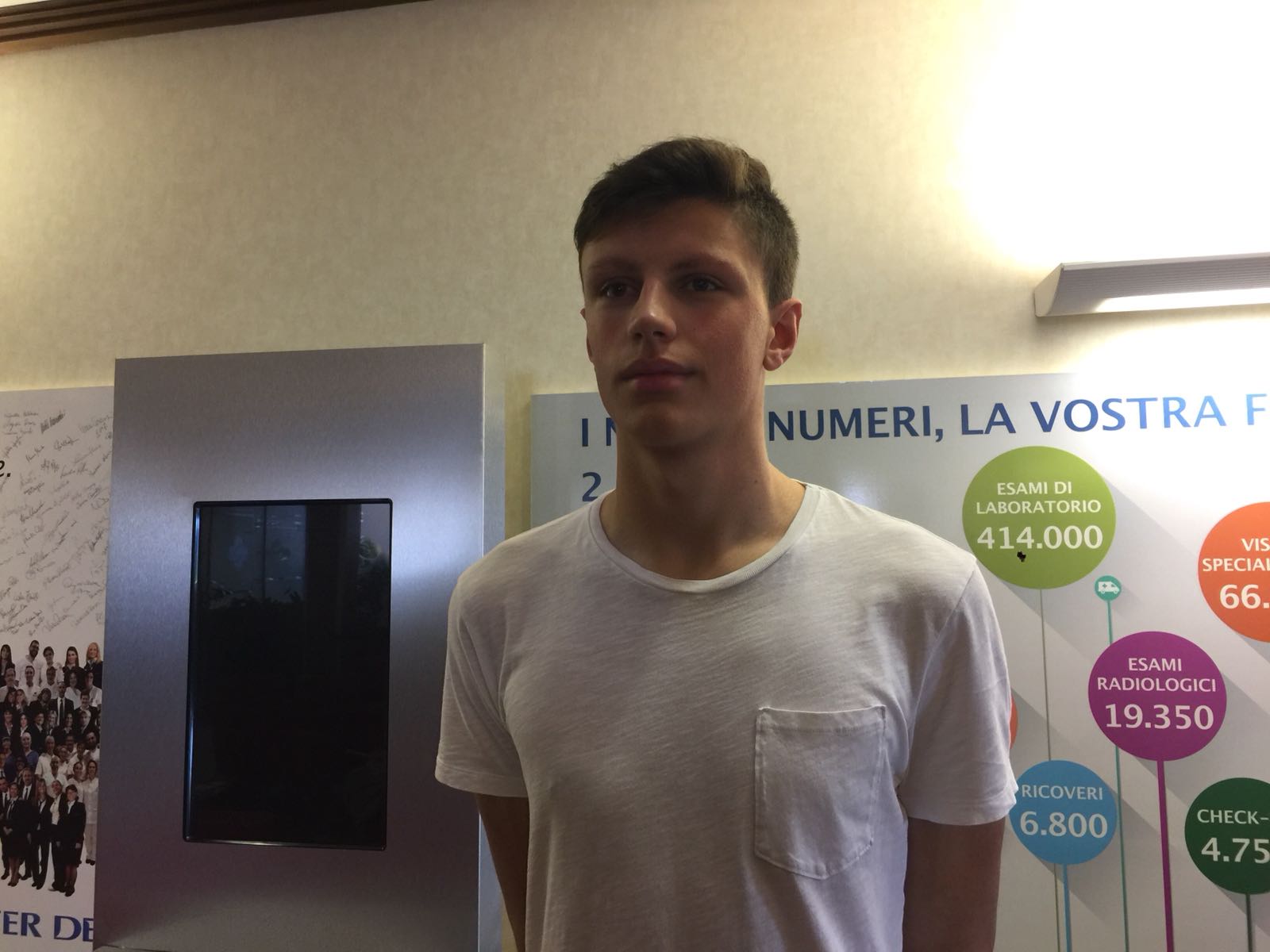 Mattia Marocco has officially joined Lazio's Primavera side. The young goalkeeper has joined the Biancoceleste from Sondrio and will be helping the youth team try and rise back up again to the top youth division of Italian football; after the disappointing relegation of the 2017/18 season.
Sam Wilson, of TheLaziali, spoke to Mattia Marocco a month ago, when his medical tests took place and a move was first reported to be complete, below is the translated interview. We, at TheLaziali, would like to wish Mattia all the best of luck in his Lazio adventure!
SW: "Firstly, how does it feel to be a part of Lazio?"
MM: "It is a great opportunity for me and I am enthusiastic about undertaking this new adventure. When I came to the test a month ago, I felt immediately at my new home – that I consider fundamental for my growth."
SW: "You come to Lazio from Sondrio. What did you learn during your stay in Lombardy and how did you progress as a player?"
MM: "I come from a very small reality where it is not easy to be noticed and this is perhaps good because it allowed me to grow calmly and improve day by day.
As a player, this past year in the squad of the first team in excellence has made me grow and was certainly crucial."
SW: "Congratulations, we can not wait to see you progress! What do you want to achieve in your time in Lazio and what do you look forward to in this experience?"
MM: "At Lazio I will be available to the coaches and I hope to help the Primavera to return to where it deserves. I can not wait to meet new friends and let the field speak."
SW: "Did you follow the 17/18 season of Lazio? What were your impressions on the performance?"
MM: "I think it was a great season because the team was beautiful to watch; as well as very strong. Too bad for the season that the end did not reward them."
SW: "What do you have to say to the Lazio fans who are eager to see how you progress?"
MM: "I wait for the fans on the pitch to support us as I know they will."
SW: "Finally, who is your idol? Which goalkeeper do you see yourself most like?"
MM: "My idol is easy Buffon but now I am very inspired by Oblak from Atletico."
Good luck Mattia!
If you like what we do, support us on Patreon. We ask for just the price of a cup of coffee each month to help us cover the costs involved with running the website!
For more reports, exclusive news and features, visit our homepage!