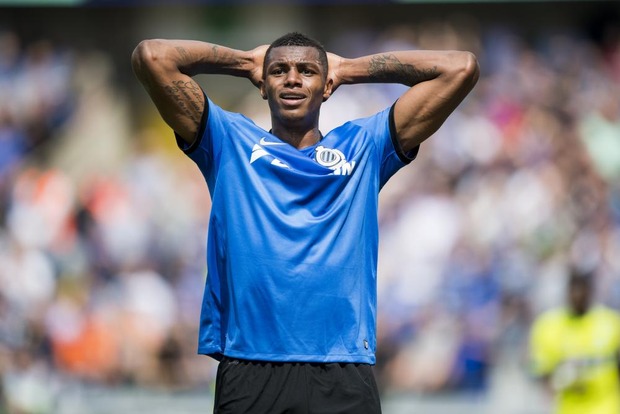 It has been, seemingly, one of the most prolonged transfer sagas for Lazio this summer, yet it appears we are not any closer to the signing of Wesley Moraes from Club Brugge.
Amidst reports that Lazio had switched their attention to Lucas Perez, which we promptly debunked thanks to the player's agent yesterday, it appears as though Lazio are still very interested in Wesley Moraes.
Wanting to know more, Sam Wilson, of TheLaziali.com, got in contact with Paulo Nemhy, the Brazilian forwards agent. In response to a question regarding the current situation, Nemhy responded:
"The deal is in "waiting period", awaiting a definitive position of Lazio (Igli). Wesley is on the market and other proposals come to Brugge. I can say that I still have the possibility of closing with Lazio, but today? I am not so sure."
From what we have gathered, the deal of Wesley is at a crucial point now; other clubs are interested in the Brazilian forward and things are perhaps looking less certain now than they were before. However, the 'possibility' is still there, yet it appears that the deal is stalled on Lazio's side; presumably due to the need to sell Felipe Caicedo – or perhaps interest in other options.
If you like what we do, support us on Patreon. We ask for just the price of a cup of coffee each month to help us cover the costs involved with running the website!
For more reports, exclusive news and features, visit our homepage!