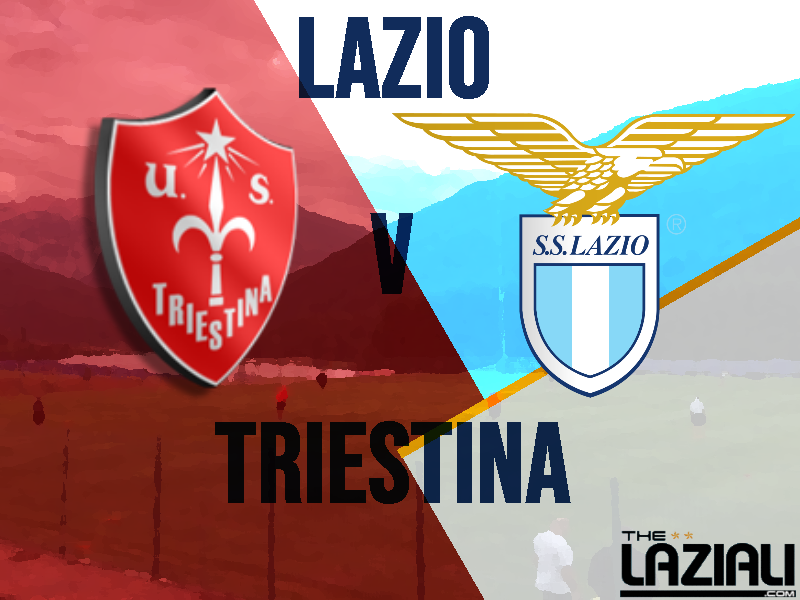 A report from il messaggero details the specifics of the upcoming friendly against Triestina, a club recently promoted to Serie C – Group A. Currently the team is valued at a total of €3.20mil (according to transfermarkt.com) with a mostly Italian side, only having 4 foreign players. Triestina were once in the Serie A from 1929-1957, and 1958-1959. However, their last stint in Serie B lasted from 2002-2011, and the past season marked their first time playing professional Italian soccer in about 5 years.
The match is scheduled to begin at 5 pm, il messaggero reports:
"Strakosha will not be present since he is doing a specific workout regime to address back issues with his posture and mobility. Berisha, Durmisi, and Marusic rested yesterday due to simple fatigue. The probable eleven are: Proto, Luiz Felipe, Acerbi, Radu, Lombardi, Parolo, Leiva, Cataldi, Lulic, Alberto, Immobile."
This will be the first time in the pre-season training that Lazio takes on a fully professional team. Though only a recently promoted Serie C team, Triestina presents a crucial opportunity to ensure there are no major gaping holes left unnoticed in the Eagles' play. As well as a chance to get a close look at some of the younger talent within Triestina's squad, specifically Luca Pizzul, should Tare find any interest in them.
For more reports, exclusive news and features, visit our homepage!