Lazio's 3rd and final kit for the upcoming 2018/2019 season was unveiled in the mountains of Auronzo di Cadore by Ciro Immobile, Marco Parolo, and Silvio Proto. It is a copy of the white Europa League jersey but with black being the main colour for the shirt and shorts while the numbers are in Lazio blue. It it inspired from the 1999-2000 centennial Lazio kit, with an elegant modern touch. Macron, the official sponsor of all Lazio merchandise has already put the third jersey on their website, ready for online purchase. As per usual, Macron have done a great job with the kits and team merchandise.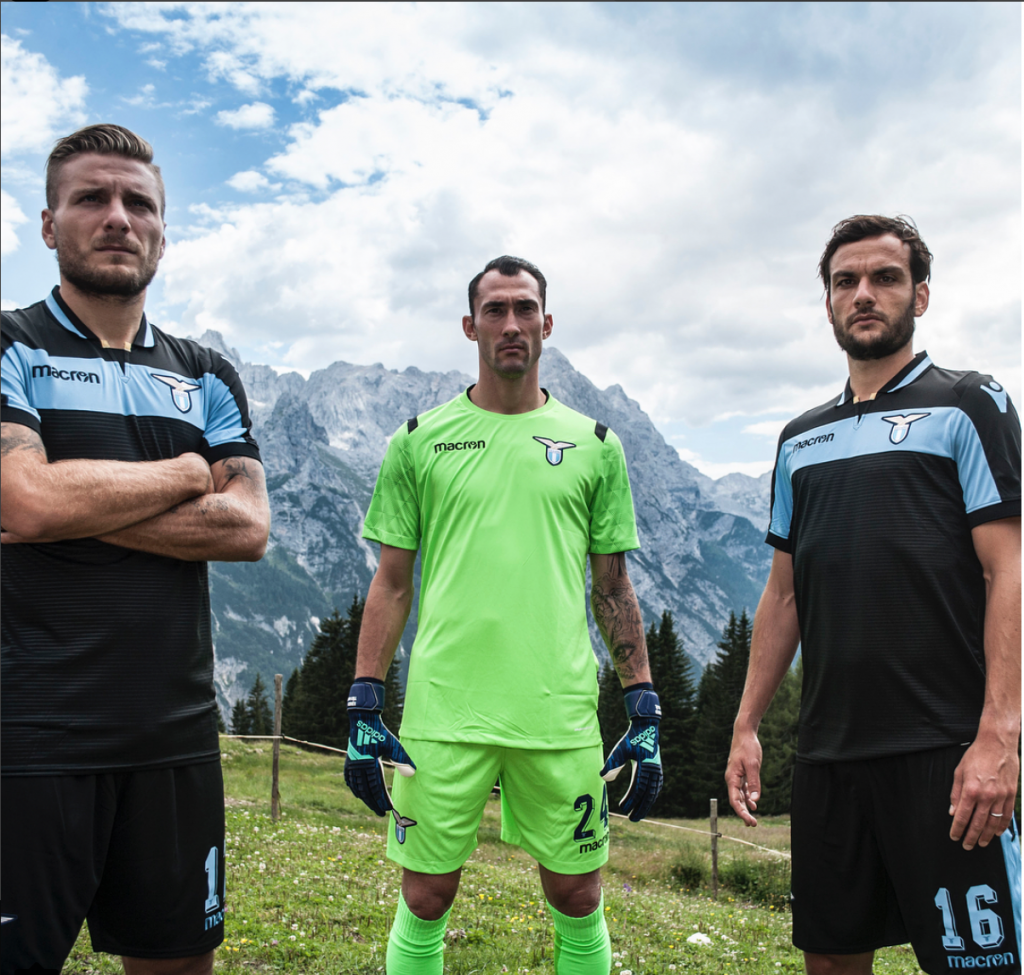 If you like what we do, support us on Patreon. We ask for just the price of a cup of coffee each month to help us cover the costs involved with running the website!
Follow us on Twitter!
Like us on Facebook!
For more reports, exclusive news and features, visit our homepage!