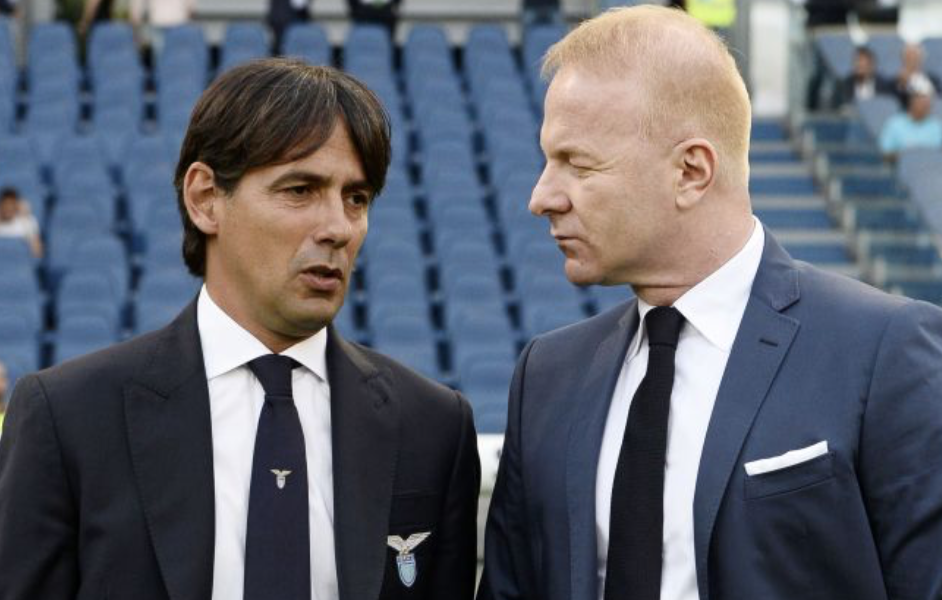 According to Gianluca Di Marzio, another meeting partook today, the umpteenth of this withdrawal: Inzaghi and Tare, Tare and Inzaghi – it is always them two. The sporting director arrived in Auronzo di Cadore three days ago and immediately went to work, negotiating for Joaquin Correa who is closer and closer to arriving, and having various interviews with the players, specifically potential departures Danilo Cataldi and Alessandro Rossi.
Today at the end of training, once again, was another face-to-face with the coach. Also present was Angelo Peruzzi, former keeper and now club manager of Lazio. At the end of the training session, the three of them spent a long time under the "tribune" of the Zandegiacomo of Auronzo. Some players left and some stayed there to talk a bit, absorbing the information. It was a meeting surrounding the market and on the current squad; potential targets; and the purchases already announced. Yesterday evening there was also a confrontation between Tare and President Lotito, when everyone was having dinner together.
If you like what we do, support us on Patreon. We ask for just the price of a cup of coffee each month to help us cover the costs involved with running the website!
Follow us on Twitter!
Like us on Facebook!
For more reports, exclusive news and features, visit our homepage!