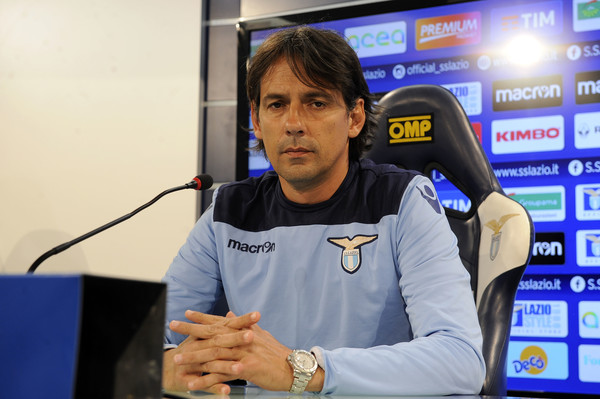 The new season is just around the corner and Lazio head coach Simone Inzaghi is trying to prepare the team as much as he can, to ensure a repeat of last year's disappointment does not happen; and to get the team ready to challenge for UEFA Champions League.
Speaking ahead of the new season, and in regards to the market so far; Inzaghi had plenty to say on a variety of topics.
ON BADELJ AND CORREA: "I am very satisfied, we have taken important players who can help us and give us something more at the right moment; which was missed. Badelj is a player of international level, is a strong team player and enthusiastic. We will see what will tell the field. Gomez? I had asked the company as a replacement for Felipe Anderson, then we talked about it and we took Correa, he is an important young man. In our opinion he will give us so much, he has great qualities both physical and technical. We are complete, we have a good rotation, there is only a few players to fix. I am confident for the market, taking into account Milinkovic."
ON MILINKOVIC-SAVIC: "You hear so many voices, his stay for us would be important because he is one of those players who changes the games. Seeing how the other teams have strengthened, we know it will be hard to stay at the levels of the last two years. It's difficult, but we'll try. I talked to him, he wanted to come two days earlier, I told him to stay on vacation.
He will join us, I felt serene, it is good in Rome. Then of course, the market is like that and anything can happen, but I hope he stays with us. If Milinkovic were to leave for us it would become all the more difficult, we will look at what to do, but so far the problem has not arisen."
ON THE NEW SEASON: "The wish is to keep the level of the last two seasons, we know that nobody stops and the others run. I am very confident. I just think about working day after day, we played with everyone, what we will see with the season that will start on August 19th."  
ON MODULE -"Beyond 3-5-2, in many circumstances we played with 3421, with Parolo and Leiva mediani."
ON THE CHAMPIONS LEAGUE – "It's an important goal, we believe it, we did not choose anything, we played all our races to the end, we made a nice journey that stopped at the quarter, rewinding the ribbon I see so many emotions, so many joys, we won the Super Cup. we deserved fourth place, but direct confrontations were not able to conquer it. but it made a round of applause to the guys for what we did last year. "
ON VICE-IMMOBILE -"I am satisfied with what Caicedo has given Lazio, it is not easy to play behind Immobile, he is one of the two strongest strikers there is, he has never pulled back, he always answered this, he is well liked by his team-mates. he took a crossbar and missed a goal, but I'm satisfied Rossi is doing a good retirement, I know him and I've raised him, we're considering whether to keep him as an option or loan him in Serie B, in my opinion he's not a few players goal, but must be put in the right conditions. At the end of the retreat we will make the last choices."
ON DEFENCE -"Acerbi has entered very well, Luiz Felipe is the only player who can play in all the roles without problems, he played both from the center right and from the center left in the best way, it's very important for me. vice-Acerbi can do, but he is the owner of the other two roles: Let's not forget Bastos, we have Strakosha, Proto and Guerrieri, Adamonis is working well but this is the hierarchy."
ON THE REFEREES – "In this season I decided that I want to talk only about the field, not about the referees."
If you like what we do, support us on Patreon. We ask for just the price of a cup of coffee each month to help us cover the costs involved with running the website!
For more reports, exclusive news and features, visit our homepage!