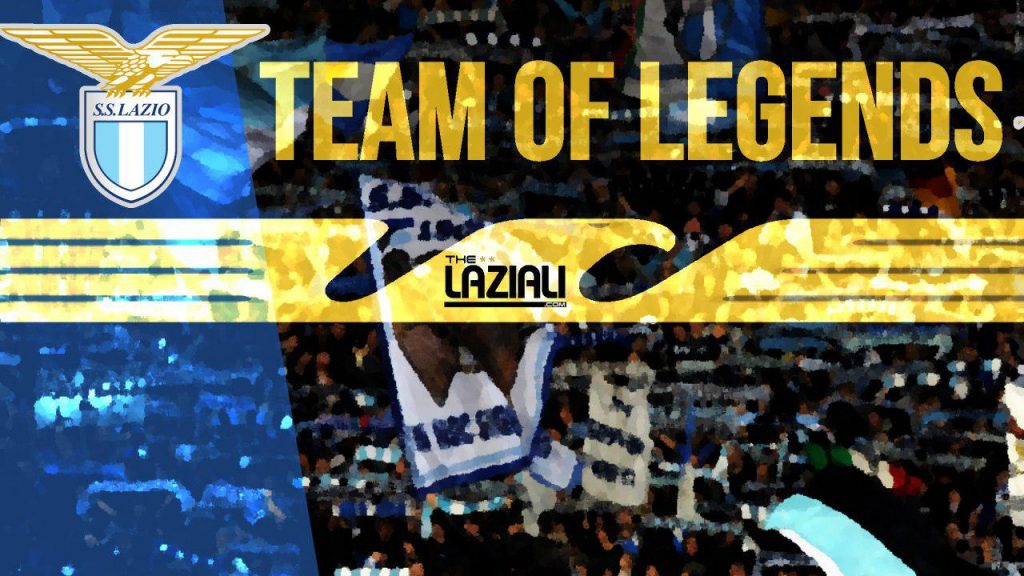 The Laziali will have a five-piece feature piece surrounding a "Lazio Team of Legends" since the birth of the club in 1900. This team was selected by the Laziali fan base who voted in polls on Twitter in 2019; firstly a piece on the manager and goalkeeper, secondly a piece on the defenders, thirdly a piece on the midfielders, fourthly a piece on the attackers, and finally a piece on the substitutes. Below, a deep dive into the substitutes of the squad.
Giorgio Chinaglia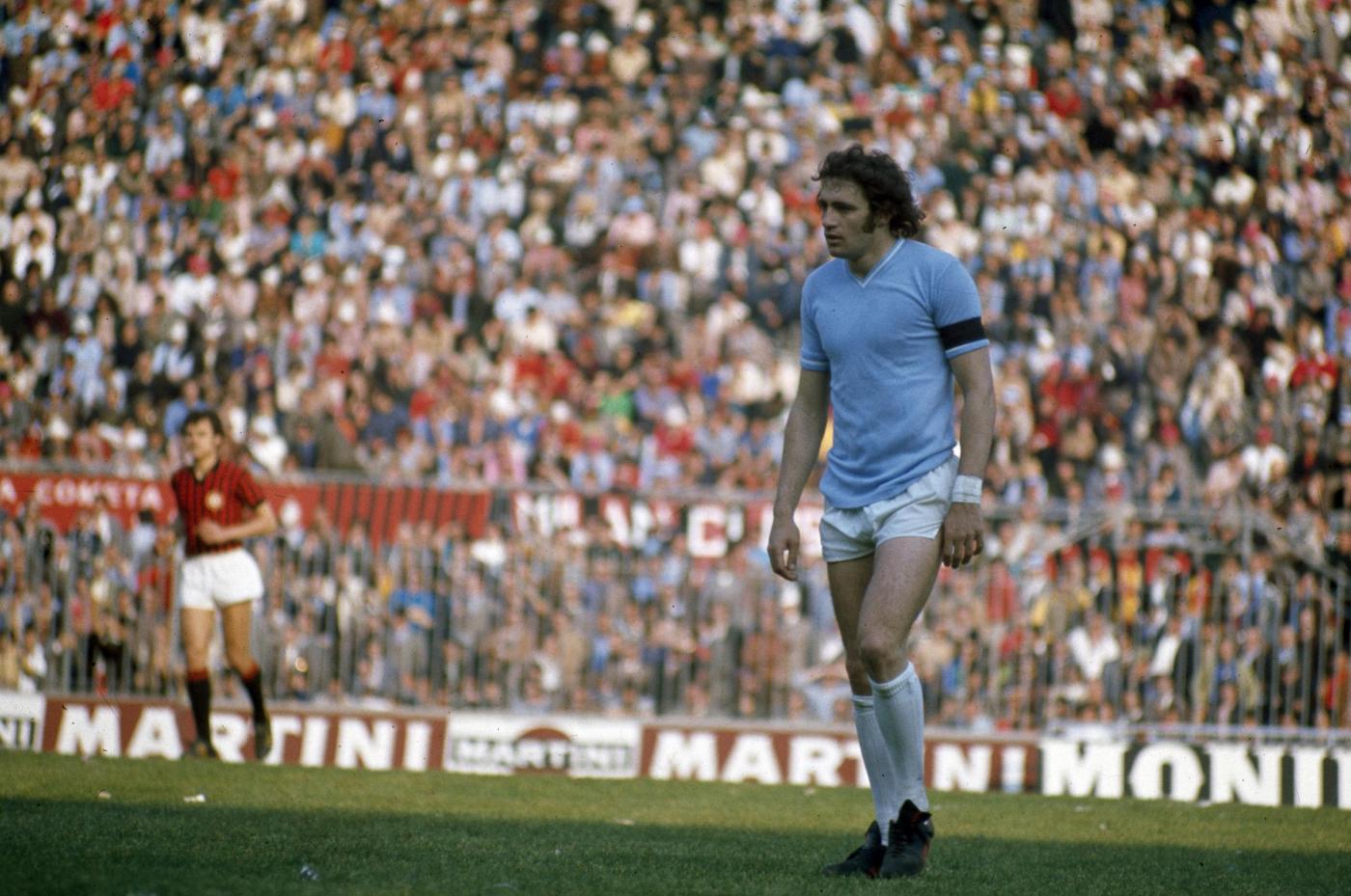 The ram, the hunchback, the stallion of Lazio. Such a wild beast was something only Maestrelli could ever hop to tame, and what a job he did. An entire club in New York City has dedicated their existence in his image, no doubt due to his unrivaled performance at the Cosmos. Not without controversy, and a hark to his wild nature, cursing out the coach for the national team certainly hurt his chances to have a great international career. Even if you are the first Serie B player to be selected for the team in Italian history.
Vincenzo D'Amico
At the time he played D'Amico was a #11. Playing from midfield on, but typically as left wing. He started with Lazio the year before relegation in '71, then returned once again in '81, after a stint at Torino, when they are relegated another time. A key part of the Lazio offense with Chinaglia was realized with D'Amico. Feeding the beast with all the goal-scoring opportunity he could ask for. Though his career was limited due to his tendency to be overweight, and his attitude could be considered immature. Despite this, he was considered a "Bandiera" (flag) of Lazio since he came through the juvenile system and was also a "Tifoso" (fan) as a child.
Diego Simeone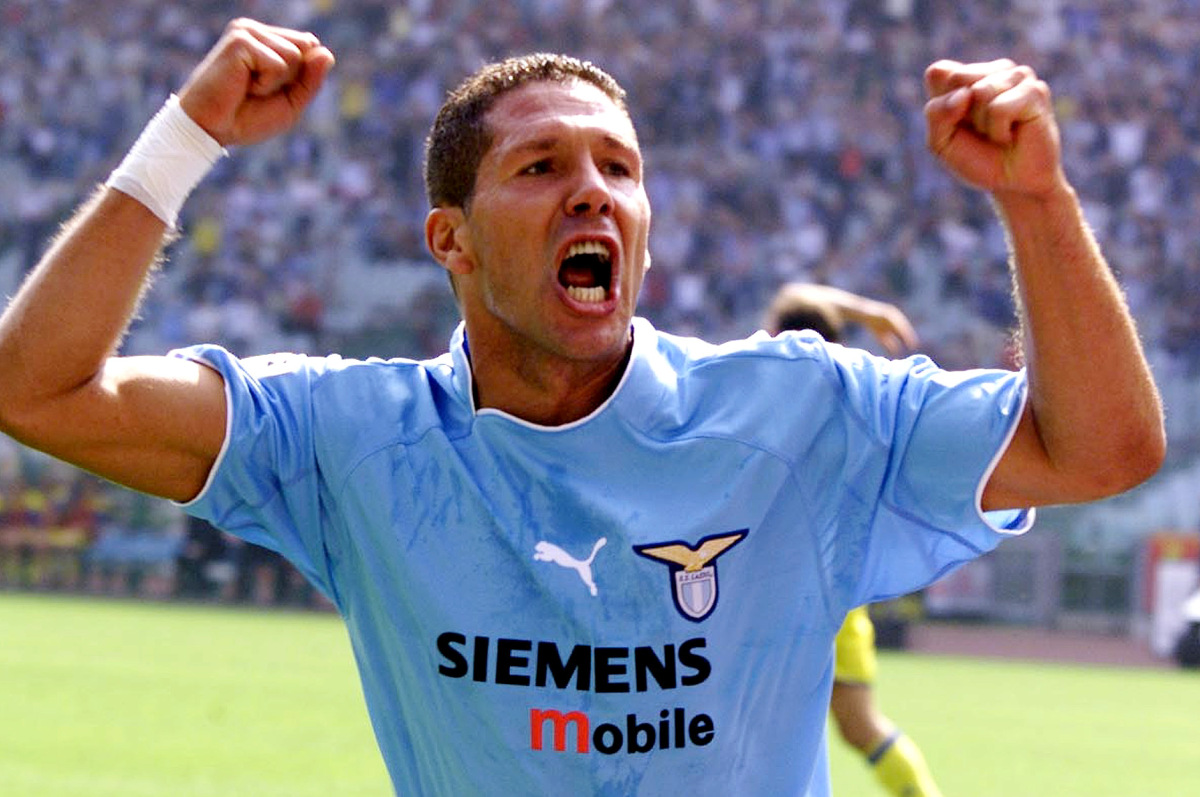 "El Cholo" as some know him, Simeone currently finds himself as the manager for Atletico Madrid, who have recently won the Europa League. Eriksson brought him along with other Argentinian players Veron and Almeyda, going on to become champions. Some might also know him for an infamous foul which sparked drama that saw Beckham dismissed in the '98 World Cup. Though his last season at Lazio did not see a Scudetto, Simeone gloriously rejected Inter's '01/'02 scudetto chances on the last day of the season when he found the back of the net. Simeone had a bit of a reputation for scoring even though his true role was that of a defensive midfielder. Among his greatest talents was his prowess in the air and mobility across the pitch. When asked about his play-style he said: "I played with a knife between my teeth".
Massimo Oddo
A typical "offensive-back" or wing-back on the right flank, Oddo is remembered well for his spells at Lazio and Milan, though the former is where most of his honors reside. A key part of Oddo was his set-piece capabilities and scored many goals for Lazio through penalties. Like most on this list, his work-rate was at a standard above his average peers and would participate in the 2006 World Cup campaign granting a fourth star to Italy. Later in his years he would slow down and be used more as a center back. Many Laziale have a special heart for Oddo as he stuck with the club through a large portion of its financial crisis until he had to be sold to Milan. To give the club as much monetary gain as possible he waived his wage.
Luigi Martini
Another great friend of Re Cecconi, Martini's career is a bit of the bitter-sweet question "what if?" Having ended his career in '79 after playing professionally for 13 years due to the death of Re Cecconi. He was called up to the Italian national team on a single occasion, but it is not clear why he was not deployed more often. Martini is what could be described as a "pushing back". Maestrelli realized the dynamic play Martini was capable of and quickly made the Martini a keystone of the club's tactics. When he retired Martini chased after his second love, flying airplanes. Martini was a frequent skydiver, having even taken Re Cecconi along with him on some of the dives. Shortly after retiring he became a captain for Alitalia and even ventured into politics for a time. Unfortunately, he would never return to soccer as the passing of Re Cecconi drained what passion remained for him.
Giuseppe Wilson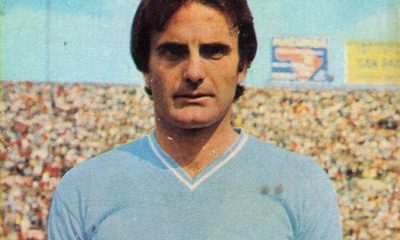 Another player from Internapoli that transferred along with Chinaglia, Wilson was part of the first scudetto squad and was known as "Pino". Known as a sweeper, and one of the best Lazio had. A great visionary in anticipating the opponents play, and restarting the offensive line. Of his characteristics, one of the most curious is how he handled the confrontation with referees. He would typically collect himself, stand at attention, and plead his case with respect to the official, earning him special status among the minds of referees during a time of fiery personalities in Serie A. He would move on to the NASL with Chinaglia and earn several honors while playing there. He returned back to Lazio for a few seasons, then retired and entered the life of a sports executive.
Luca Marchegiani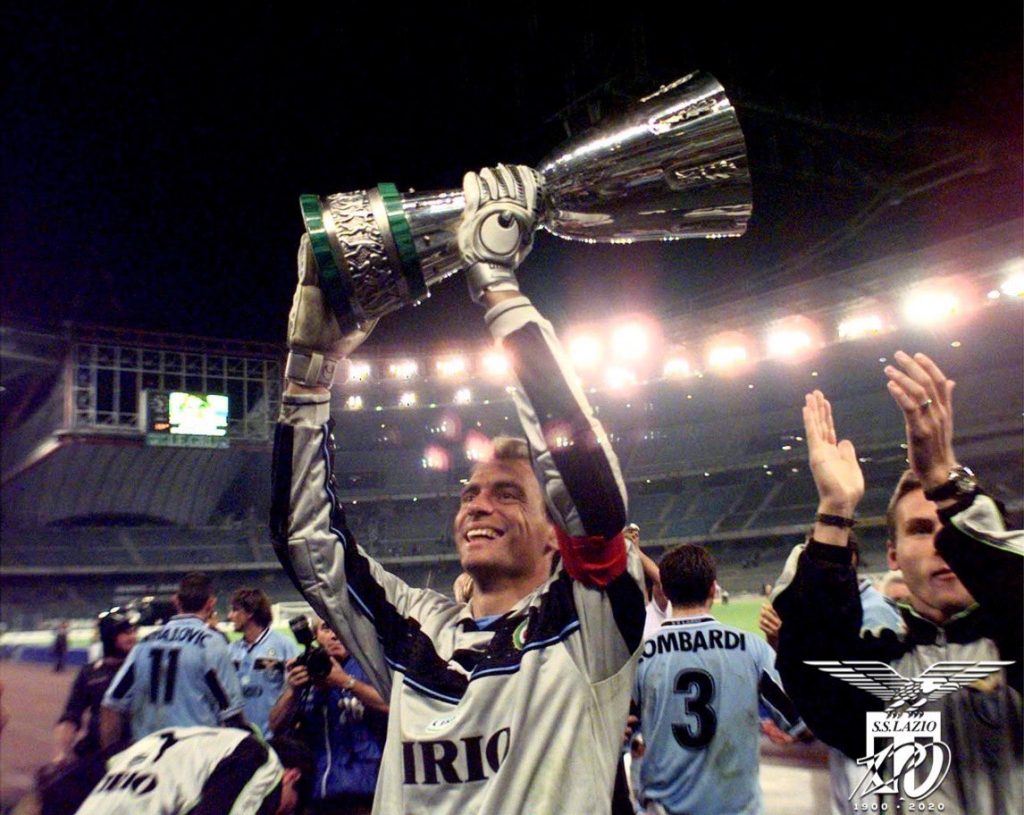 Almost identical in style to Peruzzi, Marchegiani is one of the longest-lasting goalkeepers that Serie A has seen and was always considered to be among the best from his generation which included Buffon. The only large difference between Peruzzi and Marchegiani was genetic: height. Whereas Peruzzi strayed from catching crosses or lobbed through balls, Marchegiani had the speed of Peruzzi with the height to make those saves. At 6ft 2in, Marchegiani was much closer to modern-day goalkeepers than he was to the ones of the generation just before his which considered tall keepers to be at a disadvantage. Marchegiani had the unfortunate luck of committing a major error in an international match against Switzerland in the year of 1992. His international career was tarnished from then on, but his success in Serie A would continue.