Last season there was not much room available for Maurício Santos on the Lazio squad, and in fact it's been since October of 2017 since the defender last played for the Eagles in Serie A. For 4min against Sassuolo. Before that he hadn't played since May of 2016. His future still remains somewhat of an uncertainty, but at this point we can make some strong estimates.
His agent Riccardo Fabbro, dictated to tuttomercatoweb.com:
"He has not been part of the Lazio project. Mauricio was overshadowed by De Vrij who took the throne and left nothing for Mauricio. Lazio rightly values Bastos and Felipe."
On Mauricio's desires the agent said:
"He has great desire to remain in Italy but the handful of appearances made last season did not allow him to immediately close negotiations. The market never stops, and what is considered a second option today could (in a few hours) become a contracted player."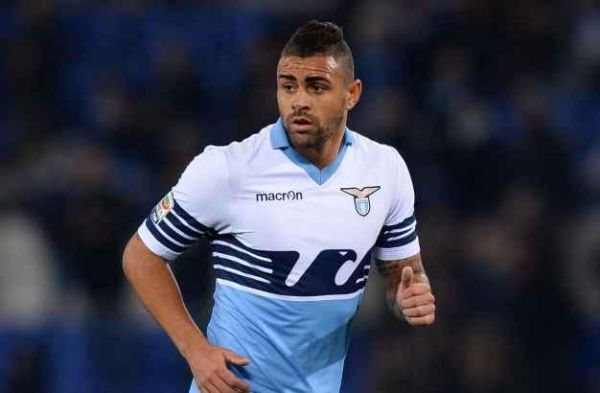 Of course agents want to sell their player as much as possible, and I'd expect Mauricio's agent to do so regularly given the player's current predicament. However, I doubt a stay at Lazio is all that likely. He hasn't played regularly in the Serie A for a very long time. Even his play time as a professional from 16/17-17/18 have been lacking at best. With a total coming just barely above 1,000min of play time for those seasons combined.
To put that in perspective, he clocked 1,917min in the Serie A 15/16 season alone. For this reason I doubt even the agent himself believes Mauricio will remain in Europe. As he is older, lost key seasons to develop, and is quite foul heavy.
He spoke to any deals that may have been offered as well:
"Atletico Mineiro have offered, but Mauricio wants to hold out a few more days. The dream he has is to remain in Europe. At 29 he is at the height of his physical strength, which is his best trait. Lets see what happens in a few hours when negotiations shift a bit."
Granted this transfer window has surprised Laziali such as myself. However, having seen no real mention of Mauricio from either Tare or Lotito (on the subject of second chances)leaves me to suspect he'll soon be officially on his way out of Lazio, and possibly out of European competition all together.
If you like what we do, support us on Patreon. We ask for just the price of a cup of coffee each month to help us cover the costs involved with running the website!
For more reports, exclusive news and features, visit our homepage!