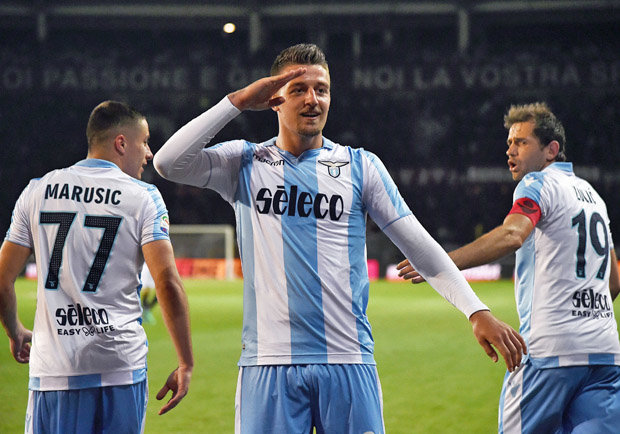 It is being reported that Chelsea is the latest team to make Lazio an offer for Milinkovic-Savic. Lotito has stated that it would take a special type of offer to persuade him to part with his Serbian gem, after Manchester United, Real Madrid and Juventus' interest in the player as of late.
New Chelsea boss Maurizio Sarri is a big fan of Sergej, after watching his talent and play grow over the past 2 seasons in Seria A TIM. The 'Blues' offer is 115 million Euros and 22-year-old Belgian 'trequartista' Charles Musonda, one the purest young talents Chelsea own.
Lazio is apparently evaluating the offer, although the deal would depend on Milinkovic-Savic accepting to go to London. Sergei has stated in the past that he would feel ready for a jump in quality to a bigger club, but also that he would still be very happy if he were to stay at Lazio for another season.
As for Inzaghi, he would love for his star player to stay one more season with the capital club, which is still the most likely of outcomes when it comes to Milinkovic-Savics' immediate future. Club president Lotito promised his head coach he would try his best to keep Sergej, while planning to boost the midfielder's salary for the upcoming season from 1.5 million Euros to 3 million Euros.
With the transfer market set to end earlier this year, the day before the start of the Serie A season on August 18th, be sure to stay tuned as we deliver all the breaking news and developments here at thelaziali.com.