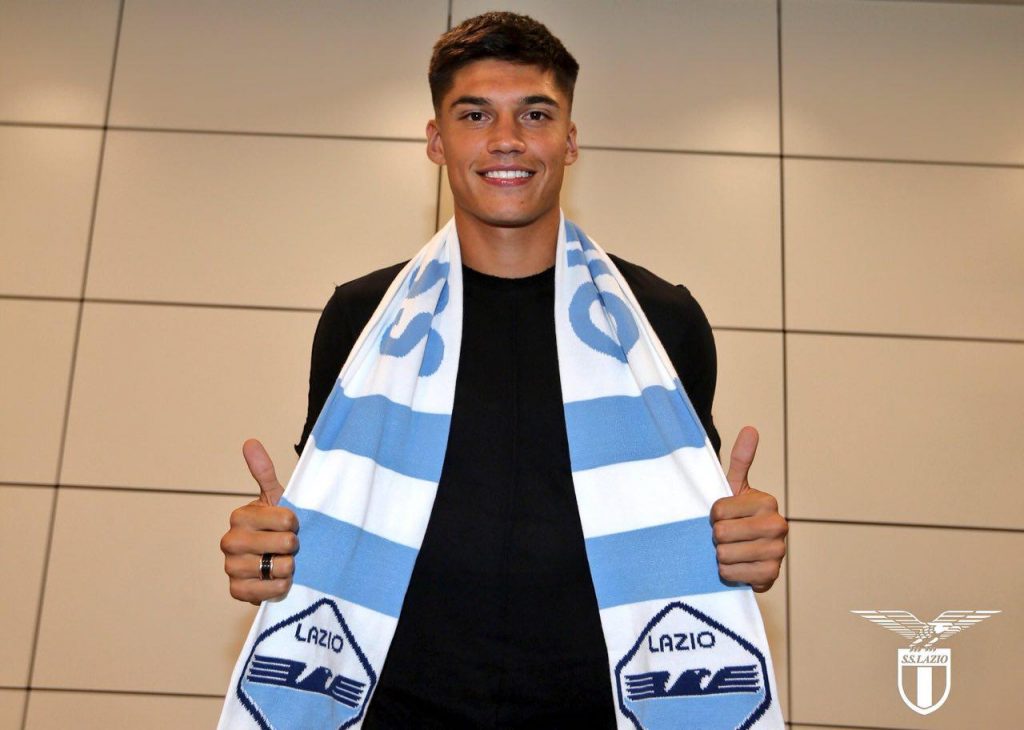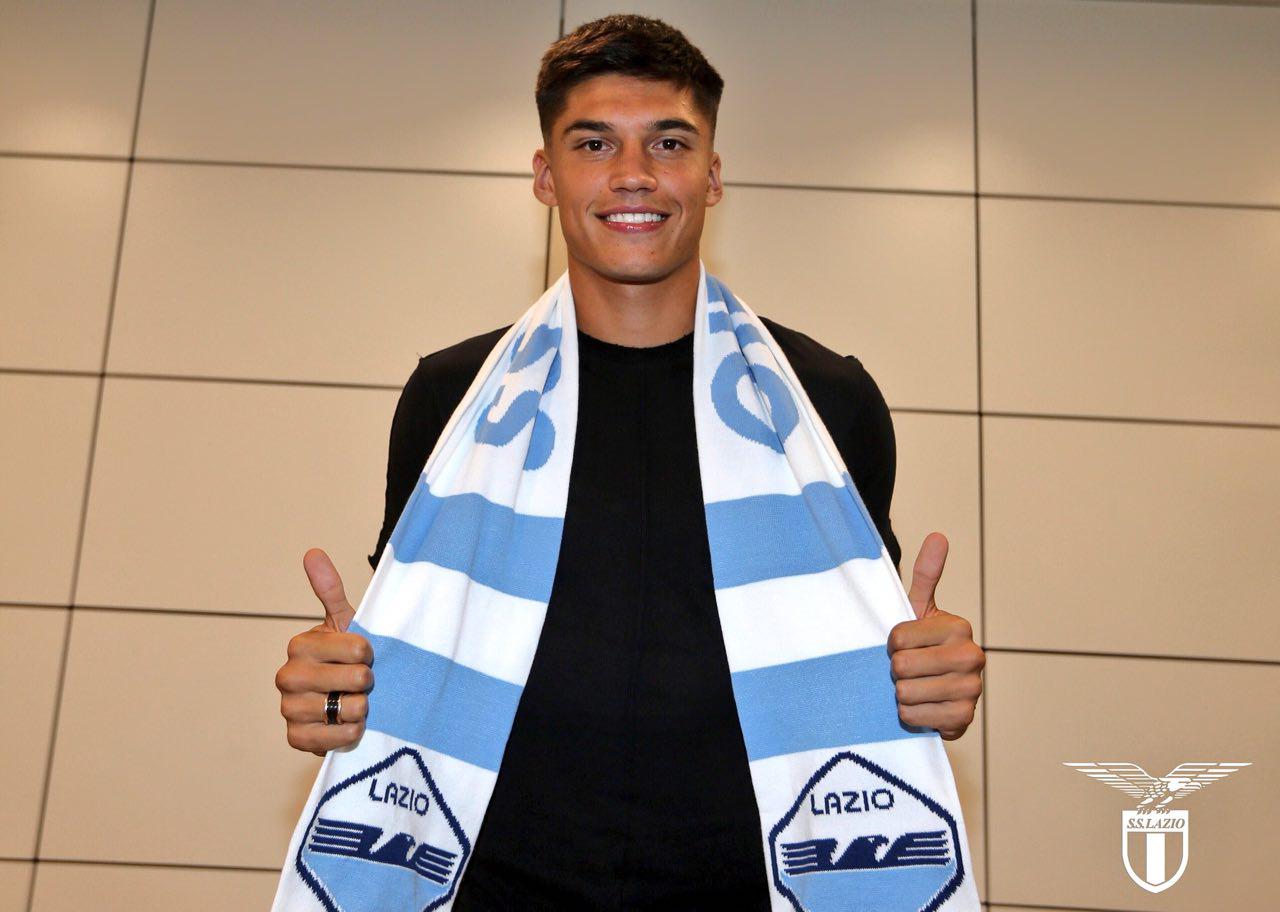 Laziali worldwide are waiting to understand if, in addition to Dutch center-half Stefan de Vrij and Brazilian winger Felipe Anderson, any other current top name Lazio footballers will be departing from the squad.
The worries are surrounding that of Italian prolific striker Ciro Immobile and Sergej Milinkovic-Savic, the Serbian Sergeant in midfield. Both players continue to deny any rumours that head their way, along with President Claudio Lotito. However, the biancocelesti President has also stated that if "indecent offers arrive" (meaning "if an absurd amount of cash were to be proposed)", he would consider the situation. This is absolutely correct and valid, as declining €150 million for one player alone (Lotito's asking price for Milinkovic-Savic) would be irrational. With an open market and therefore the ongoing possibility that scenarios can suddenly change with transfers materializing between top European clubs with other key players, it is not easy for fans to remain calm in the time that remains before the market closure.
In the meantime, to keep Laziali busy and excited, the biancocelesti have recently completed the signing of young Argentine trequartista Joaquin Correa for €16 million. Coach Simone Inzaghi now finds himself surrounded by a great alternative in addition to the already compact squad: the attacker is of top class and quality and is already accustomed to the Italian league – Correa played with Sampdoria from January of 2015 to the summer of 2016. In terms of the competition for their starting roles, Correa, like aforementioned, plays as a trequartista (the player behind the striker), a position that is currently being occupied by Luis Alberto and the occasional Milinkovic-Savic. However, everything could change if in the end the Serbian does depart, as it would open a gap in the starting XI.
Ideally Correa, who returns to Italy after a two years spent in Spain with Sevilla FC, is set to be the man to replace Felipe Anderson who was sold to West Ham for a figure close to €40 million. Anderson lost his starting position from the result of two factors. The first, was his long severe injury that kept him out for several months; and the second reason was due to Luis Alberto having a break-out season. The Brazilian started from the bench most of the time and was used as a substitute to change the game with his pace. Inzaghi did not want to let the duo of Luis Alberto and Ciro Immobile lose steam and the Brazilian was left asking for a transfer away from the Stadio Olimpico to obtain the much desired first time minutes.
In terms of characteristics, Correa is much more similar to Felipe Anderson than to Luis Alberto or Milinkovic-Savic. He plays mainly on the wing, although he can still occupy every position in the attacking front. We saw this in the friendly played with Sevilla against Benfica, as instead of the typical trequartista or left-wing position he is used to, he was deployed as a right-winger – a role that Simone Inzaghi has cut out of Lazio with his 3-5-1-1 wing-back preferred formation: there is more attention to the defensive abilities of players from these wider positions.
Though very similar, Correa does have his differences when compared to Felipe Anderson. A main aspect is his physicality: the Argentine is taller and heavier allowing him to use his body to protect the ball and stay on his feet. He also has cool and calm composure in tight spaces, being able to count on his fantastic control and dribbling to hassle defenders on one-on-one situations and keep hold of possession. While he is able to maintain great control of the ball when running at full speed, a negative to his play would be that he is quite underwhelming compared to Felipe Anderson when he starts moving forward and his numbers portray this, just five goals and 3 assists in 47 matches in La Liga. However, the real dilemma concerns the effectiveness of his game. Last season, Correa and Felipe Anderson collected the same number of appearances in the league (21), with an almost identical amount of minutes played (just over 1000 minutes). The Brazilian managed to score four goals and to provide seven assists, while Correa supplied just a goal and an assist for Sevilla. Correa is not a direct as most attack-minded player and sometimes fails to make an accurate pass to his teammates. This makes him slower on the transition – something that will definitely have to be worked on and improved if he is to obtain the first time minutes fans and himself desire.
All in all, Correa will be a young and exciting prospect to watch this year for Laziali and we hope he is the real deal, here to remain for many years to come.
If you like what we do, support us on Patreon. We ask for just the price of a cup of coffee each month to help us cover the costs involved with running the website!
Follow us on Twitter!
Like us on Facebook!
For more reports, exclusive news and features, visit our homepage!