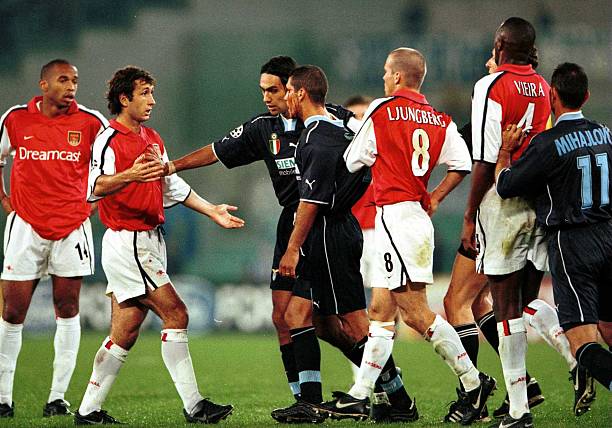 After the 2018 FIFA World Cup held in Russia, the players returned to take a much deserved holiday. However, the time elapsed between the end of the FIFA World Cup and the start of a new season is approaching very quickly, making the world shift away from International football and towards club football action. The International Champions Cup (ICC) and the summer transfer window has been the smooth transition between the two aforementioned topics for football fans as they are able to see some of the top clubs around Europe square off against each other and watch the present and future of most of these sides play. Some fans may not care about pre-season friendlies while others see it as preparation for the next upcoming season. No matter how you see it, these games are still going on and are still being taken seriously by all football clubs. With that being said, pre-season friendly action continues with Lazio, as they face-off with Arsenal in Stockholm, Sweden.
What can we expect from Lazio?
After coming off a very rough end to a great season, Lazio are currently undefeated this pre-season, winning all four of their friendlies to this date. This next friendly against Arsenal is surely their biggest challenge yet and it will be a very good side to face-off against to prepare for this upcoming Serie A season. Lazio have made many signings this summer transfer window [7 to be exact] and this is a great opportunity for them to get more playing time and for Simone Inzaghi to see how these new signings will fit into the team. Even though this match is just a friendly, many people should expect Lazio to take this game seriously.
What can we expect from Arsenal?
After losing a good chance of qualifying for Champions League following a Europa League semi-final loss to Atletico Madrid, Arsenal have continued in their campaign for success. Following the appointment of Unai Emery as their new manager, Arsenal have also made several signings as well, including former Lazio man Stephan Lichtsteiner who they signed on a free transfer from Juventus and Lucas Torreira who played for Sampdoria last season and for Uruguay in the past World Cup. Other signings include French youngster Mattéo Guendouzi, Greek international center-half Sokratis, and German international goalkeeper Bernd Leno. Arsenal will also be looking to take this match seriously as their starting eleven will include a mix of young players and their new signings.
The last time the two teams met was in the 2000/01 Champions League first group stage – the first game finished 1-1 in Rome, while the return match finished 2-0 for Arsenal.
Overall this is a pre-season friendly you do not want to miss as it will surely be an entertaining one!
As it is a pre-season friendly many people won't be able to access it on TV so searching up any of these will give you access to watch the game:
arsenal.com (Not available for people living in Denmark, Norway, Sweden, and Italy)
If you like what we do, support us on Patreon. We ask for just the price of a cup of coffee each month to help us cover the costs involved with running the website!
Follow us on Twitter!
Like us on Facebook!
For more reports, exclusive news and features, visit our homepage!