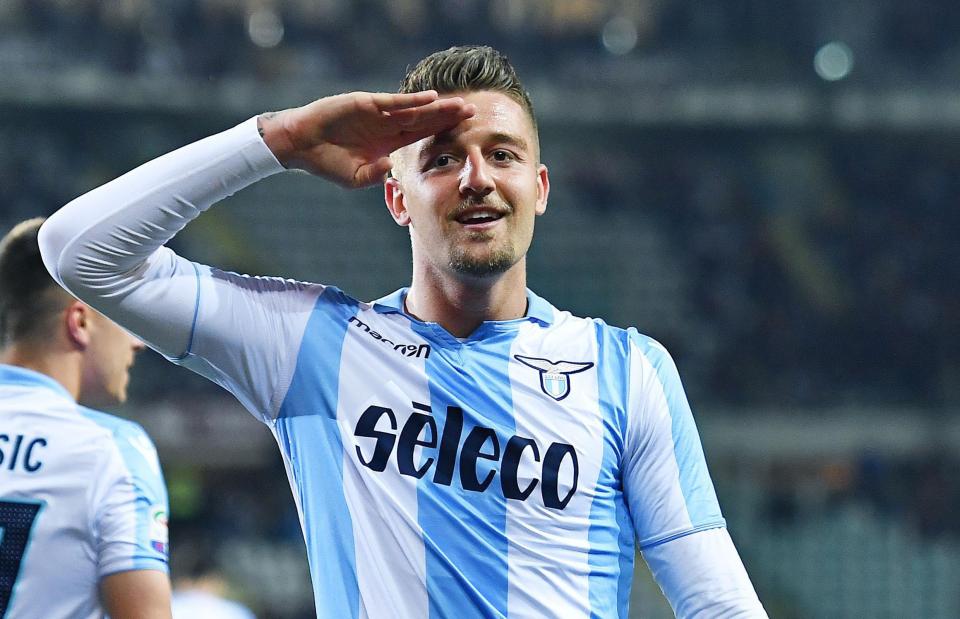 Lazio's Serbian Sergeant Sergej Milinkovic-Savic remains the object of the desire of several big names in the market. The 21-year-old midfielder, who after returning from holiday featured in the friendly match in Stockholm yesterday against Arsenal. After the match [2-0 Arsenal victory], he was interviewed by Lazio Style Channel, in which he said he was "happy in biancoceleste colours" and "wants to focus on Lazio". However, he would not exclude any possible future negotiations; Claudio Lotito and the management of Lazio continue to be pressed by Real Madrid for the players signature, but they will have to offer a large cash amount to obtain the approval from the Lazio president [price tag of 150 million euros].
Los Blancos, who have lost Cristiano Ronaldo to Juventus in the Serie A, could also salute Luka Modric with talks ongoing with Inter for the Croatian International. The Nerazzurri want to compete with Juventus to secure the Scudetto and make a terrific run in Champions League, and with several Croatian players already at the club [Brozovic, Vrsaljko, Perisic] believe they can sign the midfield maestro. With this being said, if a deal goes through between Inter and Real Madrid, they would need someone to fill that void, and the former Genk player in Milinkovic-Savic would be the perfect [and only] valid option to respond to all those fans puzzled by the strange departures in the club so far.
Inter, on the other hand, have also approached Lazio according to Cittaceleste and LazioNews.eu for the Sergeant, only in case of the departure of a top star on their side.
There are cold denials on the Milan hypothesis, which was reported yesterday and this morning, while the negotiations with Juventus are off, due to Miralem Pjanic remaining in the bianconeri colours.
If you like what we do, support us on Patreon. We ask for just the price of a cup of coffee each month to help us cover the costs involved with running the website!
Follow us on Twitter!
Like us on Facebook!
For more reports, exclusive news and features, visit our homepage!