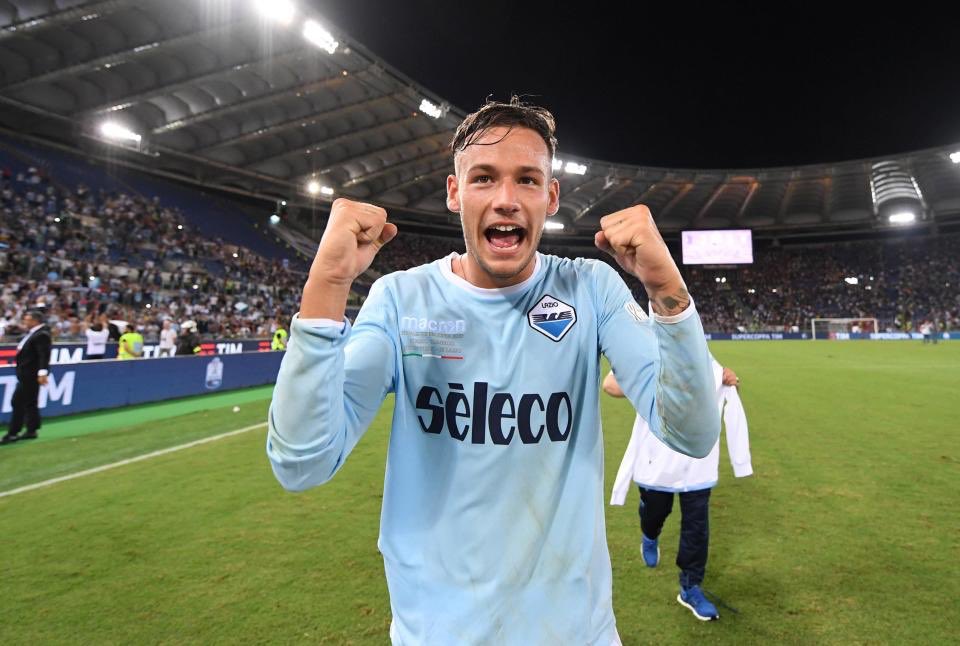 What a season it was for Lazio in 2017/18, as we have seen the rise of many talented players like Ciro Immobile (who did make a name for himself in the 2016/17 season but really made headlines this season), Sergej Milinkovic-Savic, etc. However not many people mention Alessandro Murgia, who is one of Lazio's top youngsters at the moment.
Alessandro Murgia first made a name for himself last August in the Supercoppa Italiana against Juventus. As the game was dying down and Lazio had a 2-0 lead, Murgia came on as substitute see off the victory. However two goals by Paolo Dybala in rapid succession meant Lazio needed a goal in the last few minutes of stoppage time or else it meant extra time and possibly penalties to split the two sides. After a beautiful individual run by Jordan Lukaku, the Belgian fullback sent the ball into the box where Italian youngster Alessandro Murgia was waiting for it and finished it perfectly, ultimately winning the Final for the Biancocelesti.
His little moments in the spotlight didn't end there as he did make headlines scoring the game winning goal in Lazio's first Europa League group stage match against Vitesse as the Biancocelesti got the 3-2 victory after Murgia shrugged off a defender and slotted it past the keeper.
Fast forwarding to right now, he currently has a finger injury and shouldn't be out for too long. The youngster however could be making a loan exit as SPAL want to try to sign him on loan.
Even after a few moments in the spotlight last season does Alessandro Murgia deserve a spot in Simeone Inzaghi's plan for the 2018/19 season or does a loan move suit him better?
If you like what we do, support us on Patreon. We ask for just the price of a cup of coffee each month to help us cover the costs involved with running the website!
Follow us on Twitter!
Like us on Facebook!
For more reports, exclusive news and features, visit our homepage!