FIGC has released a press announcement detailing where the Lazio youth will be competing, and safe to say the group is a tough one filled with titanic academies, as well as ones which are wild cards.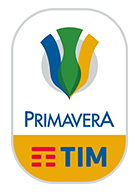 According to laziosiamonoi.it:
"The biancocelesti youth teams have been included in Group A together with Carpi, Cremonese, Empoli, Fiorentina, Genoa, Juventus, Livorno, Parma, Sampdoria, Sassuolo, Spezia Calcio, and Torino."
Anyone who follows youth academies should already be aware of the quality that Juventus, Fiorentina, Parma, and Sassuolo regularly produce. Even Empoli and Torino have quite strong academies.
As far as the rest go the only wild card could be Livorno who I believe to be one of the most under-rated teams in the lower leagues. Both their first team, and their youth team.
It's no secret that Lazio Primavera suffered a most agonizing embarrassment when they were relegated to the 2nd level in Group B. Most of the teams listed above will be in the Primavera top flight when Lazio ultimately make their return, meaning that these youth squads will have to face these same teams in the Primavera.
Laziali should take note of the performances during this youth season as it will give ideas as to what the quality of the Primavera will be in the coming years. Granted, soccer talent at this age swings wildly from being a prodigy, to never seeing their professional dreams realized.
All in good time, but for now sit back. The war starts soon.