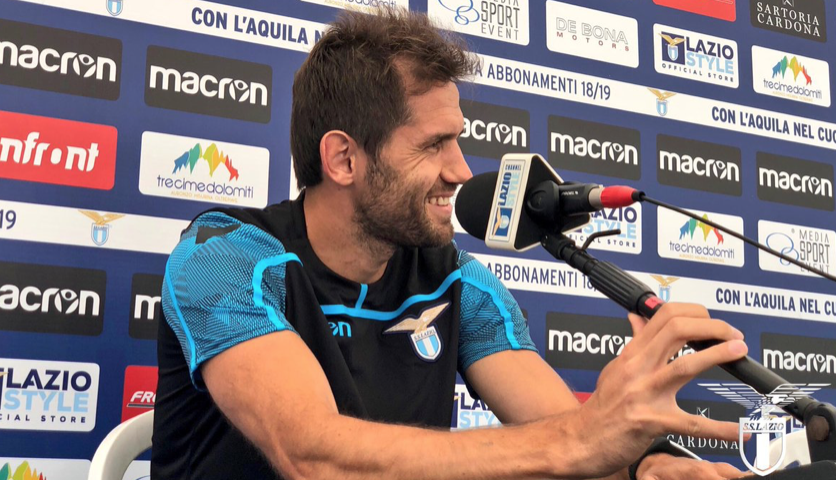 La Lazio Siamo Noi
have reported that Lazio are close to agreeing contract extensions for Ștefan Radu and Senad Lulić to extend their stays at the club until at least 2020.
Senior figures both, LLSN describe the pair as 'captains, as people who have Lazio in their blood'. Lulić is of course currently in possession of the captain's armband that Radu had refused back in 2017 (per Libertatea.ro). As Lulić himself explained: Everyone on the ground is a captain, and I expect help from colleagues' – regardless of who wears the armband, both are leaders on the pitch.
At one point this summer it looked as if the Romanian, a veteran of 10 Serie A campaigns and Lazio's 8th highest appearance-maker, would be on his way out. As the window opened this summer, reports suggested that Fenerbahce were ready to offer a generous contract, with the inference made that this would be the last big payday before retirement. It's worth noting, however, that Radu is still only 31.
Having lost some pace in recent years and subsequently making a transition to a more central role seems to feed the misconception that his time at the top level is limited – but Inzaghi sees enough in the defender to ensure a place in the back 3 for at least another season. According to LLSA, all that's left is the signature, as the player made clear his intent to stay.
By all accounts, Igli Tare started the renewal conversation with Lulić whilst Lazio were in Marienfeld prior to the friendly with Dortmund. Again, a one-year extension is the proposed offer from the club. Lulić is another player that at times seems older than he really is – perhaps more a reflection of a youthful squad given that the captain is still only 32 years old. It's suggested that the future trajectory for Lulić is similar to that of Inzaghi – to finish his playing career with the biancocelesti, and then to embark upon a career as a coach – but it's likely that the Bosnian still has a few more years in the tank yet.
If you like what we do, support us on Patreon. We ask for just the price of a cup of coffee each month to help us cover the costs involved with running the website!
Check out our YouTube channel!
For more reports, exclusive news and features, visit our homepage!