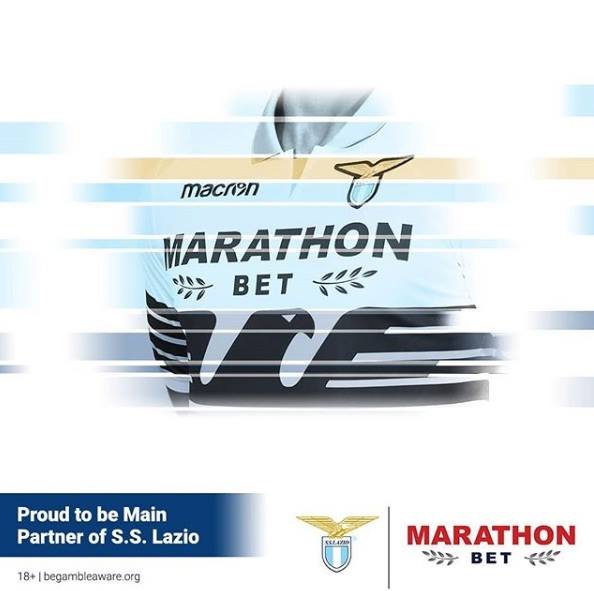 Over the course of the last few months, Lazio and English betting company Marathonbet have tried to agree to a sponsorship deal. Due to new Italian laws against betting and gambling associated with sports, the deal had been halted and awaited news for what would ensure with the "Decree of Dignity". However, a few days ago, Lazio and Marathonbet officially confirmed a deal, one that will run until December 31st to follow the current rules of deals reached before the announcement of "Decree of Dignity": no figures of the deal have been disclosed to this date.
We saw the kit with the new sponsor in action for yesterday's match against Napoli, where Lazio started the season at the Stadio Olimpico. This excitement was cut short as Lazio lost the match 2-1. Below, is the announcement and photo from Lazio on its social media platforms.
"We are delighted to announce that Marathonbet is now our Main Sponsor! #CMonEagles 🦅"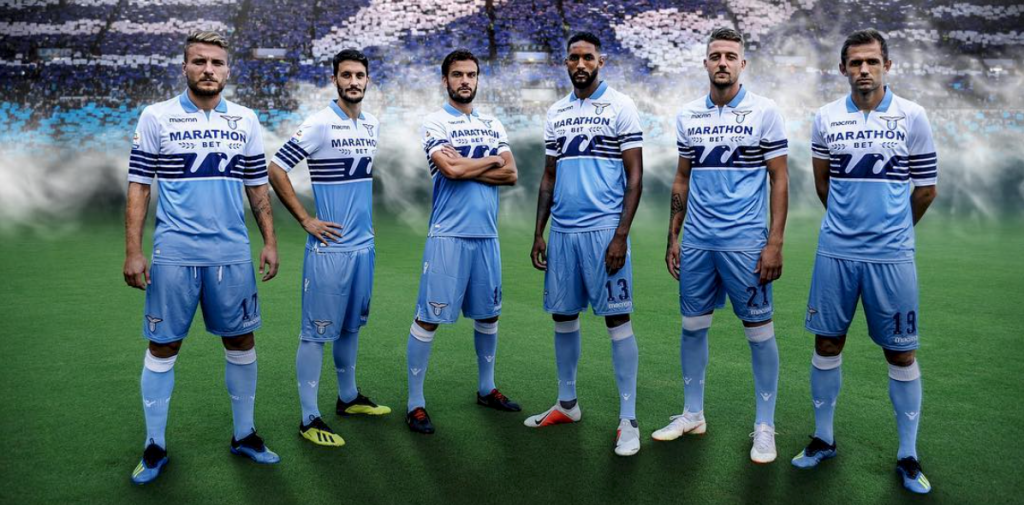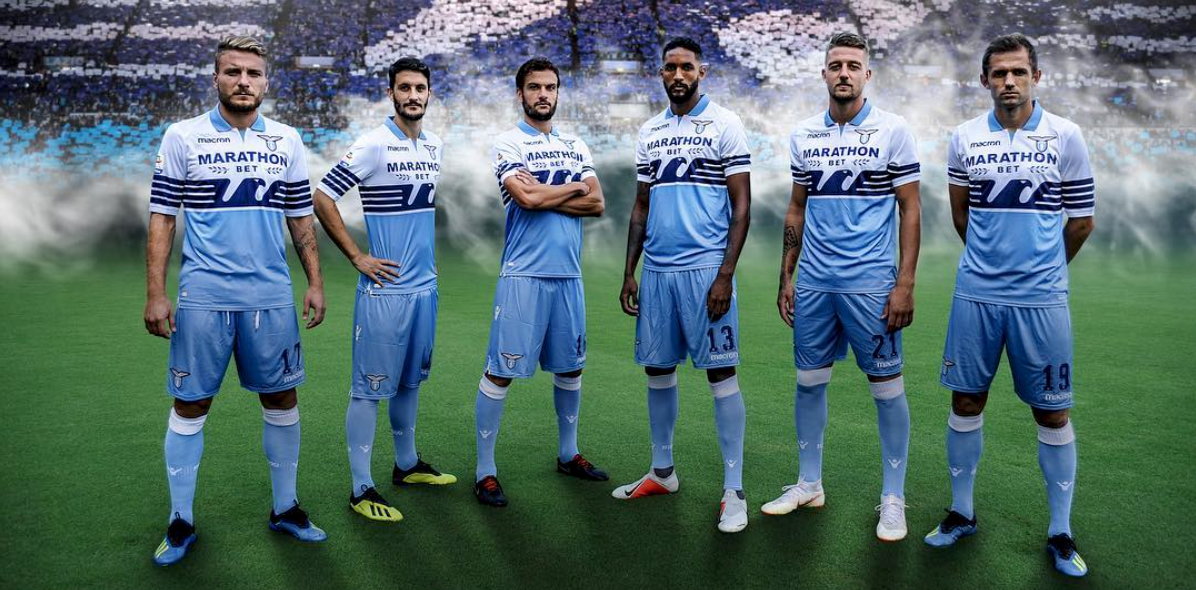 If you like what we do, support us on Patreon. We ask for just the price of a cup of coffee each month to help us cover the costs involved with running the website!
Check out our YouTube channel!
For more reports, exclusive news and features, visit our homepage!