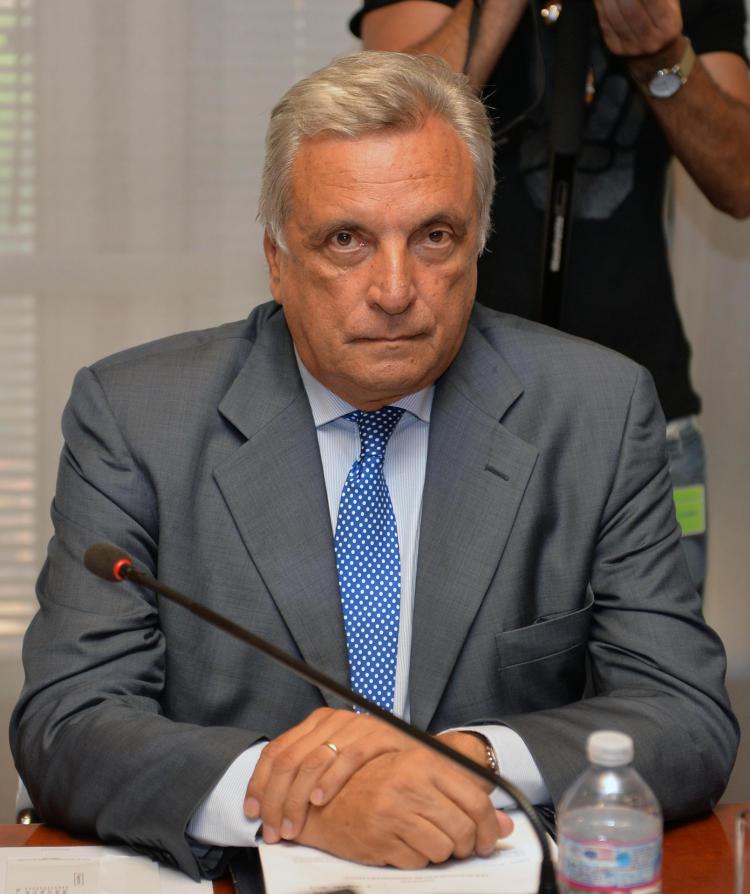 Speaking to Lazio Style Radio [Channel 89.3] was Arturo Diaconale, spokesperson of the biancoceleste club, who commented on Saturday's match against Napoli. There was regret for the defeat, but one cannot weep because on Saturday there is another difficult challenge at the Allianz Stadium against Juventus: "If the match had ended in a tie, no one would have said anything. Lazio had played a good match, not being able to count on Lucas Leiva and Lulic, but especially with players on the field not yet in the proper conditions after the World Cup. Napoli is like the curse of Tutankhamun, I hope that in the away leg, this curse can end. We hope this misfortune will end."
A difficult start to the season for Lazio, but according to Diaconale, Lazio will have its say: "Starting with the teams that scored the most points last year is like climbing Mount Everest. Sooner or later you have to meet all of them, let's say that with Lazio doing it now, we will work out the team faster. It will be a long and hard-fought championship. Lazio has all the conditions to do well and to be part of the top group of Serie A".
In closing, Diaconale has also silenced the rumors surrounding Luis Alberto and Milinkovic Savic. The two did not shine against Napoli and someone speculated that they were dissatisfied with the market (for the failure to be sold respectively to Sevilla and Real Madrid in Spain), However, the hypothesis was dryly denied by Diaconale that sees players concentrated completely on Lazio: "Bad mood of Luis Alberto and Milinkovic Savic? The only reason is for defeat, there are no cases related to the market. The boys want to make up, for their performances, especially for how the victory of Napoli has arrived. There was initial prejudice of a part of the press that has always had a hypercritical attitude towards Lazio, very often unjustified. We will overcome this too because sooner or later they will have to recognize the value of this team".
If you like what we do, support us on Patreon. We ask for just the price of a cup of coffee each month to help us cover the costs involved with running the website!
Check out our YouTube channel!
For more reports, exclusive news and features, visit our homepage!