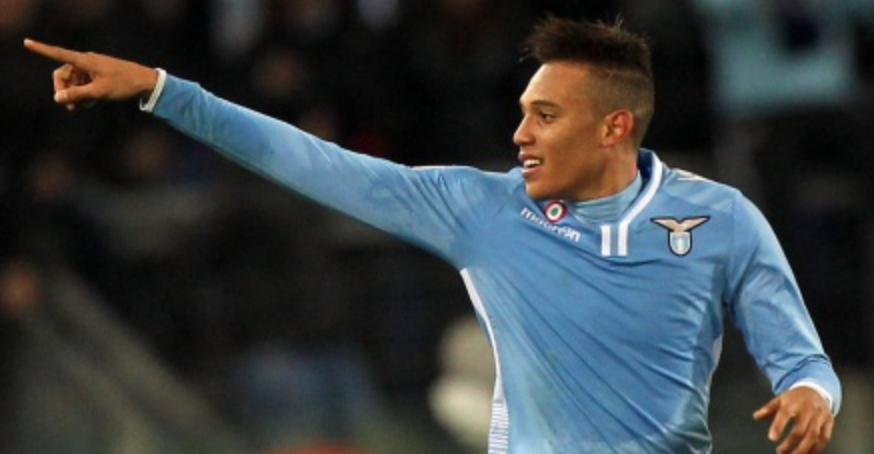 Over a year without playing; Brayan Perea, according to Tare himself, is one of his great regrets. The 25-year-old striker, South American champion with Colombia's Under 20s in 2013, has spent the last few years in Perugia, Troyes and Lugo without ever finding any luck. Also, the last summer camp at the Salernitana ended without him being confirmed in the team. "I came out of the radar for several reasons, but I continue to work hard. I train to get back to my level and live my life as a footballer: with my family, taking care of myself and working," Perea told GolCaracol.com in Colombia.
The last presence for Perea in an official competition dates back to May 2017: "The truth is that there were problems outside the pitch. Unfortunately, in recent seasons I have found little space, now I'm working hard to get back to playing and having fun. The reality is this, but I am convinced that things will improve."
DIFFICULTIES AND HOPES – "I had problems with Lazio management, many aspects that affect a player's performance. But now they are resolved and I hope that in these days everything can settle down to start a new adventure. Have you been prevented from playing? Let's say I had some obstacles and I got to this point. It's been two years now, but we hope to resolve the situation in the best way possible to start over and continue on a new path." "El Coco" wants to put it all behind him: "At this moment I do not know much about my future. It will be defined in the coming days, I hope in a positive way." However, it will not be at Lazio: "I think the best thing is to take a new direction. I want to close this cycle, I think it's the best thing for me and for my career."
ABOUT OBJECTIVES AND A RETURN TO COLOMBIA – "A return to Colombia? I never excluded it, but so far I have not had any offers. There have been contacts in the past, but none in recent times. I did not hear anything and even my agent did not tell me anything about it. The door is not closed anyway ". The dream remains to be the National team: "I want to come back to the level shown when I arrived in Europe and keep it to get great results, and of course with Colombia. It's what I've always wanted and anything can happen: it depends only on me, on how I will deal with this situation. There were obstacles, but it has always been my goal. Why not reach it … "
Source: LaLazioSiamoNoi
If you like what we do, support us on Patreon. We ask for just the price of a cup of coffee each month to help us cover the costs involved with running the website!
Check out our YouTube channel!
For more reports, exclusive news and features, visit our homepage!