The 2nd round of the Italian Serie A TIM was fantastic, a perfect weekend of football. Below, @TriniSportsGuy will dive into a recap of the round.
Juventus 2 vs Lazio 0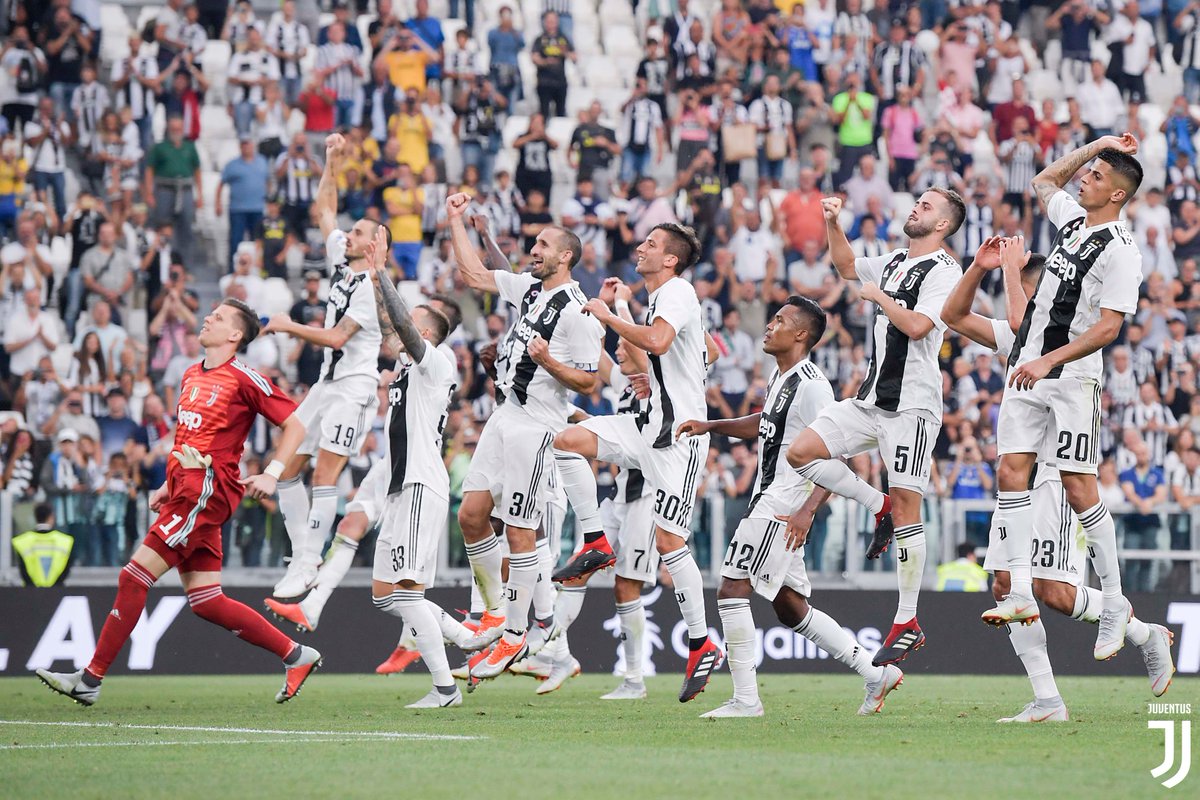 Starting with Juventus hosting Lazio. This was an intriguing matchup, as the Biancocelesti beat the Bianconerri twice last season, once in the Super Coppa Italiana and then again in the league in Turin. Juve's manager Max Allegri is known as one to mix and match his formations, team selection & tactics game to game, and did so again on Saturday. He dropped(for the lack of a better word), Paulo Dybala & Douglas Costa, and in came Federico Bernadeschi & Mario Mandzukic. The home team pressed their opponent from the start trying to win back possession as quickly as possible, however, Lazio always looked dangerous on the break. The much-maligned Sami Khedira, who opened the scoring for Juve in their win over Chievo, hit the post before Pjanic eventually found the back of the net on the 30th-minute mark. A well-timed half-volley gave Lazio keeper Strakosha no chance. Juve barely seemed to get out of 2nd gear, and wrapped up the points when Mandzukic volleyed home a rebound from a Ronaldo "assisted back heel" shall way say. 2 matches, 2 wins, Juve are still playing well below their best, any hope for the other 19 teams in the league?
Napoli 3 vs Milan 2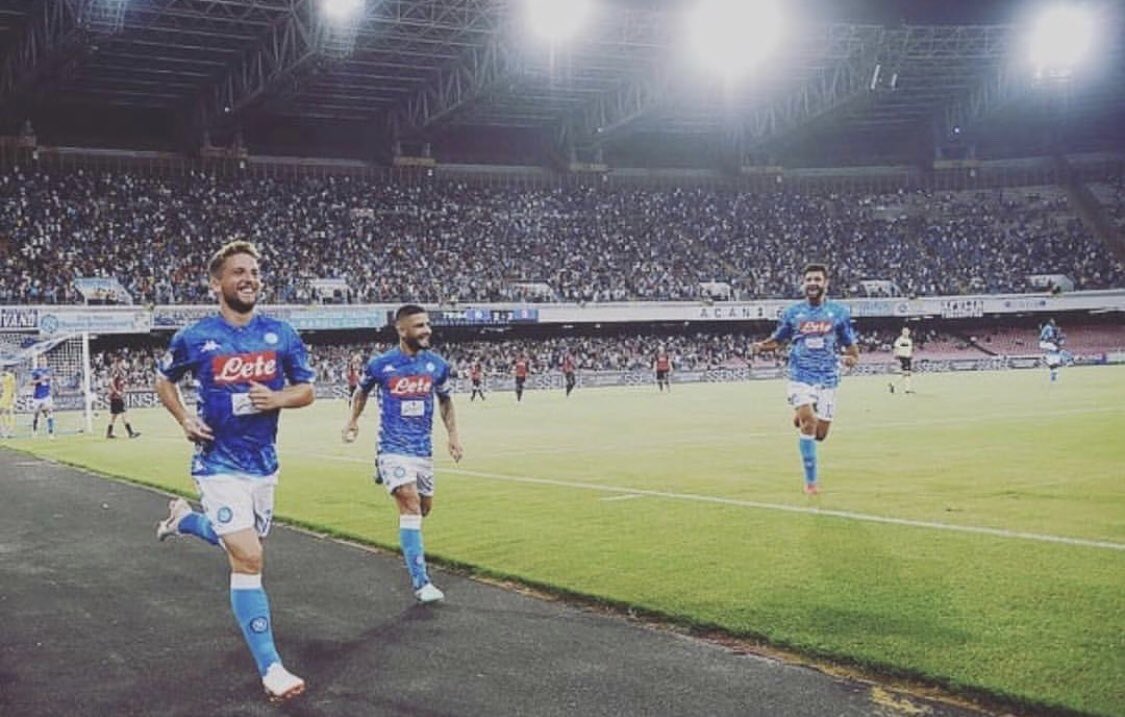 The 2nd game on Saturday night pitted last year's runner-up Napoli against Milan. It was the coming together of past connections as the Partenopei are managed by former Milan playing & coaching great Carlo Ancelotti, who must be proud that one of "his" pupils Gattuso was on the opposite bench. This was one of those games that fully contradicted what Sarri said about Serie A, as Milan took a 2-0 lead, and almost inevitably, the San Paolo side came back to win 3-2. 2 of Napoli's goals were scored by Polish international Piotr Zielinski, who is very close to agreeing a brand new contract, and the Campania based side would do well to put an enormous release clause, as I feel he is only going to get better and better. Milan's play was based on playing out from the back, which is commendable, but with a goalkeeper like Donnarumma who has struggled since the start of last season and who has a long way to go, when it comes to playing the ball with his feet, this was an error on Gattuso's part. I wrote an article detailing the problems facing Gattuso and why I think he is not the man to take this team forward, and this game is a clear indication of why. Yes, the Rossoneri took the lead, but when Napoli decided to up their game, Gattuso and the team had no answer. Biglia was an absolute disaster and has not put in any of the performances that were expected of him since his move from Lazio. It just makes their decision to let go of young star Locatelli look even more foolish. Napoli, on the other hand, would have been buoyed by the fact that they came back for the 2nd game in a row, and it should, and I stress should give them confidence going forward that they can overcome any situation.
SPAL 1 vs Parma 0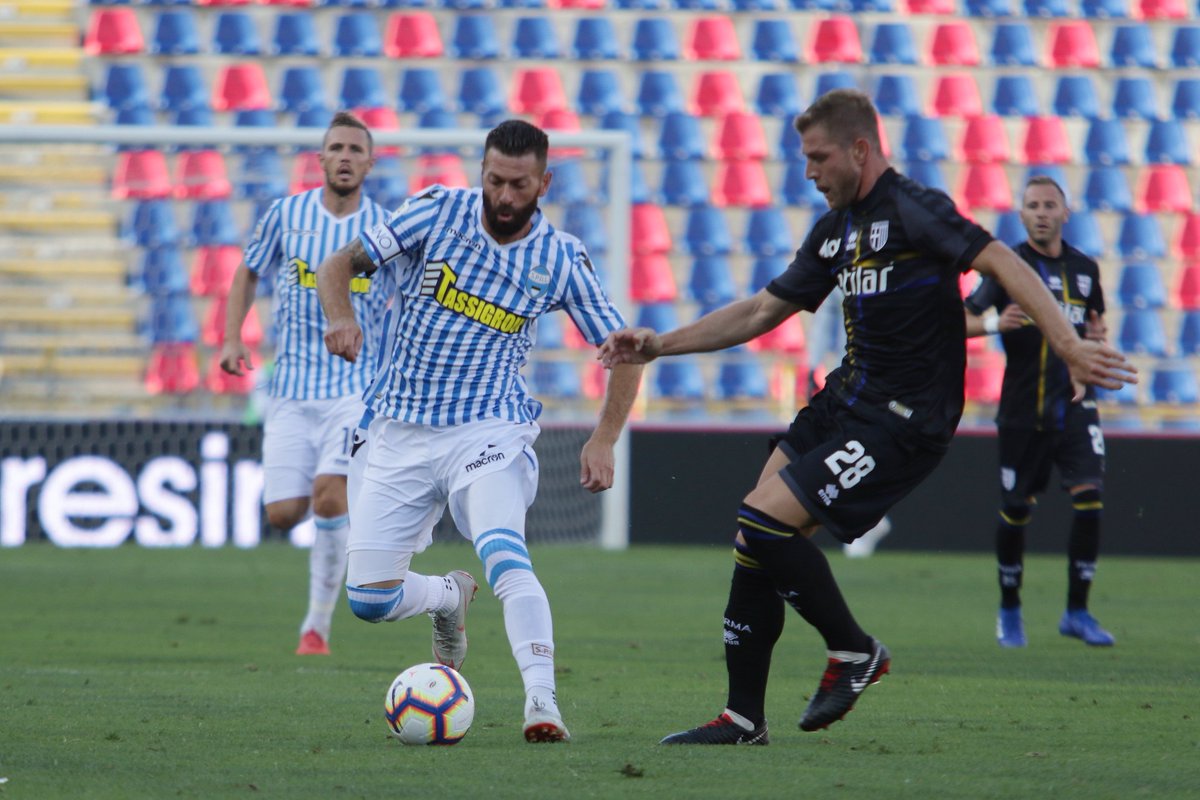 What can we say about Spal? Another game, another spectacular goal, another win and 3 points. The Gli Estensi apparently don't do boring, and a win over the recently returned Parma, must give them hope that they may not have to wait until the final day again to confirm their Serie A status.
Inter 2 vs Torino 2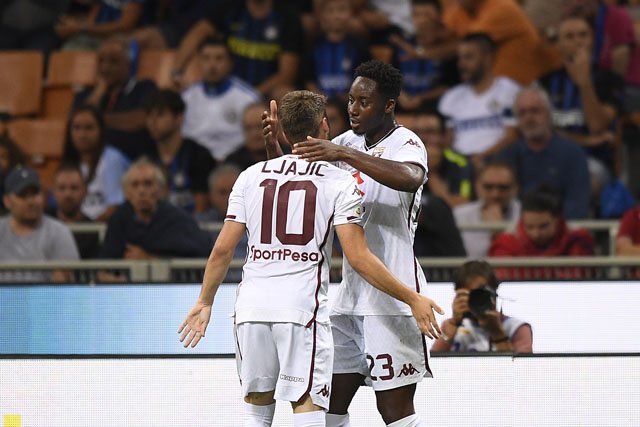 Oh Inter….Oh Pazza Inter….How you never fail to disappoint! It must be getting to the point that the Nerrazzurri must feel that unless they are involved in a crazy game, their fans, media, etc. won't talk about them. 2-0 up versus Torino at the Guiseppe Meazza, with well-taken goals by Ivan Perisic and new boy Stefan De Vrij, with their right foot and head respectively and cruising… The Biscione however, don't do normal, don't do the routine, don't do easy… In fairness to the Granata, they fully deserve their point. They came out in the 2nd half and was a completely different team and manager Walter Mazzarri must be given a huge amount of credit for that. Torino with just a simple tweak of moving roughly 10 yards higher up the pitch, pressed and harried the home team, who started giving the ball away easily, as the saying goes, taking candy away from a baby. Inter were not helped when their goalkeeper Handanovic decided to go for a stroll and allowed Belotti past him to score into an empty net. They were now in full panic mood, and it was no surprise when they leveled the score in the 68th minute through Meite. The home team were shocked, but what was even more shocking to me, was how they did not react, they did not press, they did not have a plan of a response, and there are murmurs about manager Spalletti again. He said after the match, he had no explanation for this capitulation. His team formation & selections are again being doubted and only a win this weekend in the final fixture before the international break versus Bologna will calm the Inter faithful.
Fiorentina 6 vs Chievo 1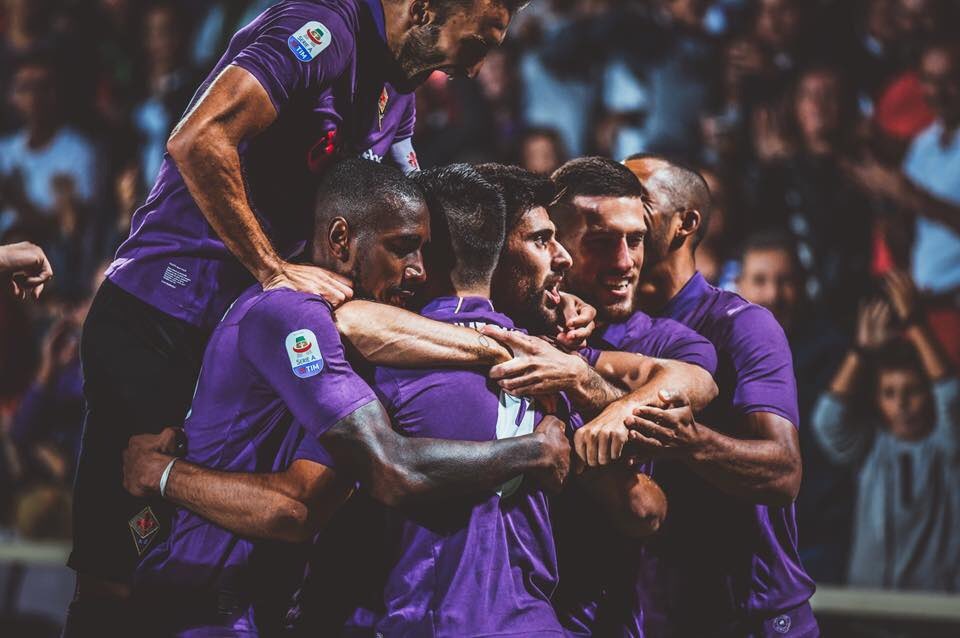 The rest of Sunday nights games featured a team in Fiorentina that we should all keep an eye on. La Viola have kind of gone under the radar lately, but their trashing of Chievo 6-1, with some breathtaking thrilling football, should wet the appetite of all Calcio lovers. They opened their account with an absolute screamer from Milinkovic from 25 yards out, before Gerson, Benassi, Chiesa & Simeone completed the route. There was a touching moment, as Simeone's dad, Diego was in the stands to watch his son, and the smile on his face of his immense pride was there for all to see.
Cagliari 2 vs Sassuolo 2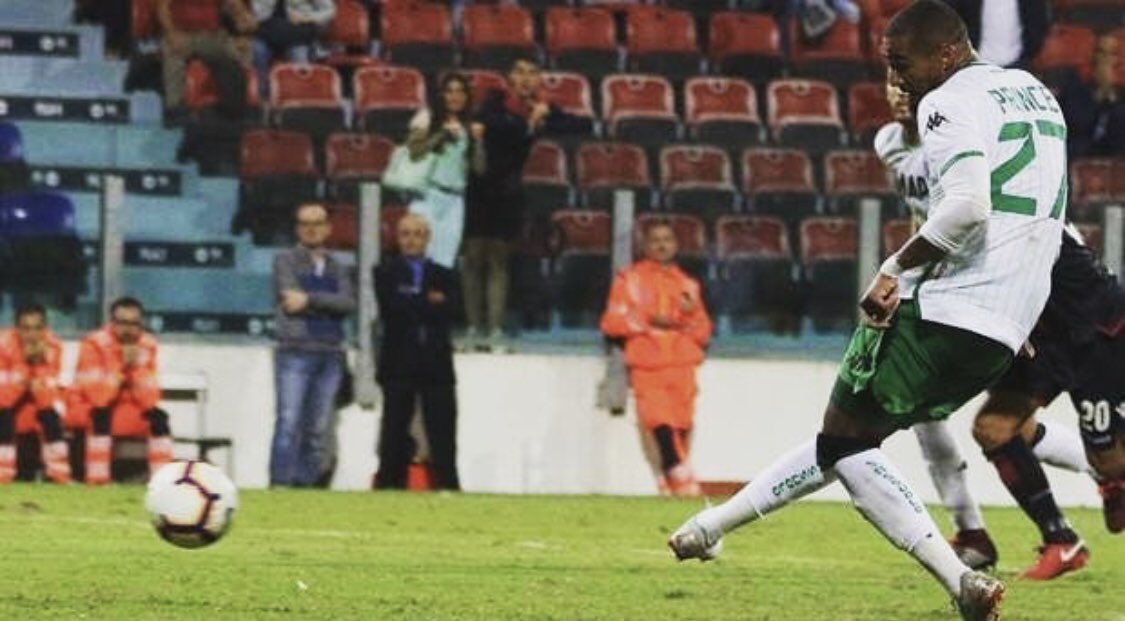 There was a thrilling encounter in Sardinia as Cagliari and Sassuolo played out a 2-2 draw. Leonardo Pavoletti scored 2 goals to twice to give the Islanders the lead, but a well taken Berardi finish and a Boetang penalty meant the spoils were shared. Sassuolo continue to entertain, and I can't stress how much, I am a big fan of their new manager Roberto De Zerbi and his approach to the game. His seemingly positive influence on Berardi is also one that should be applauded as the young star has hopefully finally put all his issues aside and can concentrate on his game.
Genoa 2 vs Empoli 1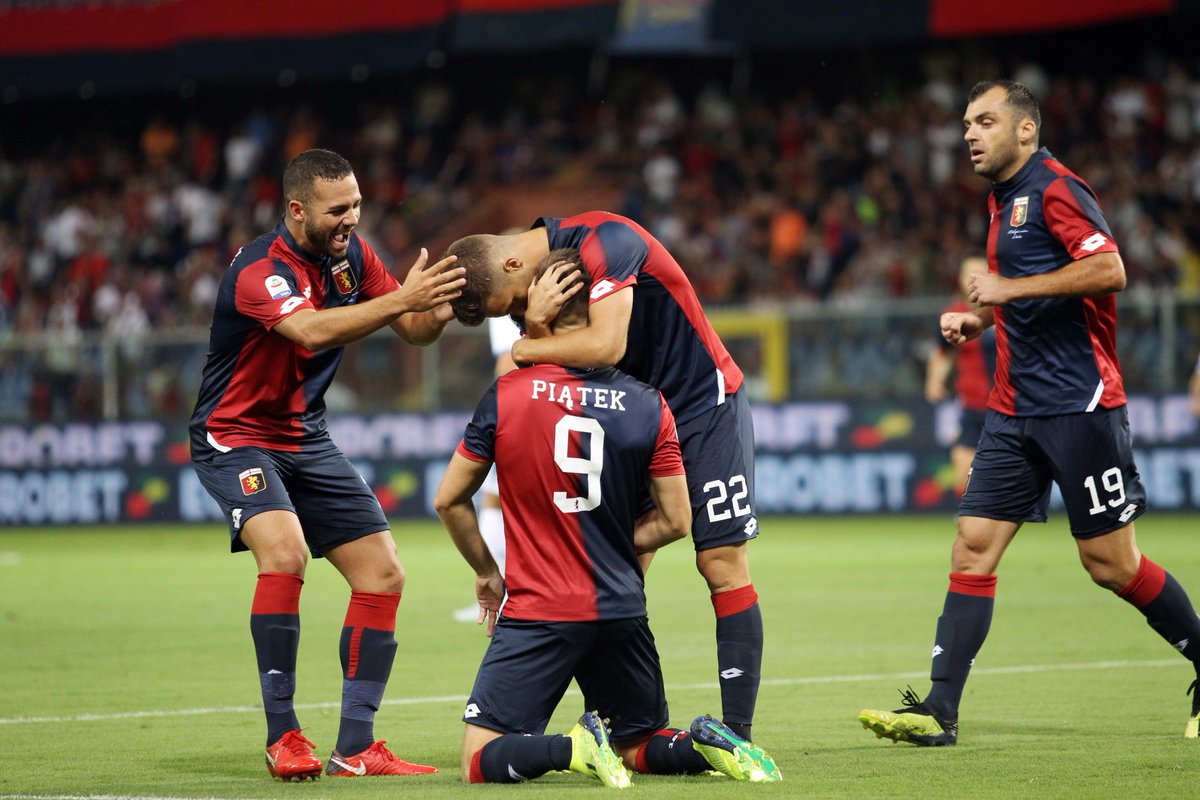 There were 1 goal victories for Genoa and Udinese over Empoli and Sampdoria respectively. The Grifone were hosting a 1st match since the bridge collapse and the Ultras as a mark of respect stood silent for the 1st 43 minutes as a memory to the 43 people who perished. Their silence meant that they did not cheer as the home team scored 2 goals within the 1st 20 minutes, which included 1 from Polish rising star Piatek. Empoli pulled 1 back deep into stoppage time, but the result was really never in doubt.
Udinese 1 vs Sampdoria 0
On the other hand, Samp must be wondering how they left the Dacia Arena empty handed as they missed many chances. The Zebrette took the lead through De Paul, but the away team could, and should have at least tied this game up.
Roma 3 vs Atalanta 3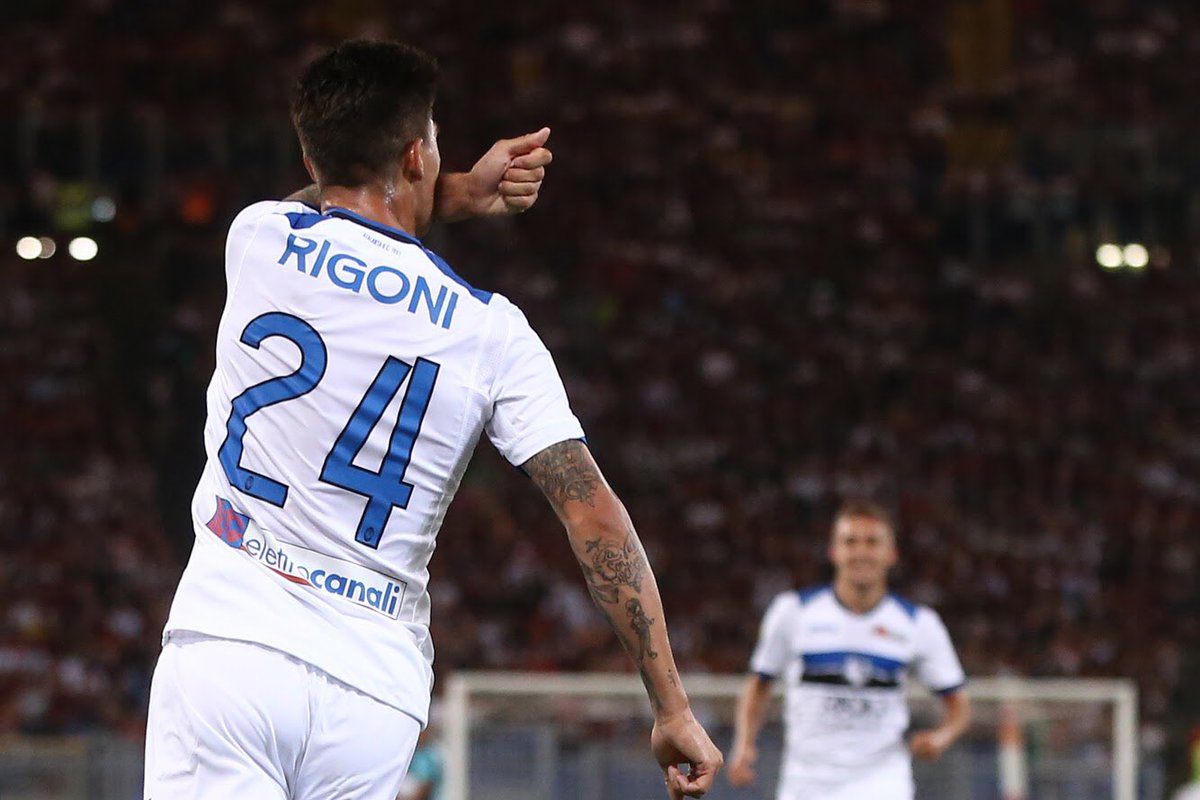 On Monday night, we have another candidate for game of the season, as Roma and Atalanta drew 3-3 at the Stadio Olympico. La Dea are preparing to go to Copenhagen on Thursday for their Europa League 2nd leg qualifier, and manager Gasperini, who has made no secret about the continental play being the priority, started a largely 2nd string team. The Giallorossi took the lead as Javier Pastore re-announced himself to Calcio fans with a technically superb back-heel. Atalanta's players who were playing showed their manager that they have something to offer as they went on to score 3 goals, through Castagne and a Rigoni brace. The home team's midfield were being overrun which makes their decision to force out players like Nainggolan & Strootman even more ridiculous, a price they are, and I suspect will pay for dearly as the season progresses. They did eventually tie it up through Florenzi's run and finish and Manolas's point blank score from a free-kick, but manager's Di Francesco clearly showed his frustration after punching the dugout and showed up to the post match press conference with a bandage around his wrist.
If you like what we do, support us on Patreon. We ask for just the price of a cup of coffee each month to help us cover the costs involved with running the website!
Follow us on Twitter!
Like us on Facebook!
For more reports, exclusive news and features, visit our homepage!