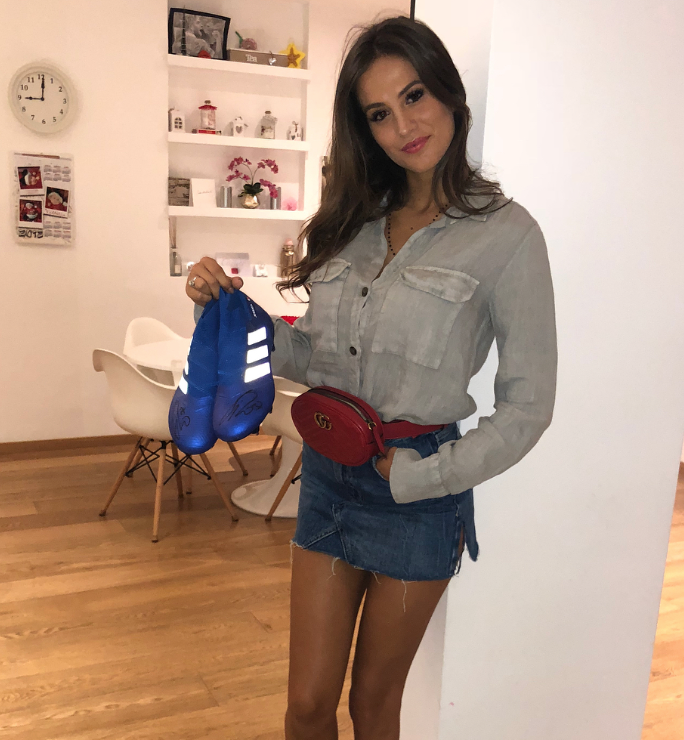 Giveaways on Instagram are like memes on Facebook. There are those who give away special once-in-a-lifetime gifts and those who are selling their own product (being sponsored to do so or not), but the main goals are quite simple: to gain a larger following base and keep their followers happy and satisfied. Jessica Immobile is the most recent to post on Instagram about a giveaway and she knows exactly how to do this. She is a now a real influencer with her own following (rather than solely fame from her husband) made up of people who admire her style, her way of interpreting motherhood and her incredible beauty.
However, the Lazio striker's wife has not disregarded those fans that support the biancocelesti and Ciro. Below is the reward to which Jessica has thought to reciprocate the affection received in these years: autographed football boots, worn and signed by no other than the Italian Laziale himself. Ciro has already jokingly commented himself saying: "I want them!". 
You have until September 5th to test your luck; do not forget to leave a "heart" for Jessica on this picture!
If you like what we do, support us on Patreon. We ask for just the price of a cup of coffee each month to help us cover the costs involved with running the website!
Check out our YouTube channel!
For more reports, exclusive news and features, visit our homepage!