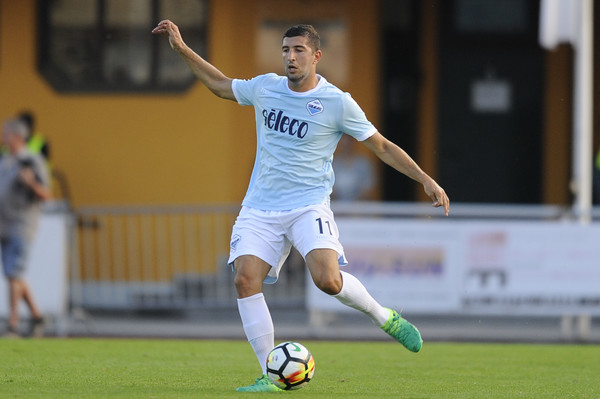 Lazio's Luca Crecco left the club to join Pescara this summer, after spending many years developing through the youth ranks of the Biancocelesti primavera. In a lengthy interview with RMC, Crecco opened up about his love for Lazio, his thoughts on Milinkovic-Savic and and Simone Inzaghi.
"To choose to join another team definitively was not easy. I've always been Lazio fan, I spent a lot of time there. But I'm happy to have come to Pescara, it's an ambitious club that aims high. I had understood that the biancoceleste society was no longer aiming at me, so I preferred to change. It will be a nice championship for Serie B. Here in Pescara you can do well."
"With Simone I grew up, I know him well. He does intense workouts, he is a coach with a great charge, a charge that he transmits to the players. Surely he will always do better. The coach's form has always been good in these two years. If this year the players available will present new features, the coach will definitely change the way he plays. The phone call with Lotito? Very normal things that happen in important realities like this."
"Sergej is very close to Lazio . He came from a completely different reality and found himself in a city like Rome. I also spoke to him off the field, he is happy to stay here. He is an important player and can really do a lot to Lazio. He is a humble boy, he has not mounted his head. The team did not start well because they faced the first two of the class, but now you will see that Sergej will return to what he once was."
"Felipe Anderson was an important element, he resolved the game in the running. Football is this, good things end. De Vrij? He was a very strong player too. The match against Inter was a difficult week, I do not know how he lived it because I did not talk to him. It was not easy for him, it was a shame because we could have made an already amazing season fantastic."
If you like what we do, support us on Patreon. We ask for just the price of a cup of coffee each month to help us cover the costs involved with running the website!
Check out our YouTube channel!
For more reports, exclusive news and features, visit our homepage!