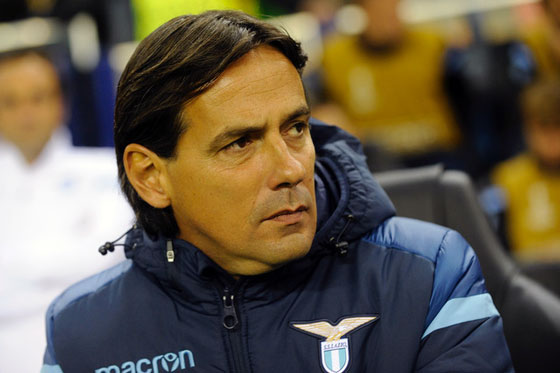 Simone Inzaghi has got Lazio off to a reasonably slow start to the season but understandably so given the opening two fixtures scheduled against Napoli and Juventus, last season's top two. Speaking to Rai Radio 1 Sport, Via CalcioMercato, Inzaghi spoke about several topics, including his aims, the team and that phone call with Lotito:
THE FORMATION: "It remains 3-5-2. In football you can always change, but I think that the boys in this year and a half have acquired good tactics. The players know what to do on the field, then you can change according to the opponent: the formation counts up to a certain point, then the important thing is the interpretation of the individual."
JOAQUIN CORREA – "We wanted him, he has so much quality and great physical skills, he skips past the man and he has strength, he will certainly give us a hand. We chose him with the board to replace Felipe Anderson, in the early matches he entered well and is made available to the staff, I am very confident."
FRANCESCO ACERBI – "He has started well, had the strength to play many years in Serie A and, despite his age, he had a great desire to have a great opportunity for the post de Vrij role and is a guy who still wants to improve; I am very happy that he is in our squad."
NAPOLI AND JUVENTUS – "Are the two to be beaten again? Having faced them I think they will play the same role as last season, they are great teams with two excellent coaches like Allegri and Ancelotti, they will be protagonists with Napoli that has a big squad, but Juve remains a step above all."
LOTITO CALL? – "These are conversations that happen in all the teams, him and I have a great relationship and we simply took a break, we have been working together since 2004, everything ended with a big laugh."
LEAGUE OR EUROPE? – "Difficult question and they were also puzzling me last year, we will try to honour everything at our best: with this mentality last season, the team won an Italian Super Cup and lost the Italian Cup semi-final at the fifteenth penalty. Maximum commitment without thinking about one competition or another."
If you like what we do, support us on Patreon. We ask for just the price of a cup of coffee each month to help us cover the costs involved with running the website!
Check out our YouTube channel!
For more reports, exclusive news and features, visit our homepage!