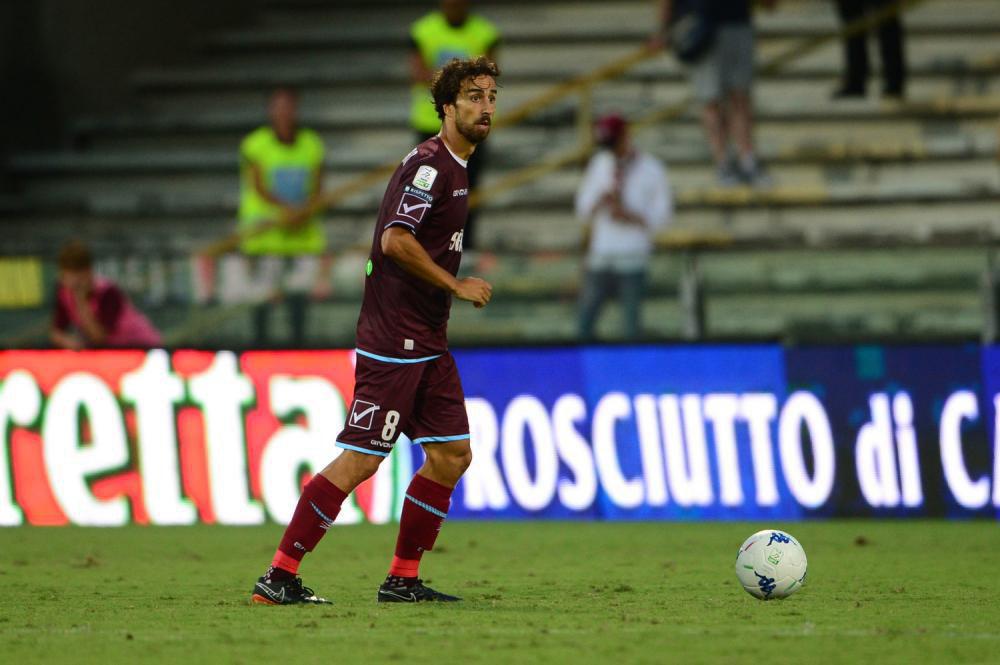 Davide Di Gennaro arrived at Lazio last season for a transfer fee of €2.80 million from Cagliari, but after only appearing in 2 games for the Biancocelesti, Di Gennaro was on the radar of many teams when the end of the summer transfer window approached. After failing to complete a move to Parma or Frosinone, (both who had interest in the 30-year old midfielder), Di Gennaro made a move to Serie B side U.S. Salernitana 1919, simply known as Salernitana.
So far the midfielder has appeared in 2 games for the Serie B side: his first appearance came against Palermo where he came in off the bench in a 0-0 draw; the other was against Lecce where Di Gennaro recorded his first assist of the campaign by setting up Riccardo Bocalon to open the scoring in a 2-2 draw. The position he has been placed in so far this season has been in the center of the three midfielders in a 5-3-2 formation. Defensive tactics, this causes Di Gennaro to always stay focused, never dropping concentration to not only defend but intercept and counter quickly.
The likes of dutch defender Djavan Anderson & 18-year old Brazilian midfielder Andre Anderson have yet to make an appearance for the Serie B side; after arriving late in the transfer window, both players will try to adapt to the Italian side and draw into the lineup at some point in the season.