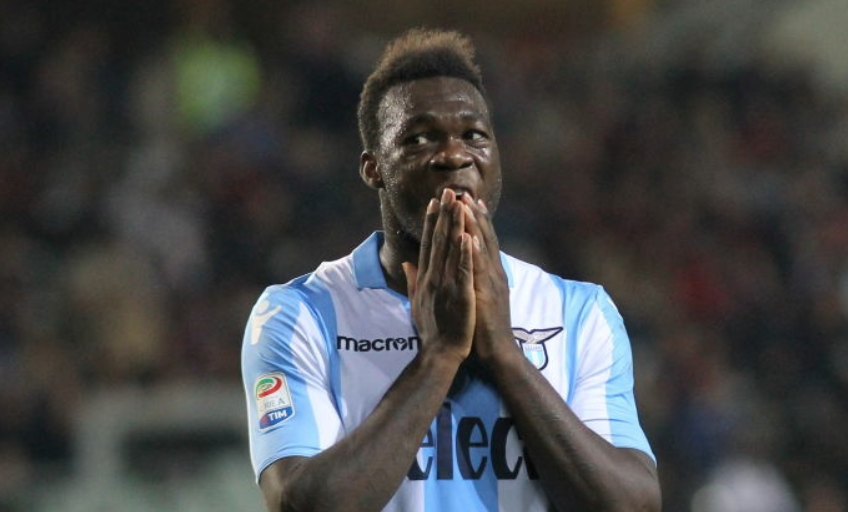 Since the last game against Inter last season, it has been debated why Lazio missed out on a Champions League spot. Some of the suspects could have been the lacking defensive structure of the team that collapsed against Inter; Stefan de Vrij who caused a penalty; Senad Lulic who made a clumsy tackle to receive a second yellow card getting sent off against Inter; the lacking performances from leading stars like Sergej Milinkovic-Savic and Luis Alberto against Crotone when Ciro Immobile was missing; or the missed out points due to many controversial VAR decisions, for example Kolarov's penalty, Immobile's red card, Benatia's challenge on Leiva, Cutrone's handball or Fiorentina's dubious last-minute penalty?
No, it is rather another scape goat that is mostly used when debating why we missed out on the Champions League party. His name is Felipe Caicedo.  Many point the finger at Caicedo's missed chance against Crotone and lesser quality compared to Immobile. Not that Immobile hasn't missed chances during the season, it's just that Caicedo's is considered more decisive and therefore more unforgivable in some people's eyes. "If we only would have had a better striker than Caicedo behind Ciro Immobile". Not that Inter fans to my knowledge asked themselves to have a better striker than Eder behind Icardi last season. But it might be easier to think about that when things go wrong. A striker could in theory, regardless of his qualities, miss a good goal scoring chance. We saw it from Immobile against Frosinone in the last Serie A game (2018). However, if we consider the expectations and views from Lazio fans on Caicedo, he shouldn't even be able to get that chance. But things obviously happen, to Caicedo as well as Immobile. 
For me, the decisive game was against Crotone. A win there would have easily sealed the deal. A game against a team in the bottom of the table that we defeated 4-0 in the previous game. A Lazio that performs as normal would win that game at least 9 out of 10 times. Many blame Caicedo for his miss, but for me, it should be the leading figures like Sergej and Alberto that should have led the forces and made the difference in this kind of game.  The fitness level of Alberto and Sergej has been mentioned, but Caicedo did also have little playing time to obtain a good goal scoring form. But maybe Caicedo also ticks in the box of many Lazio fans favorite discipline, the potential criticism of Claudio Lotito; most things about Lazio are usually explained by Lotito being at fault.
Don't get me wrong, off course Lotito has made several mistakes, but Lazio fans in my opinion tend to drift to the conclusion that Lotito is responsible for nearly everything bad with Lazio. From why people are not going to the stadium, to almost why Caicedo missed a shot on goal, and why we didn't win against Crotone. 
If you like what we do, support us on Patreon. We ask for just the price of a cup of coffee each month to help us cover the costs involved with running the website!
Check out our YouTube channel!
For more reports, exclusive news and features, visit our homepage!