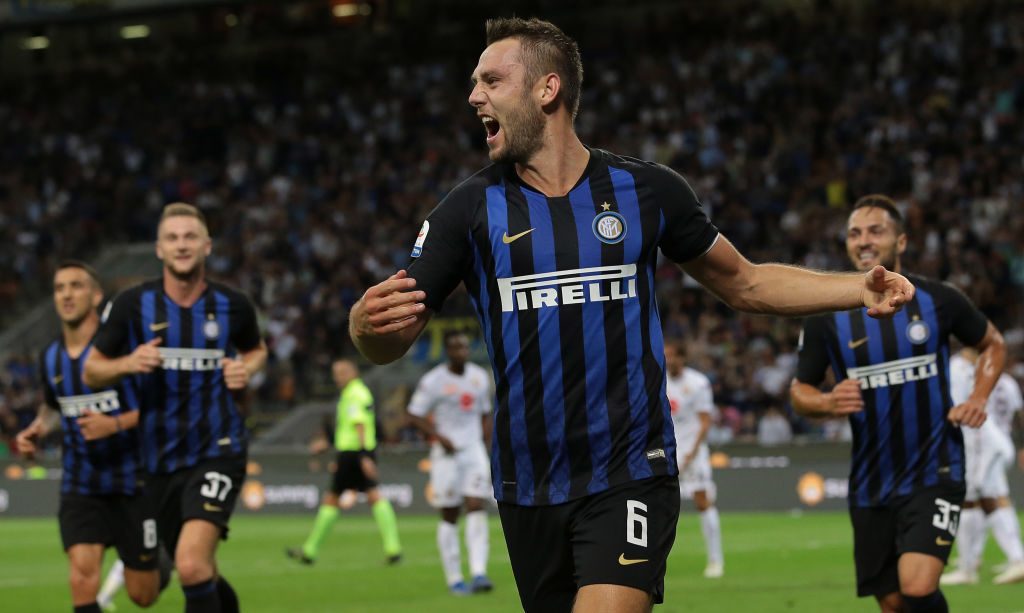 A story that ended poorly and that deserved a different ending. Last season's last league match in the Serie A TIM at home reversed everything for Lazio, as they slipped to give away qualification in the Champions League that was within reach for quite some time. The antagonist of the match for the biancocelesti against Inter was Stefan de Vrij, who now wears the Nerazzurri colors. Today, he spoke with Radiosei surrounding his time at Lazio.
"For me, at Lazio, it was a wonderful experience. I grew up a lot in Rome, I won the Super Cup, and I have unforgettable memories of fantastic nights at the Stadio Olimpico," stated de  Vrij.
Talking about Simone Inzaghi: "I had a very good relationship with Simone, he knows how to manage the group well".
Talking about the final match of the 2017/18 season: "That evening I gave my best for Lazio, and nobody said anything about that mistake. I saw Mauro [Icardi] alone who would have shot the ball from two steps away and I tried to intervene. If I had blocked the ball, everyone would have talked about a great intervention".
If you like what we do, support us on Patreon. We ask for just the price of a cup of coffee each month to help us cover the costs involved with running the website!
Check out our YouTube channel!
For more reports, exclusive news and features, visit our homepage!