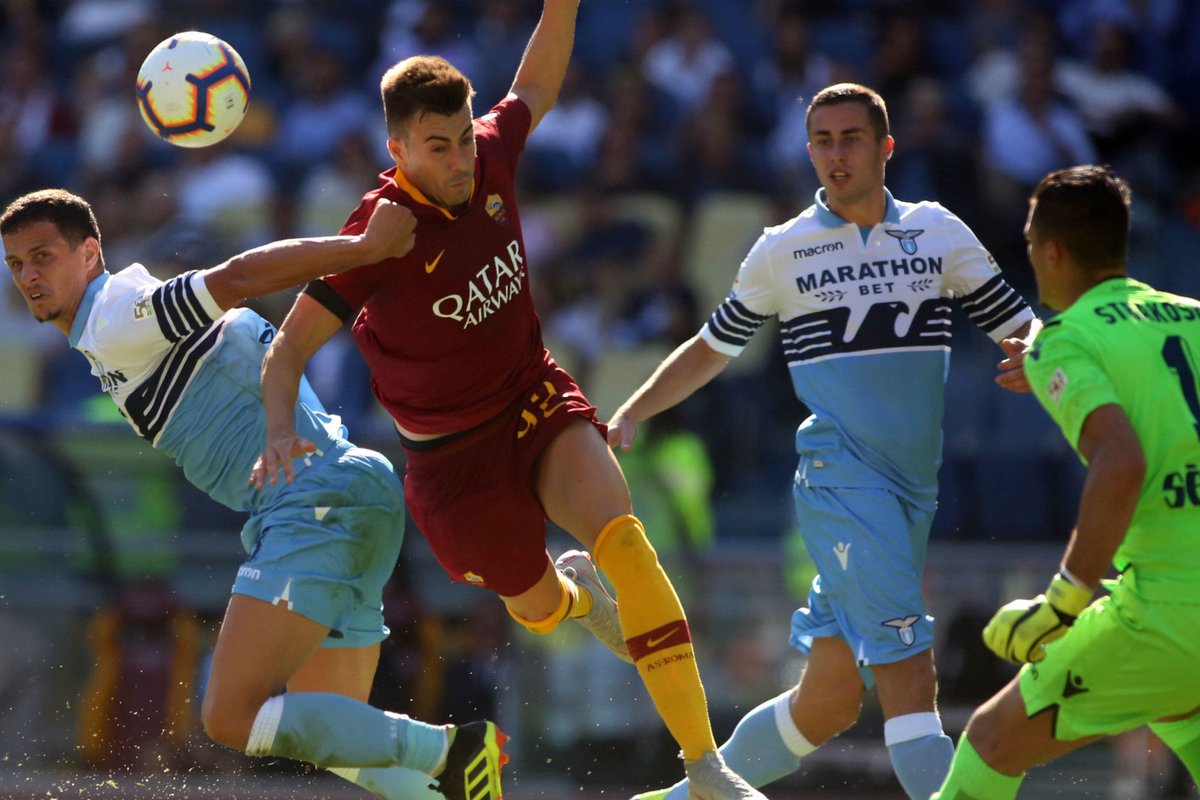 We currently have a TheLaziali.com community WhatsApp group where we discuss all things Lazio in English. We want to get our community more involved with our content so we asked for some comments on the Derby della Capitale, in which Roma vs Lazio finished 3-1 to the Giallorossi. We have compiled the opinions below for you to see what fellow Laziale have to say about the game:
"In today's derby Lazio weren't in the game. The team, in the first half, had more possession. The side had various opportunity to score but unfortunately Luis Alberto wasn't in the game and lost various chances in the first half.
In the second half Lazio were a totally different team, with difficulty in obtaining the ball. We rarely could arrive in Roma's box; only on counter attacks. Most of the second half was played in defence, with, most of time, no coordination between the players that fouled Roma; giving them two free kicks that gave the Giallorossi the chance to score."
"A game that could've been won, but everyone somehow decided not to."
-@Rocket_Sage
"I'm sorry to say that nothing has changed from last year against top teams and when it comes down to it we crumble. Last year's revelation, Luis Alberto, is a ghost. Hopefully Berisha will surprise us and Correa has already shown that he has the potential. On to the next game. Forza Lazio!"
"Losing a game (let alone a derby) isn't fun. Despite losing, our squad played better than the games against Juventus and Napoli.
Immobile created chances, Strakosha had couple of saves, Ramos made spectacular tackles, however, it were silly mistakes that prevented us from picking up any points.
Looking forward to next game against Fiorentina and hopefully Inzaghi will give a chance to Correa to start.
Forza Lazio Sempre."
If you are interested in joining our WhatsApp group, you can email us at lazioblogen@gmail.com with your mobile number; alternatively, message @The_Laziali on Twitter and we can send you an invite link!
If you like what we do, support us on Patreon. We ask for just the price of a cup of coffee each month to help us cover the costs involved with running the website!
Check out our YouTube channel!
For more reports, exclusive news and features, visit our homepage!