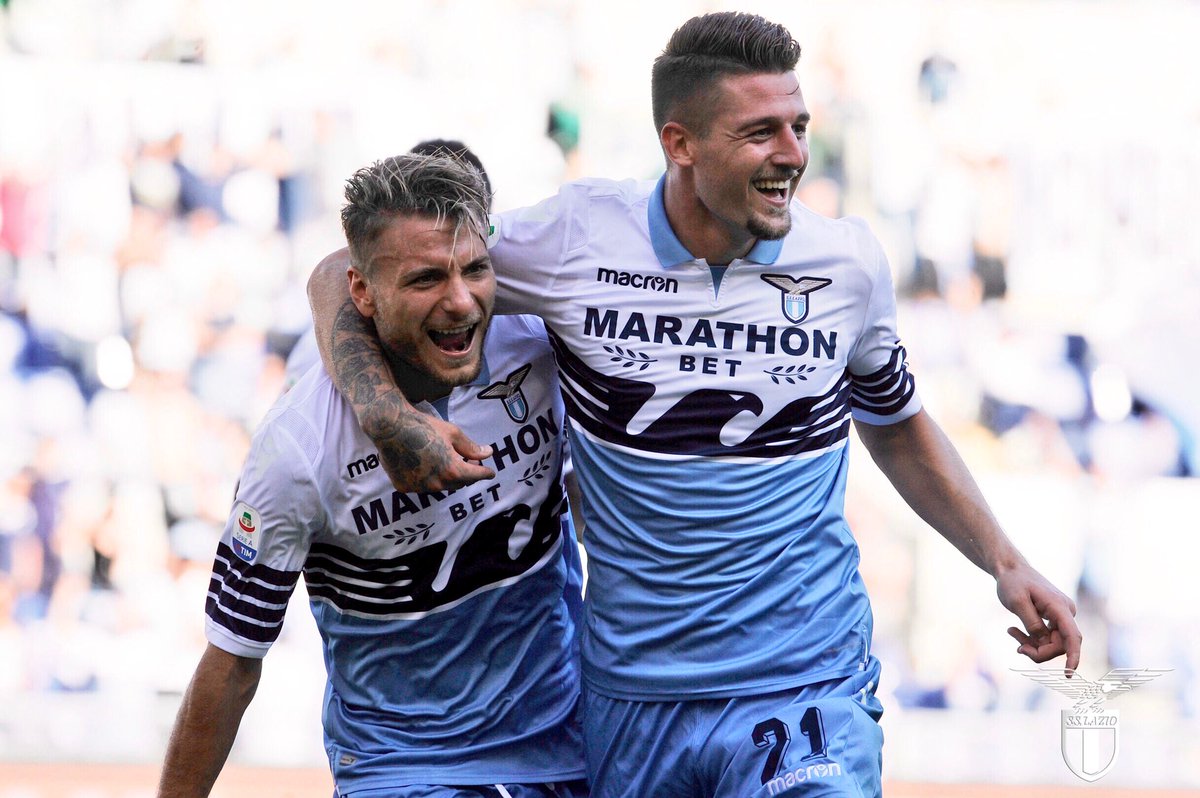 Sergej Milinkovic-Savic and Ciro Immobile officially extended their contracts with Lazio on Monday, despite interest in both stars from a number of top clubs over the summer. The latest rumours suggest that Lazio rejected a late bid from Milan which would have seen the Biancocelesti receive €160m spread over four payments, yet Lotito refused. Speaking to Il Corriere dello Sport, Milinkovic-Savic's agent, former Chelsea player Mateja Kezman, revealed more about the saga:
"We are all happy that Sergej still plays at Lazio. And we look with optimism to the season that has begun, can give great satisfaction. The company has solid projects, aims at great national and international goals, it is constantly growing." Kezman said…
"Sergei is very happy in Lazio, I have said it many times and I repeat it. He wears the biancoceleste shirt for 3 years and loves the club that brought him to Italy. Just as he loves his fans and his teammates. If he has remained, he is because he believes in these colours.
"Milan, PSG, Manchester United, who made the highest bid? I have already said many times that we have received many offers, but the idea of ​​Lotito and Tare, from the beginning, were trying to keep Milinkovic for another year and to figure out how to do it. We worked on this aspect and at the end Sergej said he was very happy to stay for another season.
"Will Lazio fix the price? Of course it will be like this! We will talk and decide together with Lazio the future of Sergei. With Lazio there was no agreement, no one spoke of a clause."
If you like what we do, support us on Patreon. We ask for just the price of a cup of coffee each month to help us cover the costs involved with running the website!
Check out our YouTube channel!
For more reports, exclusive news and features, visit our homepage!