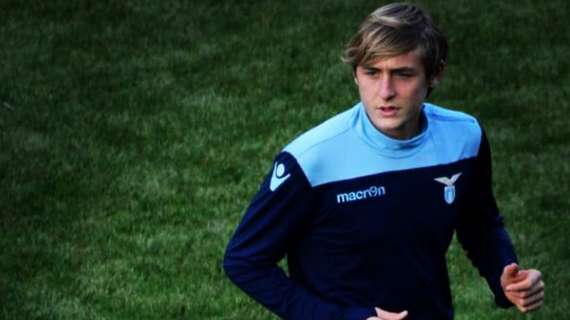 Lazio's Primavera' took a last-minute victory against Benevento on Saturday and once again it was the young striker Federico Scaffidi (2001) that scored the important goal from the bench.
Lazio now has three consecutive wins in the Primavera 2 group. The hero of the match, Scaffidi, was interviewed after the game by Lazio Style Channel.
"I'm happy with the goal, I have repaid the confidence of the coach. I hope to continue like this, I'm always ready even when I get off the bench. Obviously I hoped to start the game, but the important thing is to give my best. A fundamental victory, also to cancel the bad Italian cup defeat against Palermo. We worked a lot during the week, so we are happy. This year the group is very united, it is essential to do well. My goal is to score a minimum of double figures. The most difficult team to deal with is not there, every team has its value and we have to give our best to win. Who do I get inspired by? Giorgio Chinaglia, I have seen many videos of this great player, I follow him as an example."
If you like what we do, support us on Patreon. We ask for just the price of a cup of coffee each month to help us cover the costs involved with running the website!
Check out our YouTube channel!
For more reports, exclusive news and features, visit our homepage!