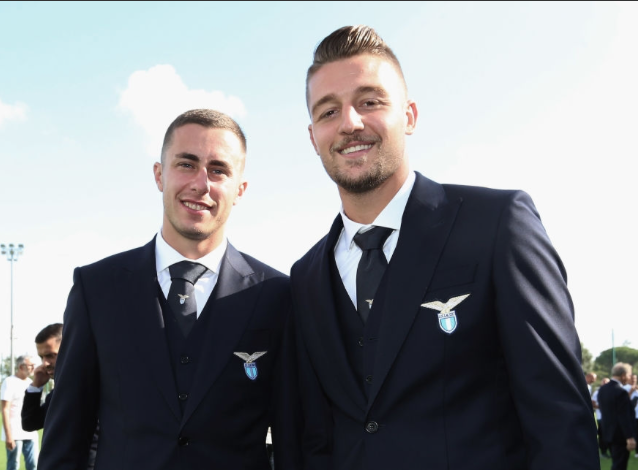 From teammates on a club level with Lazio to opponents with their respective nations. This past Thursday, Serbia faced off against Montenegro and on each side, there was a current Laziale player: Adam Marusic for Montenegro and Sergej Milinkovic–Savic for Serbia.
Marusic started on the right flank and played the full 90′ in a 4-2-3-1 formation, whilst Milinkovic-Savic entered the field in the 79′, playing as an attacking midfielder. The Serbians won the match by a score of 2-0 thanks to two goals from Fulham striker Aleksandar Mitrovic, and after the match in the interview reported by Serbian portal Mondo.rs Milinkovic -Savic stated: "Obviously, with Adam, we talked as soon as we arrived in Podgorica. We did not talk a lot about the match, we did not want to run the risk of telling the other how our teams had prepared the match."
Lazio takes on Parma next week and both players are expected to be in the starting eleven.