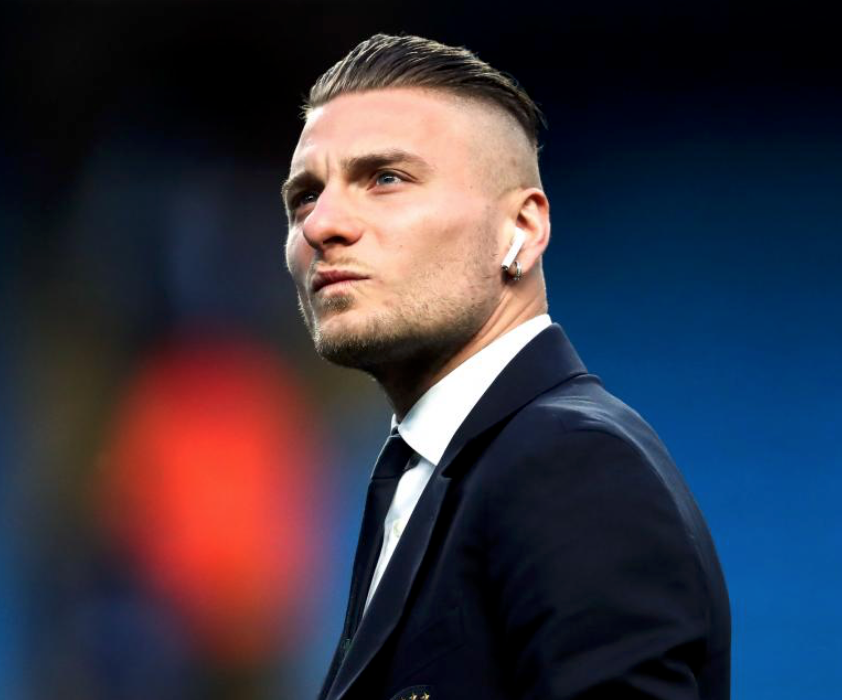 One of the players from the biancocelesti who spoke with Lazio Style Channel, answering questions from fifth-grade students of the Istituto Sacro Cuore di Gesù Farnesina, was Ciro Immobile. An obvious main attraction, the current capocannoniere of the Europa League and the Serie A TIM was ready to satisfy the curiosity of the students. Below are the statements from the Lazio bomber.
"When I'm in the field, I always hear my name and I get excited every time: it's nice to hear a loud voice from so many people inside the stadium. For me, it is a great honor to play for Lazio, I have remained here despite many clubs offering me a higher pay."
"We do not have time to travel to visit the various cities we go to: we have dinner, we stay in the room and the next day we play."
"During training, we prepare ourselves on technique, on tactics, on speed, on the right mentality to have, and on how to deal with various game situations."
"In my spare time, I'm with my wife, my daughters, and I play PlayStation. Since we started playing in Europe, I have less time to be with my family, but I can never cut them out."
"In the locker room we laugh and joke and at other times we try to make even those who are in negative times smile."
"Some opponents are technically colleagues and I always salute the players I know or with whom I have already played with, however, I always try to beat them."
"My father gave me my passion for football: my brother did not like this sport, but for me, it immediately became a terrific time."
"I cried when my parents did not send me to football because of my academic performance:
the ball has become my life".